Africa's Hot New Surf Destination Mozambique
There are waves in Mozambique, good surfing waves, and there are plenty of beaches and secret undiscovered point breaks in this ultimate surfers' paradise on the East coast of Africa. If you're a surfer or you just love surfing, you probably already know that there's plenty of swell along this coast and that the best months are June and July for surfing in Mozambique. Top spots are Tofinho and a world-class break at Ponta do Ouro, Africa's hot new surf destination. 
It just so happens that surfing in Mozambique is as old as the country itself yet so many pro surfers have overlooked this hot beach destination for so-called better waves elsewhere. They don't know what they are missing – uncrowded breaks, plenty of swell, warm, clear oceans where dolphins, whale sharks and manta rays swim, and whales in season. No one really knows enough about the hidden surfing potential in Mozambique but the surfers who have discovered the country's charms will never look back. We know that this is Africa's hot new surf destination so join us on a surfing safari to discover Ponta do Ouro, Tofo and Barra beaches, the waves at Guinjata Bay, the break at Praia de Závora and secret Quissico, also in southern Mozambique. 
Mozambique is a safe destination in Africa, especially the surfing spots down south where classy beaches are edged with wave-laden peninsulas and friendly Mozambican villages.  Take the back roads in a 4×4 vehicle and see what makes Mozambique tick – indescribable beauty, unparalleled tropical sunny days and an overwhelming sense of holiday relaxation. Friendly local communities surviving on homegrown produce, fresh fish, bartering at markets and sharing what they have with their peers. 
Ponta Da Ouro – A World-Class Break
Most surfers are free spirits, riding the waves like they do life – wild and free, no cares in the world, bonding with the ocean, the marine wildlife, the landscapes they discover and the cultures they meet. Most surfers like budget accommodation in campsites, backpackers and guest lodges where they can share a beer with friends and dine in groups on fresh produce and fish from the ocean. Mozambique promises all of this intensively from the southern reaches of Ponta do Ouro to the central beaches of Guinjata Bay and Inhambane. 
The best way for surfers to explore Ponta do Ouro is from the KwaZulu-Natal North coast at Kosi Bay on a self-drive break. They can then surf their way up the coast from Durban's famous surfing beaches, via Richards Bay, Sodwana Bay then Kosi Bay. There is plenty of rustic accommodation along this dramatic coastline until the spectacular bay of Ponta – which is still accessed with a 4×4. Some explorers prefer to fly to Maputo from Johannesburg and hire a car or grab a hotel transfer to their next surf spot of call. 
Surfing in Ponta do Ouro is awe-inspiring thanks to its world-class break, a long fast ride on barrel waves in crystal clear water. Be careful taking off on your board from the reef at the tip of the peninsula which can be dangerous on the one hand, but the reef platform has also saved many surfers who have had to head here for start or end a long surf. A splendid combination of pristine beaches and lush indigenous vegetation, this small beach holiday town draws visitors to its cute cafes, markets, shops, restaurants, and nightlife. 
Surfing Tofinho and the Beaches of Inhambane
Join keen surfer dudes, scuba divers and fishermen when you book your special holiday package to discover the abundance of marine life, white beaches and blue skies that are Tofo. And let's not forget the world-famous surf spot at Tofinho Beach that provides an awesome break for avid surf fans. Meet like-minded beach explorers around pub tables and in restaurants and share experiences over ice-cold beers and platters of prawns. 
This is a surfer's paradise and there's plenty of swell at Tofinho, similar to Ponta do Ouro, with a long reef and sandy bottom that begins from a platform that juts out from the beach like a block in front of the wave. This bay is not as deep as Ponta do Ouro so the swell lasts longer and sometimes the east wind helps. Take a break from surfing and do some mind-boggling diving to find the famous manta ray cleaning stations, the whale shark hangouts and other exciting marine species. The water is so clear in this tropical sanctuary, the white beaches lined with coconut palms and the girls swaying in bikinis. 
Other Places to Surf Mozambique
From the delightful waves of Ponta do Ouro and Tofo, there are other places to surf in Mozambique, heading north past Maputo. Staying in Inhambane, try Barra beach beside Tofo then drive to Sofala and Zambezia provinces in search of good barrels. Their long beaches promise offshore north winds as they face south. 
Barra offers surfers a beach break, facing north with good higher tides during the cyclone season. Just another 100km up the coast is Ponta Pomene catching unique waves while some surfers will have the time and patience to go as far as the Bazaruto Archipelago National Marine Park. A good base for this lesser-known surfing spot is Vilanculos where surfers can also indulge in a bit of kite surfing and swimming with whale sharks while waiting for the waves to heat up. 
If you have never heard of Dino's Left, now is the time to listen – it's near the famous Guinjata Bay area and is named after a local surfer, with ideal conditions for intermediate and advanced surfers. It's at its best when the berg winds blow easterly and can offer long reeling waves on a rocky sea bottom. This surfing paradise is quiet and best for relaxed surfers who love beautiful scenery. Book rustic self-catering cabins at the beach in Guinjata Bay and start surfing all day – the best Mozambique surfing spot for beginner surfers who need time to stand up and cruise. It's sheltered in this bay, but pro surfers can also find a challenge on the point breaks beside the beaches.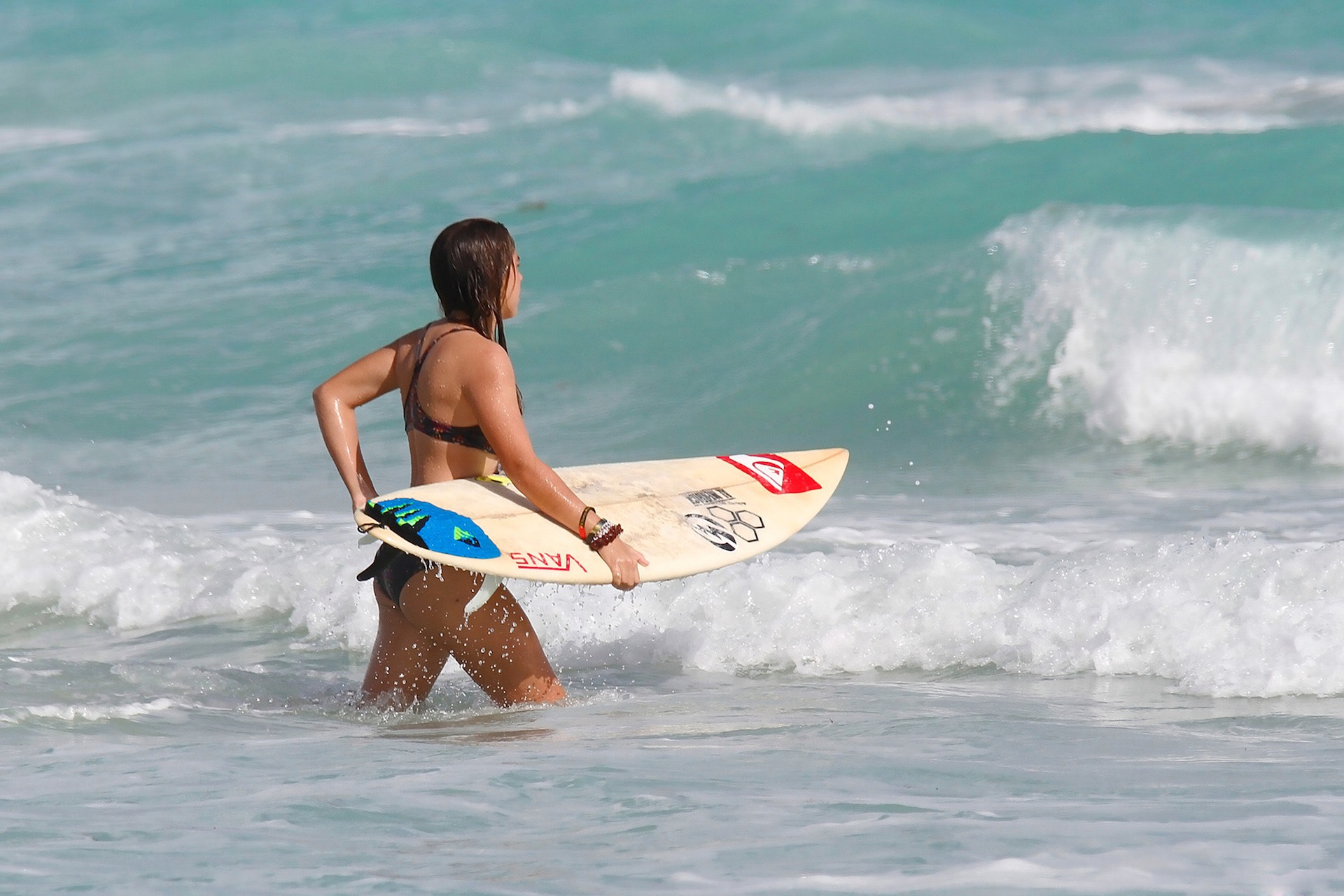 Drive by 4×4 to the remote and captivating Praia de Zavora with few tourists and plenty of swell, long peeling waves ideal for good surfers who want a bit of a challenge. It may take time to get there but it's worth it and then you can stay put in stunning campsites where friendly Mozambicans emerge from their villages. Divers also visit this bay and good waves break over sand and coral reefs just past the headland. Quissico is also a secluded beach with a good breaking wave for surfers who dare take this thrilling ride from the right-hand point break. There are softer waves at the beach for beginners to get there first, then head on out to sea.
History of Surfing in Post-War Mozambique
South African surfers took the plunge in the 1960s, braving Mozambique's political turbulence to surf the long coasts and exploring the potential in the hidden beaches and coves. The civil war was daunting to say the least, lasting from 1977 to 1992, so surfers were few and far between. But when Mozambique gained independence, the surfers returned, and famous international surfers came to find Mozambique's best surfing beaches and waves. The likes of Tom Curren and Shane Beschen took a two-week boat ride to the south of Mozambique in 1993 and were glad to find several ideal right-breaking points. They were shocked to meet war orphans, amputees, ruined towns and unexploded land mines and lawlessness. 
The best time to go surfing in Mozambique and to discover this authentic surfer's paradise is in the winter months when solid swells make 2 m waves and the weather is cooler. During cyclone season, the north-northeast swells can be perfect or destructive so it's a chance to take – during the summer, surfers may have to wait a long time for good waves and brave the South African crowds too! The Mozambique Channel can influence the tides a lot, so surfers need to keep on top of tidal changes. Choose a surfing holiday in Mozambique with us, and we will tailor-make your awesome holiday package complete with rustic chic accommodation in this surfer's paradise. 
Featured Packages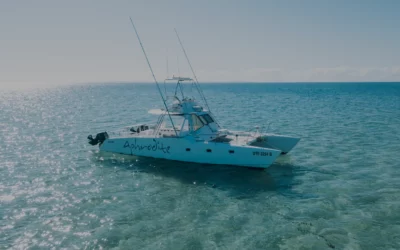 Santorini Mozambique Free Night Holiday Deal 2023
Stay for 5 nights in one of our top-selling Mozambique beach destinations in Vilanculos and only pay for 4 with plenty of extras this 2023. Escape on holiday to Villa Santorini on a free night special holiday deal. Includes airport transfers, all meals and drinks.
5 nights from
$2,485
Per person sharing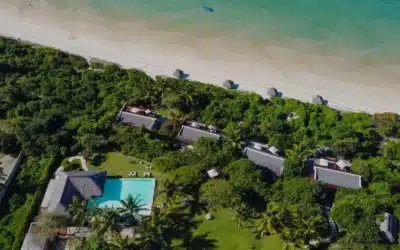 Bahia Mar SADC Family Special
Special treatment for South African families on this inspiring 5-night Mozambique beach holiday to the luxury Bahia Mar Club in Vilanculos. Stay in a spacious family unit on the beach. Kids stay free when you fly in from South Africa to Mozambique on this excellent family rate.
Enquiry Form
"*" indicates required fields