Mozambique Eco Resorts and Bahia Mar Vilanculos
[Member Of Fair-Trade Tourism and Carbonscored]
Discover and support an ethical Mozambique sustainable tourism destination set in a beautiful beach environment at the gracious Bahia Mar Boutique Hotel. Combine your dream holiday with the green touch as you relax mindfully in the lap of luxury. 
Book a sumptuous beach suite at this eco-friendly Vilanculos beach destination, instantly calculating and offsetting the amount of Carbon Dioxide (CO2) you generate during your once in a lifetime summer holiday. Bahia Mar Mozambique is a member of Fair-Trade Tourism and Carbonscored.
At the click of a button, your special accommodation package at Bahia Mar Club commits you to the Fair-Trade ethos of people and planet first. When you arrive on holiday, help the team at this beach resort to plant 1000 trees in Vilanculos as part of their ongoing commitment to conservation in Mozambique. 
Choose Planet and People in Vilanculos
Your trip to Africa generates hundreds of carbon emissions in airplane and vehicle travel. When you book a luxury beach holiday package deal at Bahia Mar, you offset that carbon by planting trees – tropical forests like those in Mozambique soak up 26 tons of carbon per year!
Indulge in sheer elegance at the Hotel Bahia Mar – choose your pad from spacious Mozambique beach suites, pampering sea view bedrooms or tranquil garden suites. You would never guess that the garden suites get more bookings than the sea view rooms! Teeming with wildlife and birds, these rooms are hidden in lush cashew groves and symblise the epitome of forest relaxation.
Focus on your own needs on your trip to Mozambique when you participate in all wellness activities. The biggest event at Bahia Mar Beach Resort is a wedding so take the plunge or book the ultimate honeymoon package deal to Vilanculos. Tie the knot on the beach beneath starry skies then spend a week pampering yourselves in the wellness centre or choose a themed retreat focusing on yoga, detoxing or fitness. 
Wellness and Mindfulness on a Mozambique Holiday Package
The in-house gym is run by fitness experts who ensure your physical and emotional health. Make full use of the state-of-the-art modern gymnasium complete with rowing, treadmill, step, light weights and spectrum of dumbbells. Choose a daily class then hit the Vilanculos beach and ocean the rest of the day. 
All this wellness and mindfulness deserves good food and drink – hit the beach bar for a round of sport on TV and a mouth-watering chicken burger or wait until your gourmet seafood platter out on the starlit patio. Take a swim before breakfast then select the Omelette Bahia Mar complete with free range eggs, ham, cheese and tomatoes. Health-conscious guests can go for the detox salad or the glowing skin salad as part of their personal Mozambique retreat.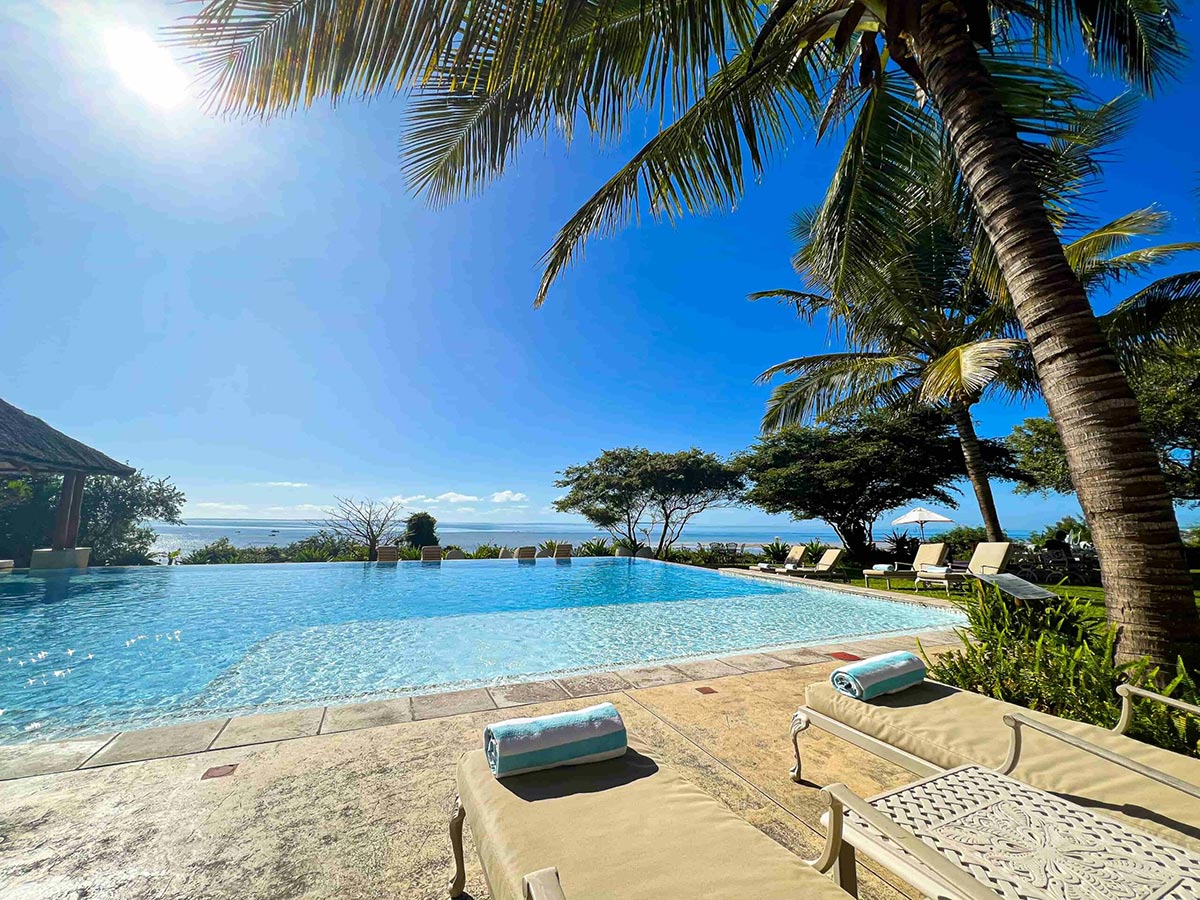 Retreats to Bahia Mar Mozambique
Escape from the day to day hussle and bussle and book a retreat at Bahia Mar. There are three options to give you the time to relax, reset and meditate and you will leave feeling totally rejuvenated and revived.
From detox to yoga to the special weight loss retreat. Get yourself in shape with combination treatments at the spa and gym. Special retreat healthy and organic menus are part of the package.
Everything about Bahia Mar is people and environment centred. Your blissful holiday package to Mozambique is designed to decrease your carbon footprint and contribute to community projects in the Vilanculos region. Take a drive to the local preschool to see happy kids who benefit from sustainable tourism initiatives. Your contribution ensures their future.
Make it happen, book your luxury trip of a lifetime to one of our top Vilanculos beach resorts, at the same time contributing to the future of the planet for all people: Bahia Mar Club is your eco-destination of choice.
Featured Packages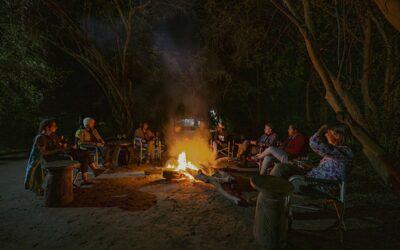 Mozambique safari to Wild Camp Gorongosa
A spectacular five-night package into the wilds of Gorongosa National Park with this well-priced Mozambique safari deal in the authentic Wild Camp. Walking trails are the focus of this glamping safari. Includes return light air transfers and two safari activities daily.
5 nights from
$2,850
Per person sharing