What Are the Best Things to See and Do when in Mozambique?
Who would have thought that some of the best things to see and do in Mozambique involve walking safaris in Gorongosa, self-drive fishing vacations on Machangulo Peninsula and hiking up huge sand dunes on Bazaruto Island? Explore the secluded beaches and desert islands along 2500 km of coastline. Or venture into the interior and discover Africa's Eden at Gorongosa. Mozambique has something for everyone. 
Get some good holiday ideas from our top ten things to do in Mozambique where the sun always shines, and the waves are warm and clear. Swim with dolphins, Manta rays and enormous Whale sharks, meet Mozambicans at lively markets, dance in local beer halls and grab a massage at an island spa. Deep sea diving, kite surfing, sailing, game viewing and yoga on the beach – now you can plan your best things to see and do in Mozambique using our top 10 suggestions!
1
Track African Wild Dogs in
Gorongosa National Park
It has finally happened, Gorongosa National Park has become Mozambique's most appealing safari destination of all time – again. Before the Mozambican civil war, Gorongosa was a safari hotspot where large mammals and carnivores lived in harmony, depending on the lush vegetation endemic to this park.  The war changed all of this, decimating everything living, and causing much death and destruction. 
But today, Gorongosa has risen from the ashes to become again the biodiversity hotspot it should be. Animals were successfully reintroduced during the massive Restoration Project, and lions slowly returned to healthier numbers. Then, in 2018, a pack of 14 African wild dogs was re-introduced in an innovative project managed by the Endangered Wildlife Trust (EWT), aimed at returning wild dogs to their home after a 25-year hiatus – and a first for Mozambique. These endangered dogs are roaming free in huge ranges and cross-border agreements are making it easier for the animals to hunt as they are used to. This original pack of wild dogs grew to 40 individuals and another pack of 15 was released into Gorongosa in 2019. Another conservation success story for the revived National Park!
2
Photograph Elephant Herds in Maputo Special Reserve
Maputo Special Reserve, Maputo Elephant Park and Maputo National Park – different names for the same beautiful game reserve in southern Mozambique where herds of regal elephant's roam, and elegant kudus show off their ornate horns. If you love these giant herbivores, this is the place in Mozambique to photograph elephant herds.  
Maputo Elephant Park is only 80 km from Maputo city, in Matutuine, stretching an awesome 1 700 square km. Since 1960, the Maputo National Park environment has been conserved by people who care, so much so that it is now recognised as one of the earth's richest destinations in terms of biodiversity, and home to some of the most endangered ecoregions ever. 
View a huge green lung created to benefit sustainable tourism goals and look after people and the planet!  It is important to have a 4×4 vehicle to traverse the park as most of the tracks are thick sand and no noisy quad bikes, jet skis or motorbikes are allowed in the park. 
3
Swim with Dolphins at Ponta Mamoli and Ponta do Ouro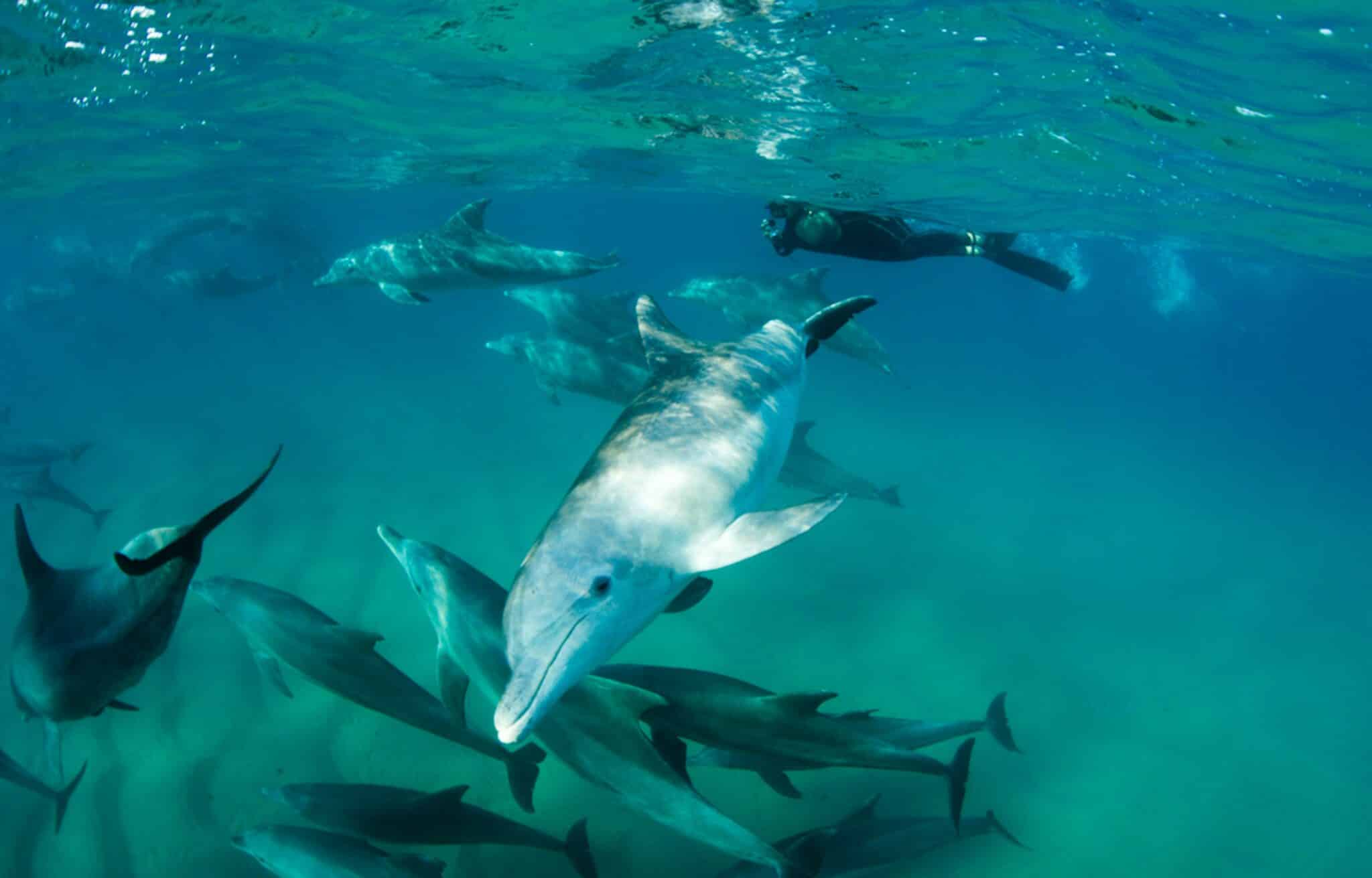 Experience the amazing array of sea-based activities on offer at Ponta Mamoli, especially swimming with dolphins, rated as life-changing by many guests. World-class reefs for scuba divers and snorkelling are easily arranged with your hosts. Ponta Mamoli is also proud to host one of the richest turtle nesting sites in southern Mozambique. Turtle egg-laying season is between November and February when endangered Loggerhead and Leatherback Turtles arrive to lay their eggs. 
Find the dolphin conservation group Dolphin Encounters (DolphinCare-Africa) at Dolphin Beach Camp in Ponta do Ouro to take you out swimming with the dolphins and experience something deeply spiritual as you connect with such intelligent ethereal beings.
4
Self-Drive To Santa Maria Peninsula for a Fishing Holiday
For glorious holidays off the beaten track, in nature, head to the magnificent Santa Maria Peninsula. Discover this wild, untouched piece of land jutting into the Indian Ocean on the eastern side of Maputo Bay, close to Inhaca Island. World-class fishing, exquisite bird sightings, and mind-boggling snorkelling make self-drive holidays to this paradise ever popular.
Come from the Kosi Bay border or from Maputo on good roads to a vast beach and some of the best fishing in Mozambique. The Machangulo Peninsula allows anglers to choose from rock fishing, surf fishing and fly fishing in the tidal estuary. Thrilling deep-sea fishing tours take keen anglers out to sea to find charismatic game fish, reel them in and tag and release them for conservation purposes. 
5
Learn How to Jet Ski on Uembje Lagoon in Bilene
South African holiday trippers head to Bilene to spend their holidays having a ball on the central attraction there, the huge Uembje Lagoon. Similar to a vast lake, its shores are edged with beautiful white beaches, shady trees and impressive sand dunes and visitors can learn how to jet ski on flat waters. The first thing you should do is decide which water sports you want to learn then start with jet ski lessons.  Then make the most of water skiing, parasailing, kitesurfing, wakeboarding, windsurfing, kayaking and snorkelling. 
Wander around the peaceful markets to buy some fresh produce, curios, colourful sarongs (capalanas), clothing, roasted cashew nuts and fresh coconuts for sale. Get some fresh grouper caught in the lagoon, or crabs and prawns if you love fresh seafood! Some of the best shallow reefs for snorkelling can be found at Bilene so get ready to be in the water most of the day. Beach bars and restaurants are open for all visitors with good music, local beers and food plus there is fuel on sale for your journey home.
6
Plant a Tree in Eco-Vilanculos
Your trip to Africa generates hundreds of carbon emissions in airplane and vehicle travel so when you book a luxury beach holiday package deal at Bahia Mar Vilanculos, you offset that carbon by planting trees. In return, you get to indulge in sheer elegance in spacious beachside suites. Everything about Bahia Mar is people and environment-centred. Take a drive to the local preschool to see happy kids who benefit from sustainable tourism initiatives. When you arrive on holiday, help the team at this beach resort to clean up the beach and plant 1000 trees in Vilanculos as part of their ongoing commitment to conservation in Mozambique. The eco-lodge, Bahia Mar, is a member of Fair-Trade Tourism and Carbonscored.  
7
Dive for Dugongs in Bazaruto National Park
A dive for the critically endangered Dugongs in the awe-inspiring Bazaruto Archipelago Marine National Park is a lifetime experience. Do it, take dive and boat trips in the Bazaruto Archipelago to learn something new about the marine environment in which you holiday, especially the rare dugongs. These gracious sea cows are now so endangered that to see one or a few is magical. 
It all seems so right to see these ocean giants floating in the Indian Ocean where tall palm trees line the dazzling white beaches and idyllic island resorts offer the perfect base from which to enjoy ocean cruises and other water sports. Daring divers can get up close and personal with Dugongs in the Bazaruto island reefs as they graze the seagrasses way below the surface of the ocean. Commonly known as the sea pig or sea camel, the name Dugong comes from the Malay term "duyung" which means Lady of the Sea. It is quite possible that sailors of yore mistook Dugongs for mermaids, and this is how legends about mermaids first started.
8
Go Partying at Top Nightclubs in Maputo
There's plenty of opportunity to go dancing all night in Maputo, the hub of the best nightlife in Mozambique. This is the place to have fun and to keep on rocking, from weeknights through to weekends. If you like nightclubs and bars, then head on down to Maputo and you will find more than enough options to let your hair down and join in the fun.  Maputo never disappoints. Whether you're looking for a few drinks in an elegant colonial-style wine bar or a few huge beers on the streets in a ruin of a bar, Maputo has it all, including super stylish jazz clubs in trendy neighbourhoods and top party venues with modern fittings and wild live music. 
For starters, the popular Africa Bar and nightclub promises something quite upmarket, attracting the more affluent Mozambicans in fancy clothes for live jazz performed every Thursday. Coconut Live is a huge nightclub boasting three large video screens and an enormous dance floor in the middle. Learn to dance the Marrabenta with Maputo locals at the Xima Bar, then end a long night 1908, a characterful colonial house converted into a nightclub – eat here, dance here and sit out on the terrace while you people watch.
9
Take Instagram selfies at the Old Fort on Ilha de Mozambique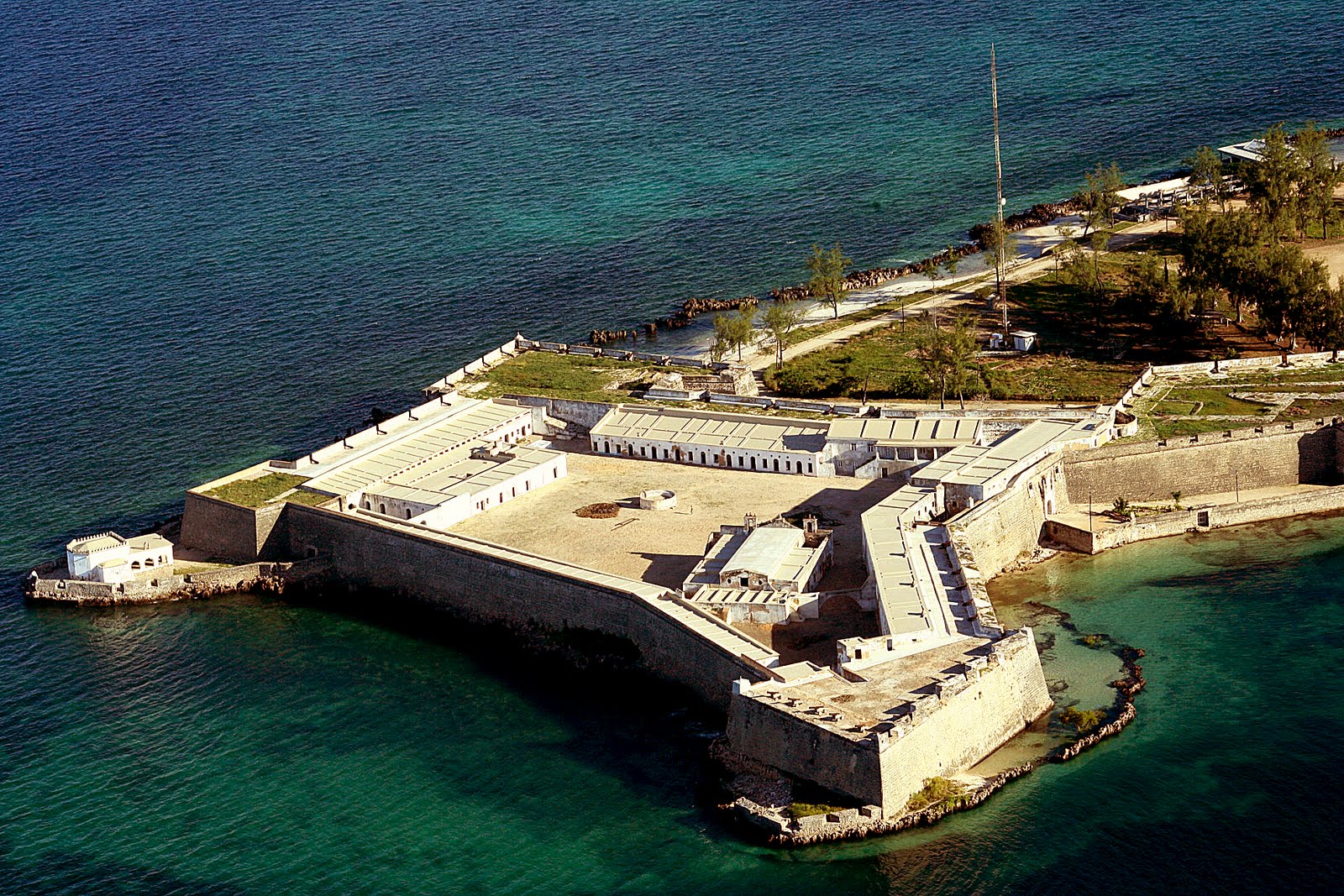 A visit to Stone Town (Fort São Sebastião) is captivating as the town is still filled with ancient fortifications and interesting architecture. Take Instagram selfies here with an ocean backdrop and tell all your connections that Ilha de Mozambique was initially the capital of Mozambique for nearly 400 years before the Portuguese moved it to Lourenco Marques (now Maputo)! Today, this UNESCO World Heritage Site is a museum of cultural wonders and natural sites. 
Fort Sao Sebastian is the most ancient landmark of this kind in the entire southern African region and it holds tourists spellbound. It took 50 years to build and is still a masterpiece of architecture, despite its crumbling facades.
10
Swim With the Whale sharks in Tofo
The best time for diving with Whale Sharks in Tofo Mozambique is from October to March every year when large pods of these enormous sea creatures migrate to Africa's Indian Ocean in search of the annual plankton blooms. Swimming with Whale Sharks is indeed an all-year-round adventure off the beautiful Inhambane coastline thanks to its resident population of this gigantic fish in the renowned Whale Shark Capital of Africa. 
Whale sharks are considered one of the most captivating and handsome creatures in the ocean – the largest fish in the world! They only reach maturity at age 30, growing to an amazing 18 m long and weighing 34 tons each. Their mouth alone is 1.5m wide! Divers see more juveniles than adults in Tofo, and these youngsters can be up to 10 m long. At this age, they are attracted to the regular supply of plankton in the Tofo region on which they thrive. The Tofo corridor is the Whale Shark's vital feeding area on their migration journey.
Join us to find the top ten things to do in Mozambique and your holiday in Africa will be the most Instagrammable vacation on social media. Self-drive or fly, Mozambique is easily accessible and a warm, friendly country to visit. Explore the secluded beaches and desert islands along 2500km of coastline. Or venture into the interior and discover Africa's Eden at Gorongosa.
Featured Packages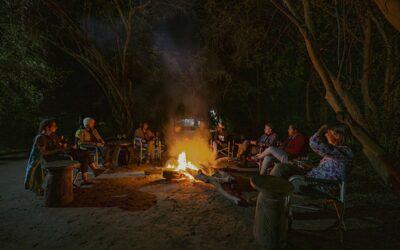 Mozambique safari to Wild Camp Gorongosa
A spectacular five-night package into the wilds of Gorongosa National Park with this well-priced Mozambique safari deal in the authentic Wild Camp. Walking trails are the focus of this glamping safari. Includes return light air transfers and two safari activities daily.
5 nights from
$2,850
Per person sharing