Mozambique is Known as the Land of Milk and Honey
Mozambique is known as the land of milk and honey thanks to its glorious sunny and warm climate, its pristine white beaches and turquoise ocean waves. While the mainland coastline stretches more than 2000km between South African and Tanzania, Mozambique's islands are where everyone wants to holiday, and they lie in chains off the mainland shores.
Let's start with the Bazaruto Archipelago, a smaller group of larger islands renowned for deep sea diving, fishing, and rare marine species such as the endangered Dugong. The archipelago is a National Marine Park and home to some of the richest and least explored subtropical ecosystems in the Indian Ocean.   There are only 5 islands in this Archipelago ranging from the largest Bazaruto, then Benguerra, Magaruque, Santa Carolina and lastly the tiny Bangue.
Supreme accommodation
Sublime luxury island accommodation makes the first three islands worth a decadent holiday in the tropics. The other two can only accommodate interesting day trips and beach picnics on undiscovered beaches. This destination lures discerning guests seeking a barefoot remote, undeveloped status quo, to really live out their island dreams.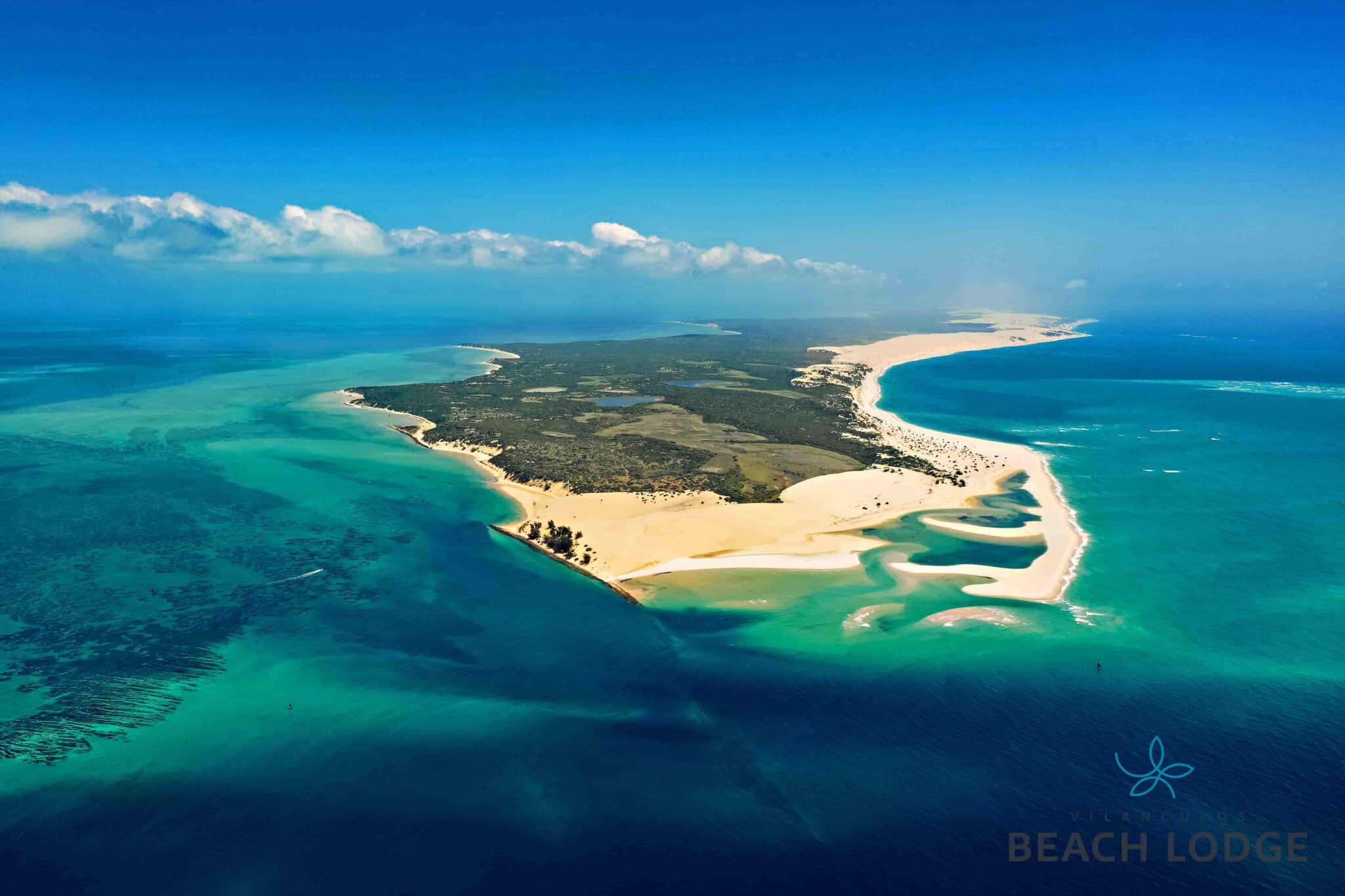 Here is our pick of the best island getaways in the Bazaruto Archipelago of Mozambique:
The original Benguerra Lodge was given a makeover and is now managed by the well-known and stylish AndBeyond team. Discover this rejuvenated destination with luxury villas flanking a central dining and living room. Enjoy private plunge pools, outdoor showers, chic colonial style décor and inviting glades for chilling away from the glare of the sun. Elegant traditional dhows ply the seas every day as you sit at the charming beach bar in front of the lodge – built from one of these dhows that are still used by local fishermen.
Azura Retreats at Benguerra Island. True barefoot opulence, this elegant setting attracts guests of higher calibre to enjoy its fine treats. The lodge is one of our favourites in the whole of Mozambique.  Chic and stylish yet still authentic, it has excellent food and activities. The pristine beach is just a few steps from the villas which each have their own pool. The lodge is flexible and personal, and we highly recommend you consider this beautiful island experience – we get amazing feedback! The luxury of the lodge contributes to the lifestyle of the island people who rely on this kind of chic sustainable tourism. These people helped build the lodge from scratch and now have a school and other facilities funded by guests like you.
Benguerra Island's calm seas teem with tropical marine life and its diverse landscape contains an indigenous milkwood forest and wetland areas making it a sanctuary for small Suni antelope and around 140 species of bird. It is usually the best place to spot the famous pink flamingos and Nile crocodiles found in the island's three freshwater lakes.
If far-flung luxury is what you're after, you can't beat Kisawa, a new lush 300-hectare sanctuary on the southern tip of Mozambique's stunning and secluded Benguerra Island.  Kisawa's mission is to bring wilderness and wellbeing together. Guests are whisked to this new pristine experience via Helicopter or speed boat transfer. Kisawa offers a combination of 12 one, two and three bungalow residences, positioned within a 300 hectare stretch of forest, beach and sand dunes. Each Residence has its own private beach, an open-air deck, an infinity pool, an outdoor day area and a kitchen.
On-site there's a wellness centre offering personalized Ayurvedic treatments, several restaurants highlighting organic, local-grown produce and an onsite marine research centre and observatory. Spend your days here experiencing island hopping adventures, beach picnics, culture exchanges in the community, paddles boarding, snorkelling, scuba diving, hiking and so much more.
Anantara Bazaruto Island on Bazaruto island is the largest of the islands. If you thought there were only beaches and blue seas, think again. There is so much space on this larger island and in that space, you will find several freshwater lakes. See the pink flamingos, flocks of white-breasted cormorants, grey herons, pelicans, and wonderful great ibis. Book into the luxury island accommodation at Anantara Bazaruto Island Resort & Spa and appreciate the facilities including the mind-boggling views. Make the most of the large spa, the two swimming pools, bar in the swimming pool and electric buggies to get around on.
Bazaruto Lodge is a great destination on your trip to Mozambique, Bazaruto Lodge is situated in a bay on Bazaruto Archipelago. The island is characterised by the turquoise ocean and idyllic beaches carefully protected as a Nature Reserve Park. Bazaruto Lodge has 26 thatched bungalows set amongst lush tropical gardens. Each bungalow has an outside shower and overlooks the tropical gardens or the ocean. There is one main restaurant, and dinner is announced by the beating of African drums. For lunch, enjoy a light meal served by the swimming pool, or a picnic basket that you can take to the beach.
The lodge offers both big game and surf fishing. Guests also have the opportunity to enjoy incredible coral reefs and sea life through the scuba and snorkelling centre. There are numerous opportunities for bird watching and viewing wildlife from the freshwater lakes to the sand dunes, or the grasslands and swamps.
If you are staying at another of our favourites – the beautiful Santorini Villa Mozambique in Vilanculos you can take their day trip via Aphrodite, Santorini's luxurious Supercat 38 Sport, the ultimate vessel for exploring the enchanting islands of the Bazaruto Archipelago. Sun lovers are drawn to the front trampoline for a gentle siesta, while others are enticed to the water for a snorkel with the myriad colours of reef fish and corals.   Santa Carolina, also known as Paradise Island, is the smallest island of five that make up the Bazaruto Archipelago Marine National Park. Bob Dylan famously composed his song 'Mozambique' whilst sitting on its shores. In the 1950s Joaquim Alves, a flamboyant Portuguese businessman, controlled the coastline from Beira to Vilanculos and married a local Mozambican lady called Donna Anna. He built a grand 250 bed hotel on Santa Carolina which was frequented by honeymooners and tourists for 20 years. Mozambique was in the middle of an independence war and in 1973 Joaquim abandoned the hotel. Today you can still feel the atmosphere as you walk around the now deserted hotel. Paradise Island is surrounded by 3 coral reefs rich in marine life and is everything its nickname suggests – paradise.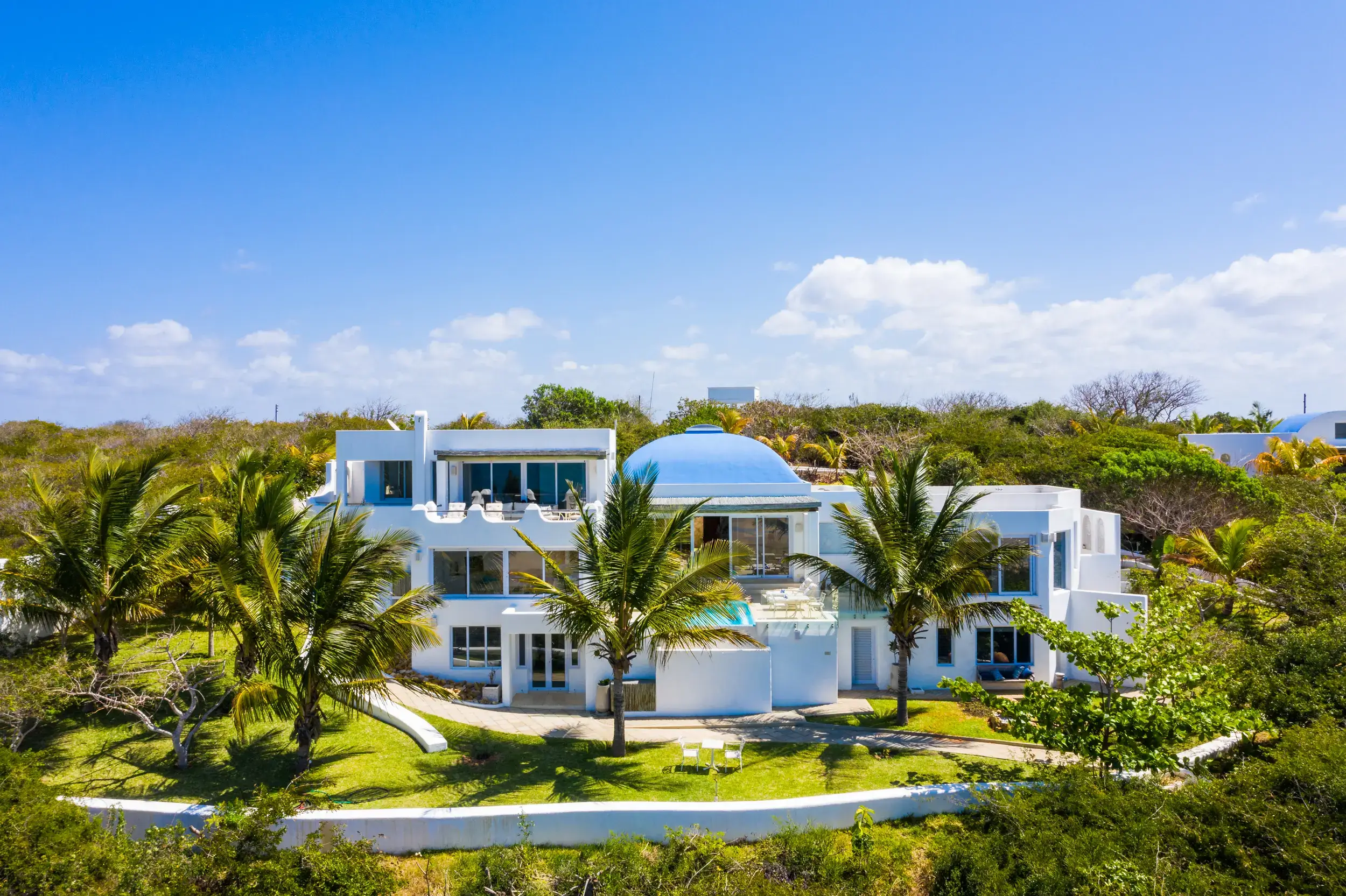 The Primeiras and Segundas Archipelago
This Archipelago is a chain of 10 sparsely inhabited barrier islands and two coral reef complexes situated near the coastal city of Angoche in the Nampula Province. The islands lie in two groups along the western side of the Mozambique Channel.
The five Segundas islands are separated by a stretch of open water and reefs from the five islands of the Primeiras chain to the south. The southern islands support Mozambique's largest nesting grounds for green sea turtles, and hawksbill sea turtle also use the beaches. The archipelago also hosts the most important dugong population in the western Indian Ocean.
Surely one of the most anticipated new openings of 2023 is the Banyan Tree Ilha Caldeira, an ultra-luxury private island destination, located in the beautiful marine reserve of the Primeiras and Segundas Archipelago.
Banyan Tree Ilha Caldeira will be the ideal island destination for honeymooners, multi-generational families, and everyone in between. With its unique setting and the high standards of everyone involved in the project, Banyan Tree Ilha Caldeira is set to become southern Africa's most sought-after beach resort.  The resort will feature a range of dining venues, including an impressive 270˚ ocean-view fish and seafood market restaurant: a signature Banyan Tree Spa and watersports and Marine Conservation Centre.
Each ocean-facing pool villa has its own dedicated villa host and promises exclusivity, seclusion, and luxury as well as unrivalled access to one of the most untouched and pristine environments in Africa. Encircled by some of the best intact coral reefs off Africa that are home to green and hawksbill turtles and rich diversity of marine life, including the critically endangered dugong. The island will be 100% solar powered and have its own desalination plant to provide sustainable drinking water.
The choice of activities is varied, whether whale-watching (in season) to scuba diving and snorkelling. There is also the opportunity to explore Ilha Caldeira and other islands in the archipelago in the company of a resident environmentalist, finding out more about the resident flora and fauna. Additional on offer are kayaking and exploration of the nearby shipwreck of the historical Dutch MS Brastagi, which sunk in 1947. Opening in 2023 and taking bookings now!
Next is the historical Ilha de Moçambique, a small coral island located at the mouth of Mossuril Bay in the Mozambique Channel of the Indian Ocean. It is administered as part of Nampula province, until 1898 the island's fortified town served as the capital of Portuguese East Africa. Today it's a fascinating slice of history with gorgeous, renovated trading buildings, historical mansions, forts, and a beautiful cathedral oozing with character and stories. For those who love history and culture alongside their beach holiday this is the place for you.
Many boutique hotels and lodges have opened on and around Ilha including one of our favourites, Coral Lodge – ten luxurious villas, set on a breath -taking peninsula, with pristine beaches and a winding lagoon.  Embrace Mozambique's colourful history and culture of Ilha De Mozambique, Mozambique's only UNESCO World Heritage Site, which lies close to Coral Lodge, with daily transfers provided.
The quaint and unique Jardim dos Aloes will please you as soon as you arrive on Ilah De Mozambique. Feel as if you are visiting the home of friends as you enjoy the beautiful items the owners have collected and taken them up on excellent recommendations regarding where to eat, where to visit, and which day excursions to book. Or you can simply enjoy lounging in the cool shade in the courtyard to escape the heat of the day. Learn about the special role of the Aloes that are growing around the house. Each room has its dose of aloe extract to be used generously during one's stay. Each compote dish is mixed with aloes. A stay at Jardim dos Aloes is a trip in itself, a trip within the trip.
We also love Terraço das Quitandas Design Guest house and  Feitoria Boutique Hotel.
Further north lies the incredible Quirimbas Archipelago. The Quirimbas National Park comprises of the 11 southernmost islands, with Ibo Island being the most visited. The park protects 750,639 hectares of coastal forest and mangroves, rich coral reefs and abundant marine life. On land the park is home to 4 of the Big 5 animals. Currently the lodges in the Quirimbas are not accessible due to the conflict in the region as a result of the gas exploration but we expect this to change in the next year or so. Watch this space for more on the sublime Quirimbas Archipelago arguably the jewel of Mozambique!
These are just some of the best island getaways in Mozambique for honeymoon couples, families, business travellers and adventure seekers. Let us help you to choose the right experience for your needs and book your flights as soon as you can!
Get your feet wet. Let your hair down. The islands in Mozambique offer the holiday you dream about.
Featured Packages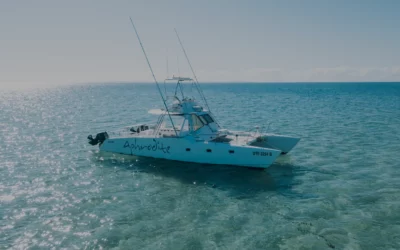 Santorini Mozambique Free Night Holiday Deal 2023
Stay for 5 nights in one of our top-selling Mozambique beach destinations in Vilanculos and only pay for 4 with plenty of extras this 2023. Escape on holiday to Villa Santorini on a free night special holiday deal. Includes airport transfers, all meals and drinks.
5 nights from
$2,485
Per person sharing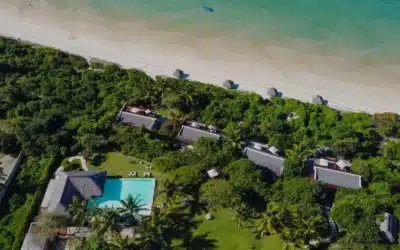 Bahia Mar SADC Family Special
Special treatment for South African families on this inspiring 5-night Mozambique beach holiday to the luxury Bahia Mar Club in Vilanculos. Stay in a spacious family unit on the beach. Kids stay free when you fly in from South Africa to Mozambique on this excellent family rate.
Enquiry Form
"*" indicates required fields