Photo guide to the hotels, beach resorts and lodges of Vilanculos
Plunge right into our excellent photo guide to our very best hotels, beach resorts and lodges of Vilanculos Mozambique. There are eco-lodges and boutique hotels, luxury villas and vibrant family resorts on the shores of the Indian Ocean at Vilanculos. Most of these top lodges and beach resorts feature boat cruises and water activities in the Bazaruto Archipelago nearby. Sit back and enjoy this visual guide to our very best Vilanculos accommodation in pictures.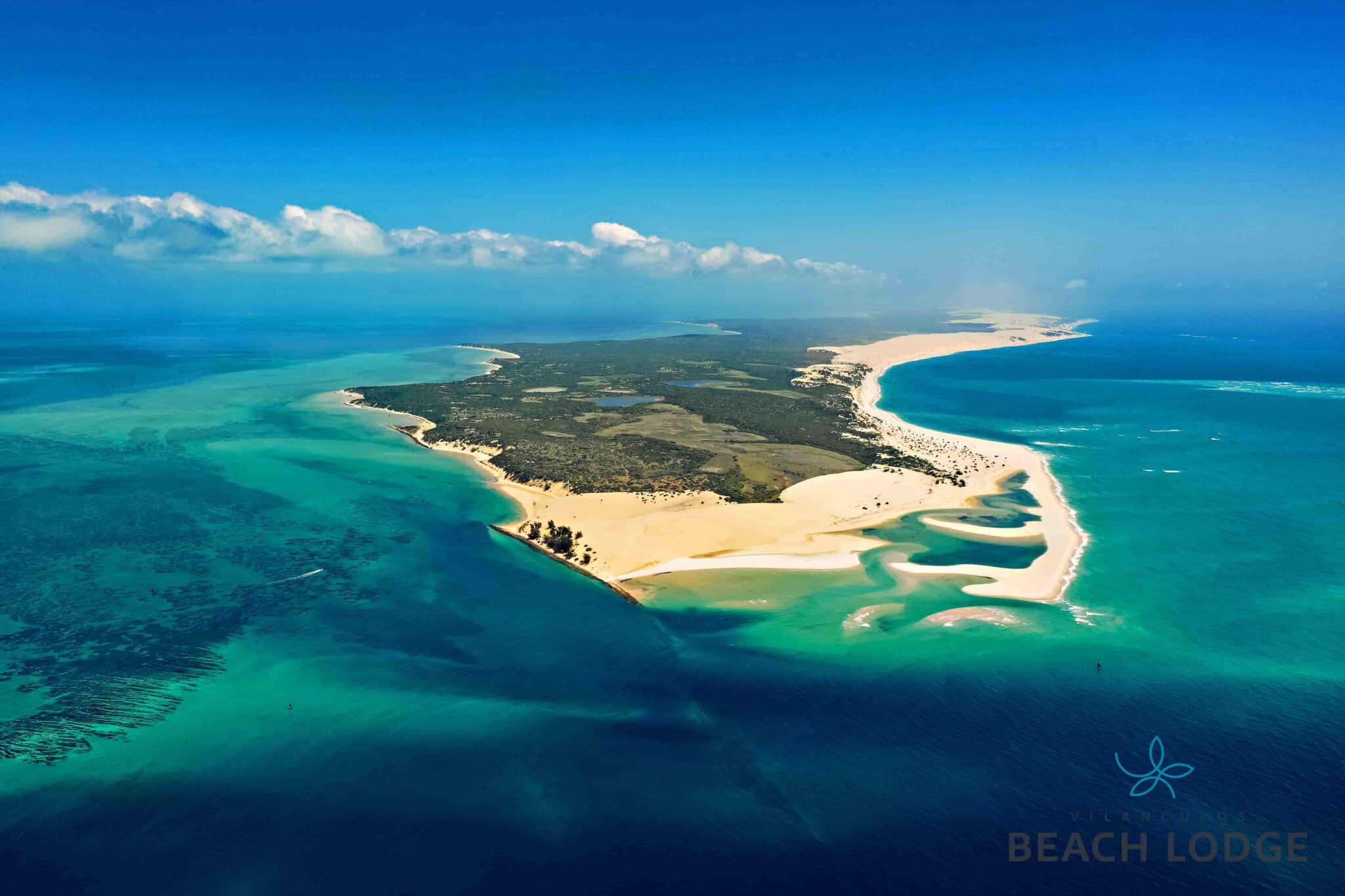 The magnetic pull of the Bazaruto Islands from Vilanculos will add a sensory explosion to your Mozambique holiday itinerary. There are so many good reasons to visit the Bazaruto Archipelago from Vilanculos, if not only for the awe-inspiring beauty of pearly white beaches, clear turquoise bays and enormous sand dunes. A helicopter flip will reveal a captivating bird's eye view of the five islands and rare marine wildlife in Mozambique's first-ever Marine Protected Area.
---
1
Five lavish suites named after each Bazaruto Archipelago Island reveal unique charms and nuances: Bazaruto, Benguerra, Magaruque, Banque and Santa Carolina. Enjoy the sunbaked terrace lined with crimson bougainvilleas beside a dazzling infinity swimming pool. Stylish central air-conditioned TV lounge, bar lounge and coffee bar, pizza oven and BBQ in a pretty courtyard. Massages and meditation at the serene Spa na Colina and mesmerizing Bazaruto island-hopping safaris just offshore.
Private day trips for privileged Santorini Villa guests feature exclusive beach picnics complete with fresh fish and good wines, on the island of your choice. Set sail on Santorini's own Supercat 38 Sport, Aphrodite, with the wind in your hair and the sun on your face. Lay back on the front trampoline as your skipper steers you into a paradise of exposed sand bars, waving palm trees and untouched beaches. Explore the deserted hotel on Paradise Island, the smallest of the Archipelago isles and the most fascinating.
---
2
It's close to the airport, it's right on the beach and it's the best beach resort in Vilanculos by far for families and friends. Not only does the vibrant Vilanculos Beach Lodge feature top-of-the-range conference facilities but it also offers an excellent restaurant, pool bar, and spa facilities in a beautiful garden setting. Eco-chic bungalows on stilts absorb sunrise views. Spend balmy tropical days out on jet skis, scuba diving, snorkelling, big game fishing or simply sunbathing.
An island-hopping safari to the Bazaruto islands is the best way to end the day with a sand dune supper, watching the sun sink red into Vilanculos Bay, from whence you came. Then cruise back across the still ocean as silent dolphins swim alongside your yacht, and huge shadowy manta rays observe you from below. Bazaruto Island is the perfect sundowner spot with its enormous red dunes, freshwater lakes and wetlands, dune forests and rare birds. Your Instammagrable photos are keepsakes from your dream Mozambique holiday. 
---
3
Stay in a secluded marine, wildlife and island sanctuary and observe how true commitment to nature is the core of game drives, boat safaris, island tours, snorkelling excursions, dawn birding walks and sunset cruises. There are only 14 chic private eco-chalets right on the beach with private decks and ocean-estuary views wand this is where spectacular flocks of flamingos and pelicans wade within the Vilanculos Coastal & Wildlife Sanctuary, the first privately managed specially protected National Park in Mozambique.
Aspirant responsible travellers can stay at the private Dugong Beach eco-lodge in one of its 14 luxurious, air-conditioned villas leading out onto powdery beaches via private walkways. Two villas offer private plunge pools, and the Legend Spa and Wellness Centre is a refuge for soul-seekers. Solar-powered energy and private dinners under the stars. The best way to explore the mangroves is on a silent kayak, birdwatching all the while.
---
4
Beautiful garden suites at the eco-hotel, Bahia Mar Club, in a lush grove of cashew trees, come complete with private splash pools. Or wander through the indigenous gardens to the seashore to dip in the warm Indian Ocean and watch locals anchor their charming dhows to land their catch. Guests who stay at Bahia Mar are automatically committing to decreasing their carbon footprint, a Fair-Trade Tourism partner working to ensure that local people and their cultures also benefit from tourism. 
Luxurious facilities at the Bahia Mar Boutique Hotel include a vast sparkling infinity swimming pool, fitness centre and spa as well as fantastic opportunities to windsurf and canoe. Such lavish details go hand in hand with sustainable initiatives such as eco-toiletries, tree planting ceremonies, reducing and recycling waste, and supporting the local people. Fresh Mozambican meals are served in the elevated a la carte restaurant with its sweeping Bazaruto Island views.
---
5
asDunas stands alone as an authentic all-inclusive eco-lodge in Vilanculos where guests pay one rate for everything including a daily free massage or spa treatment. Yoga on the deck, kite surfing, horse riding and scuba diving fill your days in this slick couple-managed accommodation retreat in the dune forests of Mozambique. Six tented suites with sea views and two luxury cottages with private plunge pools and air-conditioning please all guests who want that extra finesse and personal attention.
Time spent beside your private plunge pool at the exceptional asDunas Eco Lodge in Vilanculos is time well spent. Wander down to dinner and tuck into delicious Italian meals and top-quality Italian wines selected by the hands-on owners. Everything you eat, drink and do at asDunas is part of the flat rate. Sundowners on the red dunes, dhow sailing excursions at sunrise and deep-sea fishing expeditions with local operators add a thrill to your all-inclusive break.
These are our best lodges and beach resorts in Vilanculos Mozambique, so we decided to highlight this top accommodation in pictures. We hope you enjoyed this photo guide to the hotels, beach resorts and lodges of Vilanculos. Book your holiday as soon as possible to avoid disappointment! 
Featured Packages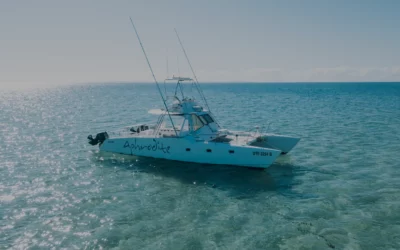 Santorini Mozambique Free Night Holiday Deal 2023
Stay for 5 nights in one of our top-selling Mozambique beach destinations in Vilanculos and only pay for 4 with plenty of extras this 2023. Escape on holiday to Villa Santorini on a free night special holiday deal. Includes airport transfers, all meals and drinks.
5 nights from
$2,485
Per person sharing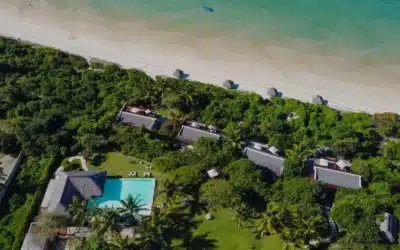 Bahia Mar SADC Family Special
Special treatment for South African families on this inspiring 5-night Mozambique beach holiday to the luxury Bahia Mar Club in Vilanculos. Stay in a spacious family unit on the beach. Kids stay free when you fly in from South Africa to Mozambique on this excellent family rate.
Enquiry Form
"*" indicates required fields