Mozambique National Parks and Game Reserves
In a land of exquisite beaches, tropical islands and endless ocean vistas, wildlife tourism is also a major drawcard. Beach holidays, island package deals and now a definitive guide to the national parks and game reserves of Mozambique. This country drives vital marine and land conservation policies in nearly 15 national parks and game reserves where hundreds of iconic and endangered species find refuge. Read our definitive guide to Mozambique National Parks. From the plains of Gorongosa to the best marine reserves in the world. Come and experience Mozambique. 
Wildlife safaris in Mozambique's Gorongosa enhance summer beach holidays to Inhambane and island-hopping excursions in the Bazaruto Archipelago. This travel guide to the national parks of Mozambique highlights a unique combination of beach and bush safari tours for diverse and satisfying holidays.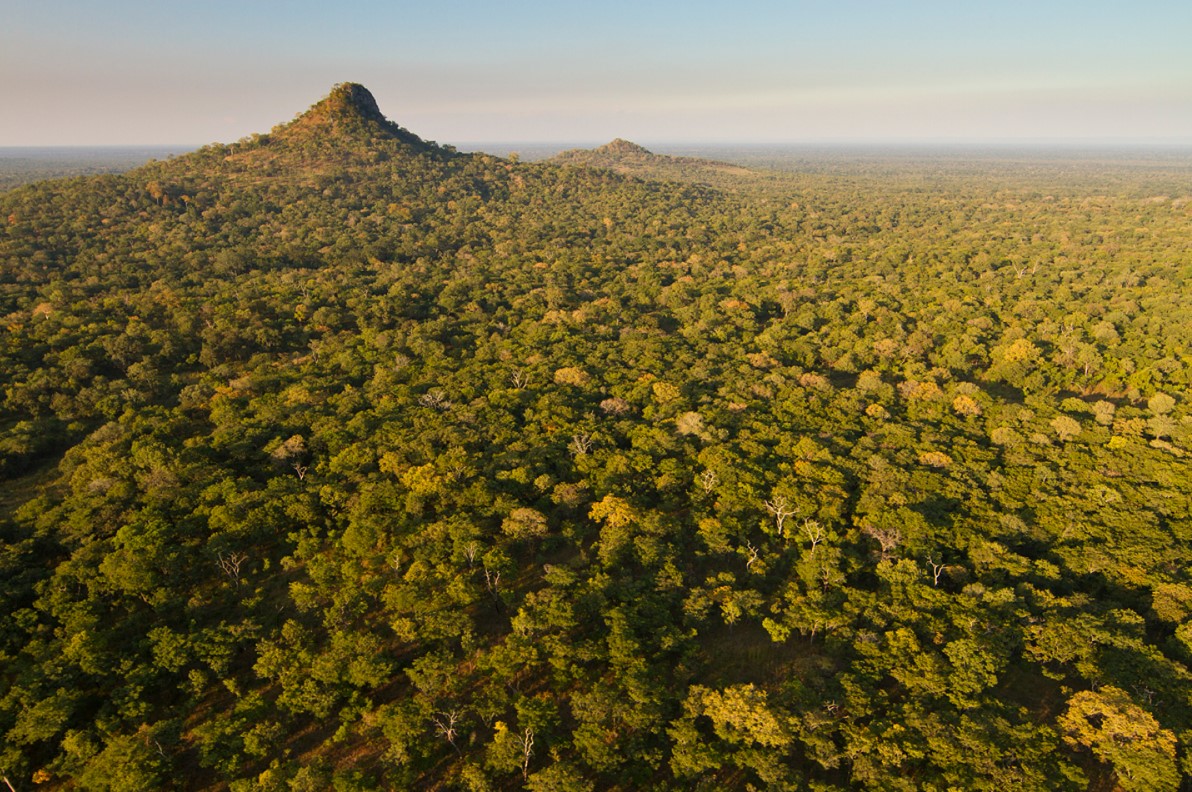 Go and see for yourself how conservation endeavours across borders have created extra-large refuges for iconic and endangered species in transfrontier national parks. Mozambique, South Africa, and Swaziland dropped mutual national park fences in tune with ancient wildlife migration patterns and wildlife roams free.
The Great Limpopo Transfrontier Park extends 35,000 square km across South Africa and Mozambique of which 10,000 square km is in Mozambique.
This is Limpopo National Park.
The Lubombo Transfrontier Conservation and Resource Area extends 10 029 square km across South Africa, Swaziland and Mozambique of which 2,783 square km (66%) is in Mozambique. It lies in the n the Maputaland Centre of Endemism and includes the first marine TFCA in Africa, the Ponta do Ouro-Kosi Bay Transfrontier Conservation Area. 
This is Ponta do Ouro.
The Usuthu-Tembe-Futi Transfrontier Conservation Area and the Ponta do Ouro-Kosi Bay Transfrontier Conservation Area extend more than 1 700 square km across South Africa and Mozambique, including Maputo National Park, Tembe Elephant Park, the Futi Corridor and iSimangaliso Wetland Park, a World Heritage Site.
This is Maputo National Park.
Mozambique is not simply a travel destination, it is also a once in a lifetime experience. The incredible landscape offers countless breath-taking vistas where stunning plants and rare animals are conserved within national parks and reserves. In fact, Mozambique's environmental conservation areas presently cover more than 12% of the country's entire surface and consist of 10 National Parks and 3 National Reserves.
This includes vital marine sanctuaries for ocean megafauna and other species – the 2 700-kilometre coastline of Mozambique alone accounts for diverse ecosystems including pristine mangrove forests and coral reefs. The Bazaruto Archipelago, the Vilanculos Wildlife Sanctuary and the Machangulo Private Reserve all contribute to the conservation of diverse and endangered coastal species. Mozambique is brimming with healthy natural resources which have boosted her economy and 75% of the country's people do small-scale farming despite the country remaining one of the poorest in the world.
National Parks in Mozambique:
Gorongosa National Park in Sofala (5 370 square km)

Bazaruto National Park in Inhambane (1 463 square km)

Maputo National Park (Special Reserve) (778 square km)

Limpopo National Park in Gaza (11 233 square km)

Quirimbas National Park in Cabo Delgado (9 130 square km)

Niassa Game Reserve (42 000 square km)

Chimanimani National Park in Manica (656 square km)

Zinave National Park in Inhambane (4 000 square km)

Bahine National Park in Gaza (7 250 square km)

Gile National Reserve (2860 square km)

Magoe National Park in Tete (3 558 square km) 

Pomene National Reserve (126 square km)

Marromeu National Park (1560 square km)
Mozambique is a place of hope and conservation success stories. It needs tourists to feed the coffers and to spread the word about the work being done to conserve the country's marine and land natural resources and associated eco-tourism activities. We highlight some of the best national parks and game reserves in our definitive travel guide!
Gorongosa National Park
Attractions 
Extraordinary habitats and complex food webs at the end of the Great African Rift – huge Baobabs, shiny green fever trees, lush rainforests, the iconic Mount Gorongosa, unparalleled floodplains, golden grasslands, woodlands, and palms. 
Game drives and walking bush trails, boat safaris on Lake Urema, canoe safaris up the picturesque Pungué River. 

Biking into the villages where many of the reserve staff live.

Mount Gorongosa expeditions for the rainforest, waterfalls and Coffee Project.

Birding safaris and insect safaris.

Tour of the E.O. Wilson Biodiversity Lab.  
Accommodation 
Wild Camp for eco-glamping.

Mizumu Tented Camp for luxury game viewing.

Montebelo Lodge and Safari for various budgets.

Chitengo Campsite under the trees.
How to get to Gorongosa 
Self-drive to Chitengo or fly to Beira or Chimoio and use the Montebelo transfer service or 3rd Party Transfer Providers. It takes 4.5 hours from Beira or 3 hours from Chimoio.  Guests can charter a plane from Beira International Airport for a quick and scenic 35-minute flight.
---
Bazaruto Archipelago National Park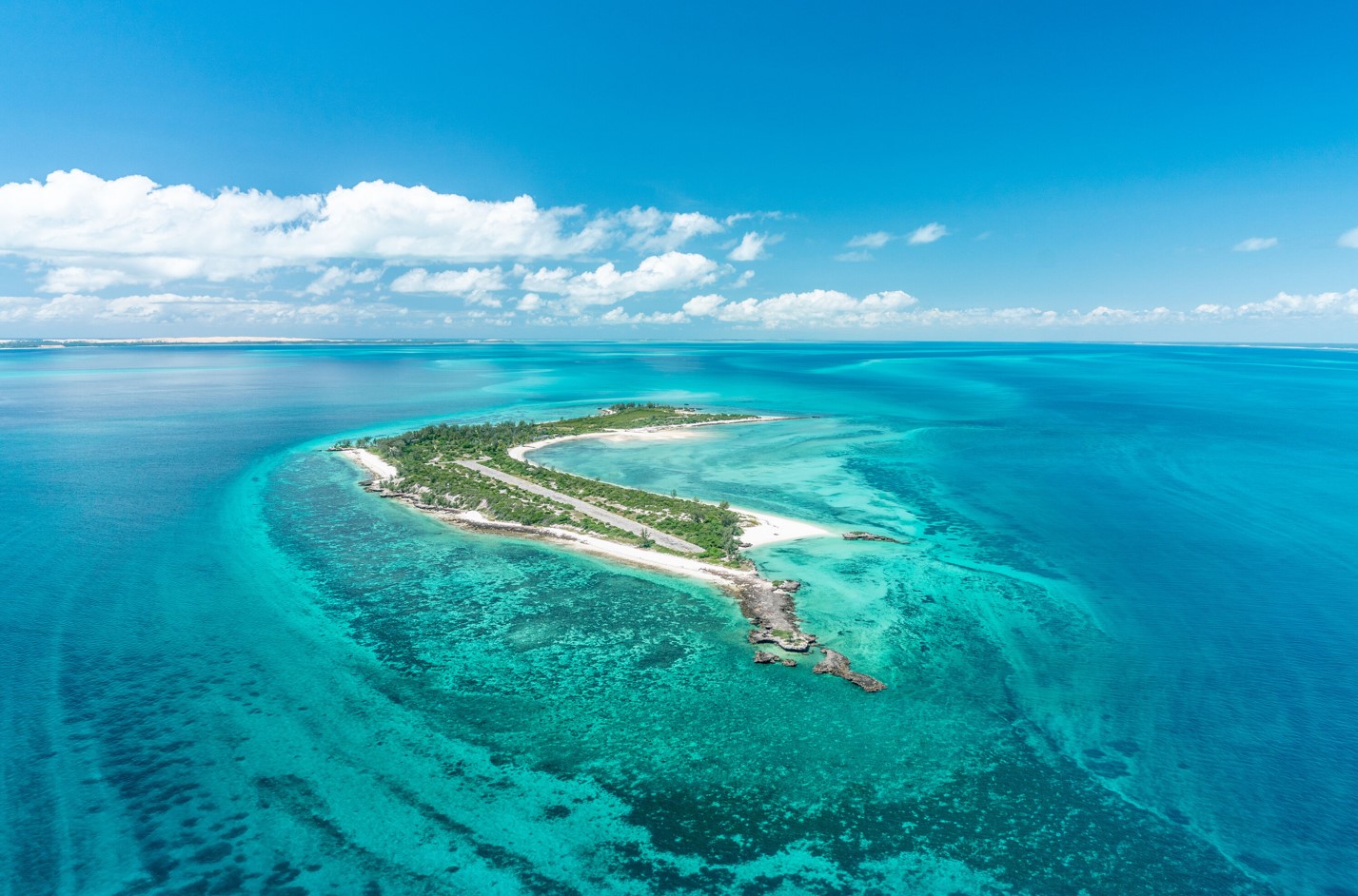 Attractions
The BANP features marine and coastal wildlife conservation and especially aims to protect sea fauna species such as endangered dugongs, turtles and dolphins and also the weak ecosystems of the islands. 
Contemporary spa and wellness facilities, ocean sports centres and restaurants.

Hiking, dune boarding, canoeing the mangroves, and horse riding.

Visits to local villages, dreamy dhow sailing trips.

Scuba diving and snorkelling in an array of famous dive sites and coral reefs. 
Accommodation 
Azura Benguerrra for luxury beach villas.

&Beyond Benguerra for 5-star service.

Anantara Bazaruto for spa pampering.

Bazaruto Lodge for solitude. 
How to get to the Bazaruto Islands
Travel by plane to Vilanculos or Inhasooro and then by air or sea to the islands.
Your Bazaruto Islands Adventure
---
Maputo Special Reserve/National Park
Attractions 
Peace Parks manages the park in conjunction with the partners of the Usuthu-Tembe-Futi Transfrontier Conservation Area – which also includes the Ponto do Ouro-Kosi Bay TFCA which then links to the iSimangaliso Wetland Park in KwaZulu-Natal South Africa! Maputo National Park is one of the only 36 biodiversity hotspots in the world and the beaches of the Ponta do Ouro Partial Marine Reserve are Mozambique's most vital breeding grounds for the endangered leatherback and loggerhead turtles.  
Game viewing endangered wildlife in beautiful marine, coastal, wetland, grassland, forest and mangrove biomes.

Magnificent untouched beaches at Ponta Chemucane, Ponta Menbene, Ponta Milibangalala and Ponta Dobela.

4×4 tracks for adventurers.

Sightings of whales, dolphins, turtles, manta rays, whale sharks and more.

A choice of camping in nature or staying in luxury chalets right on the beach.
Accommodation 
Milibangalala camping area. A couple of community lodges in areas near the Maputo NR. Various tourist developments are available in the south of the Maputo NR, in the area of Ponta do Ouro. Anvil Bay Ponta Chemucane is the sole luxury lodge in the park, offering 10 villas as exclusive eco-accommodations with off-the-grid power supplies and water from nearby natural sources. 
How to get to Maputo National Park 
The drive from Johannesburg, via Maputo, is about 7 hours. The other option is to fly to Maputo and hire a car for the adventure from Maputo to the Special Reserve in just 2 hours and further south to Ponta do Ouro or Ponta Mamoli in 3-4 hours; the trip from Kosi Bay border with KZN is a mere 2 hours or so. Maputo National Park is a 4×4 destination on soft sandy roads, a real challenge to drive. 
---
Limpopo National Park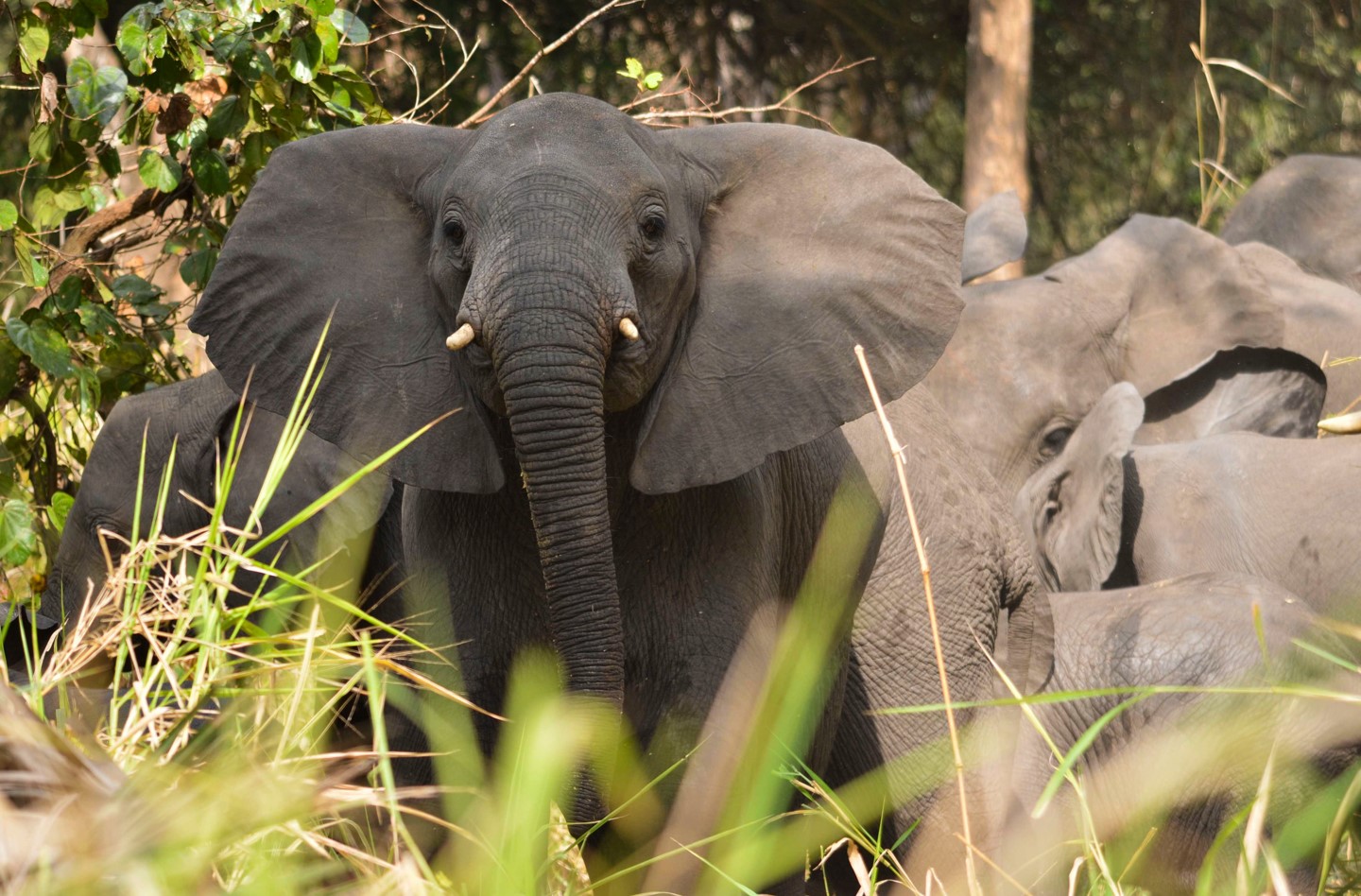 Attractions
The park is part of the enormous Great Limpopo Transfrontier Park, stretching 35,000 square kilometres between South Africa (Kruger), Zimbabwe (Gonarezhou) and Mozambique. It links with Kruger National Park in South Africa, Gonarezhou National Park, Manjinji Pan Sanctuary and Malipati Safari Area in Zimbabwe, as well as the area between Kruger and Gonarezhou, the Sengwe communal land in Zimbabwe and the Makuleke region in South Africa. The park has a tourism zone, a wilderness zone and a resource utilisation zone where hunting is allowed. The Greater Limpopo Park is one of the world's largest conservancies, straddling parts of three African countries. The Mozambican side of the park covers about 40,000 square km, inhabited by about 20,000 people when the park was created in 2002.
Rich biodiversity – see elephant, sable, roan, lion, giraffe, impala and even 49 different species of fish in the Massingir Dam.  

The Machampane wilderness trail, the Shingwedzi 4×4 trail, the Massingir hiking trail and Campismo Albufeira.

The Shingwedzi River area is ideal for bush trails to see wild flora and fauna. The Massingir Dam is ideal for adventure water sports and Mapai for fascinating cultural tourism.
Accommodation 
The LNP has two campsites with accommodation facilities, the Machampane tented camp and the Aguia Pesqueria campsite, but tourists must remember to bring their own tents and supplies. Two additional campsites offer scenic spots along the Safari routes (Paluri-Massingir) Tambolie, Mamba Pan and Machamba. 
How to get to Limpopo National Park 
Fly to Maputo International Airport (MPM) and hire a car or join a tour to Limpopo National Park, mainly a self-drive and a 4×4 destination. Hire a 4×4 in Maputo and drive about 400 km over about 5 hours. Driver from a Kruger safari via Giriyondo, about 40 km from Letaba Rest Camp or from Pafuri border post in the far north but which is a serious 4×4 route that should be done in convoy. There are no flights to anywhere near the park.
---
Niassa Game Reserve
Attractions
Covering over 42,000 square km, it is the largest protected area in the country and forms part of the Trans-Frontier Conservation Area and links to the Tanzanian Lukwika-Lumesule Game Reserve. It will connect to the Lake Niassa Reserve when it is completed. It is one of the world's major natural reserves and the biggest in Mozambique and it is presently home to the widest range of wild fauna species in the country.
Landscape diversity such as miombo forests, mountain forests, riverine vegetation, open savannah and prairies. 

More than 350 African wild dogs, more than 12 000 sable antelope, 16 000 elephants, over 400 bird species, and large populations of Cape buffalo, impala, wildebeest, zebra and leopards. The area has three endemic species – the Niassa wildebeest, Boehm's zebra, and Johnston's Impala.

Mecula Mountain stands at the center of the park with a height of 1,441 metres. 
Accommodation 
Lake Niassa Nkwichi Lodge, Litule Camp in the northeast of the Reserve, on the Lugenda and Rovuma Rivers and Lugenda Bush Camp.  
How to get to Niassa
Fly to Maputo or take private charter flights from Dar es Salaam in Tanzania and Nairobi in Kenya.  Best access is by road via Marupa district (there is a road linking Marrupa with Lichinga which is being tarred on a radius of about 150km). By plane to Lichinga and then by road from Lichinga to Marrupa, Marrupa to the Game Reserve. The NGR has also an airstrip (Mecula) which can be used. Pemba airport also serves as an entry point into the NGR. 
---
Chimanimani National Reserve
Attractions
Mozambique's Chimanimani mountains, on the border with Zimbabwe's Chimanimani National Park, are an Important Bird Area (Birdlife-International) thanks to its three merged important biomes. Find the Blue Swallow and Swynnerton's Robin here, both extremely rare birds in a series of high value grasslands and mountain vegetation. 
Mountaineering, safaris, canoeing, horse riding and cultural tourism. 

Chimanimani boasts healthy ecosystems and a rich biodiversity especially in the mountainous areas. A wealth of plants and endemic species of birds, reptiles and butterflies.

Incredible landscapes, cultural value in the presence of archaeological tools, paintings, intact beliefs and traditional structures. 

Situated in Manica Province, Mozambique, this 640 square km protected area is home to buffalo, bushbuck, grey and red duiker, eland, oribi, reedbuck, sable, waterbuck, warthog and a wide variety of birds and reptiles many of which are endemic to the area. 

Climb Mozambique's highest mountain, Monte Binga at 2436m where you can take in some of the most breathtaking views you'd ever see.
Accommodation
Basic campsites are available in Chikukwa and Mahate.
How to get Chimanimani
Drive in a 4×4 only from Chimoio city or from the airports of the cities of Tete, Chimoio and Beira. 
---
Marromeu National Reserve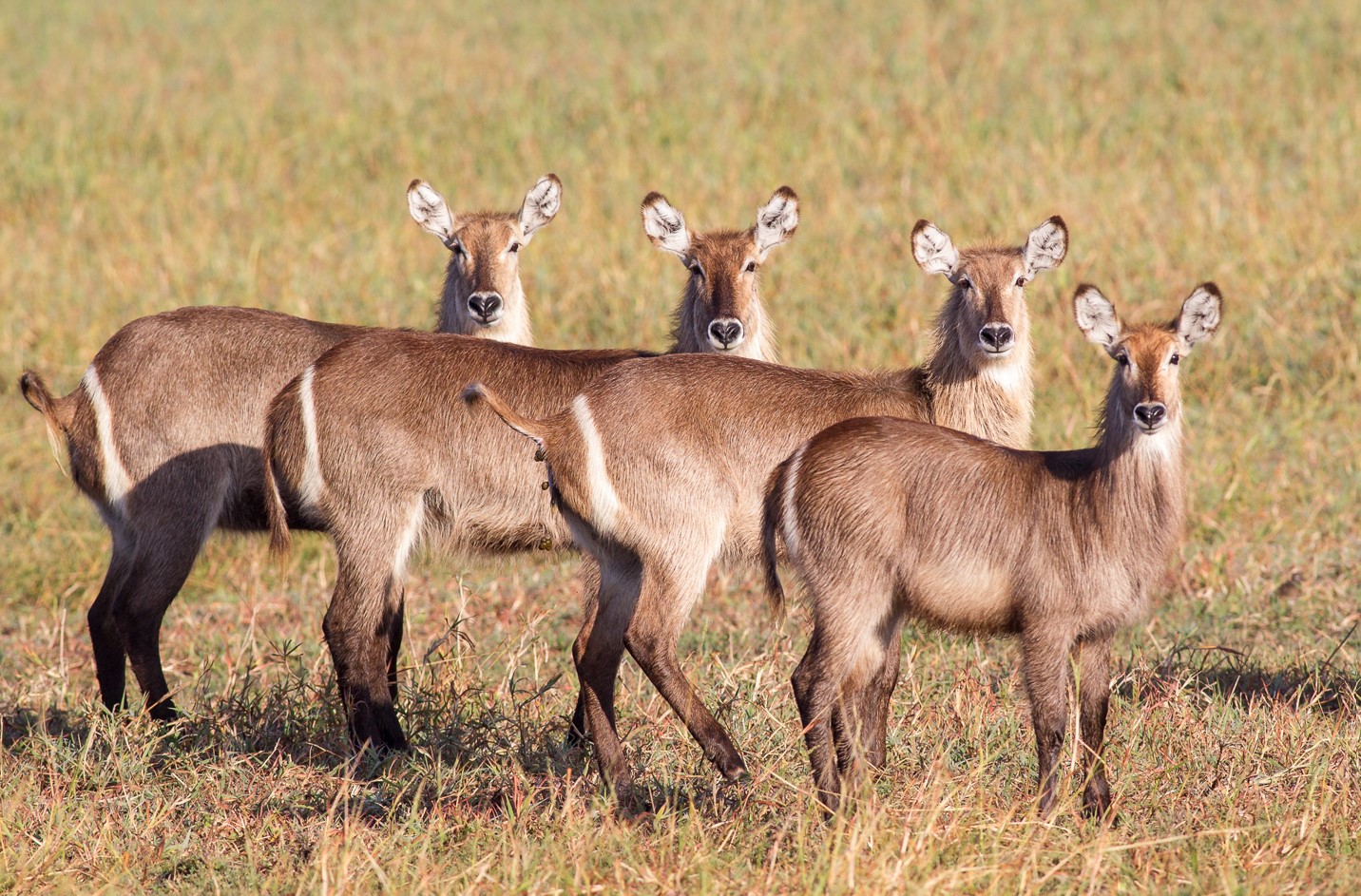 Attractions
The Marromeu Game Reserve is a protected ribbon of 1,500 square km of floodplain in the Zambezi Delta, the only such area along the river. From the border of the buffalo reserve into the neighbouring Cheringoma highlands, a hunting concession of 8,252 square km surrounds the Marromeu Complex. This includes the 1,500-square-kilometer Marromeu Special Reserve, dedicated on 1 January 1969. 
Vast grasslands, numerous rivers and streams in the reserve host plentiful buffalos, elephants, Lichtenstein's hartebeest, sable antelope, eland, Burchell's zebra, hippopotamus, waterbuck, and reedbuck. 

Marromeu's main attraction is the prevalence of Cape Buffalo, historically the largest population in Africa and also why the park is known as Marromeu Buffalo Reserve.

The area is a declared Ramsar Wetland because water birds dominate in vast breeding colonies – Great White and Pink-backed Pelicans, Yellow-billed and African Open-billed Storks, Glossy Ibis, and White-breasted Cormorants. This wetland boasts the highest water bird population density in Mozambique. 

The marsh is also a sanctuary for about 120 endangered Wattled Crane pairs while Grey-crowned cranes, Saddlebill storks, Woolly-necked storks, Goliath herons, African skimmers, Red-winged pratincoles, and the Caspian tern breed here too.
Accommodation 
There are no tourism facilities in Marromeu.
How to get to Marromeu 
Travel by road to the Marromeu National Reserve (Marromeu NR) in Sofala Province, from Beira city.
---

This is your travel guide to the national parks and game reserves of Mozambique. It's a definitive guide to the best safari experiences in Mozambique from the plains of Gorongosa to the best marine reserves in the world. Come and experience Mozambique on one of our top tours with exclusive package deals.
Featured Packages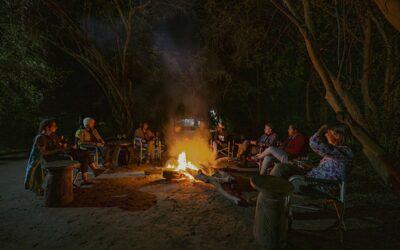 Mozambique safari to Wild Camp Gorongosa
A spectacular five-night package into the wilds of Gorongosa National Park with this well-priced Mozambique safari deal in the authentic Wild Camp. Walking trails are the focus of this glamping safari. Includes return light air transfers and two safari activities daily.
5 nights from
$2,850
Per person sharing