Your safari to Gorongosa made easy.
You probably know that Mozambique is a beach holiday destination where diving and ocean sports draw visitors from far and wide, but you probably don't know that you can now book Gorongosa tours and safaris too. See long dazzling white beaches, endless turquoise ocean bays and ocean megafauna then explore Gorongosa for herds of wild animals in pristine habitats. This is the ultimate travel guide to the world-famous Gorongosa National Park in Mozambique, covering all the frequently asked questions on a safari to this wildlife destination.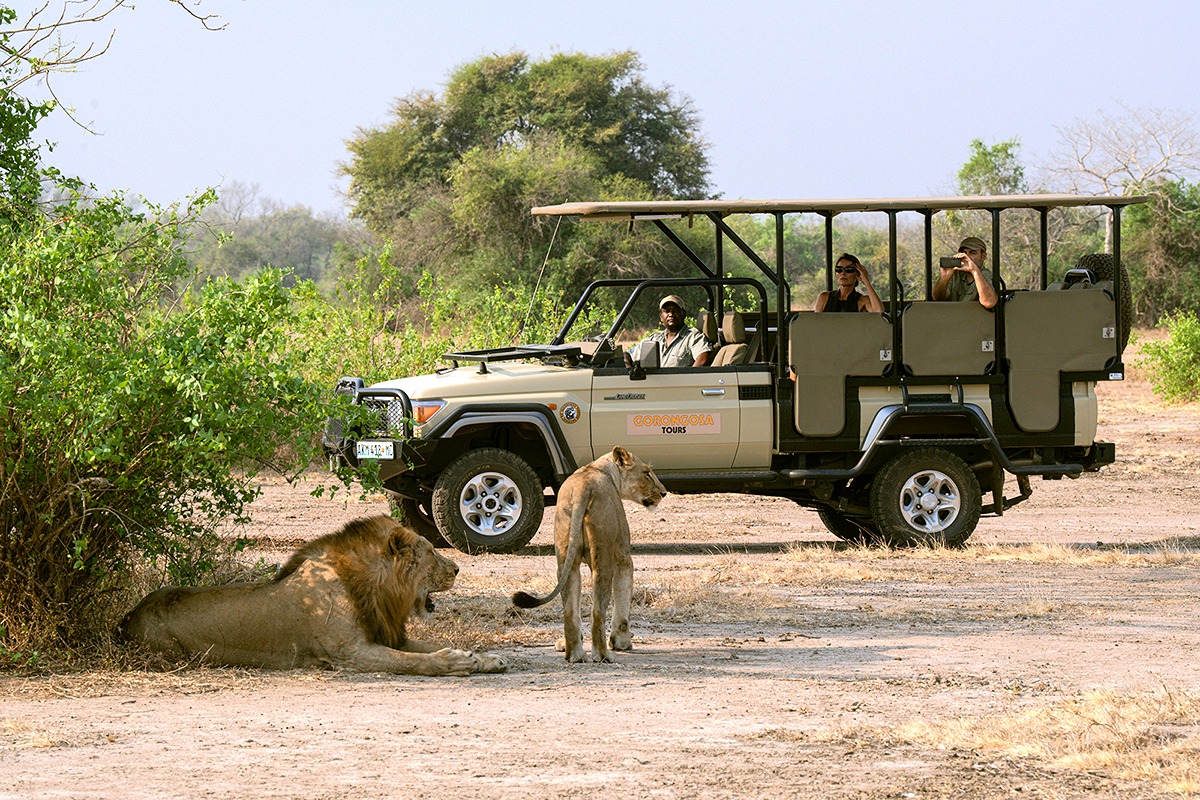 Gorongosa is the up-and-coming safari destination in Mozambique, if not in all of Africa and everyone wants to explore here, see as much wildlife as possible and experience the soul of this pristine wilderness. But there are some rules and regulations to adhere to and many helpful tips for first-time travellers to Gorongosa and Mozambique.
Park entry times to Gorongosa Mozambique 
Gate times: Open at 06h00 and close at 18h00.

Age restrictions: No children under age 10 allowed on guided game drives. All other outdoor activities are only for children aged 12 and older. 

ID required: All adults need a form of ID on every trip.

Declare firearms at the gate: No firearms are allowed into the park, no hunting permitted.
Our Travel Guide for Safaris to Gorongosa Mozambique
Plan your dream holiday to Mozambique this year to experience sunny islands, balmy beaches and warm ocean waves. Read the Gorongosa National Park facts and set aside enough time to explore the best national park in Africa for 2023. We answer all your frequently asked questions on a safari to Gorongosa, including how to get there, when to go, what you will see there, what else you can do there, where you can stay and how to combine your safari tour with a beach or island escapade. 
Highlights of Gorongosa include spectacular landscapes, excellent wildlife viewing, birding and wilderness walking. Add to this its off-the-beaten-track attractions, its incredible community and ecotourism projects, its authentic Wild Camp accommodation and the dedication of all its staff, sourced from local communities.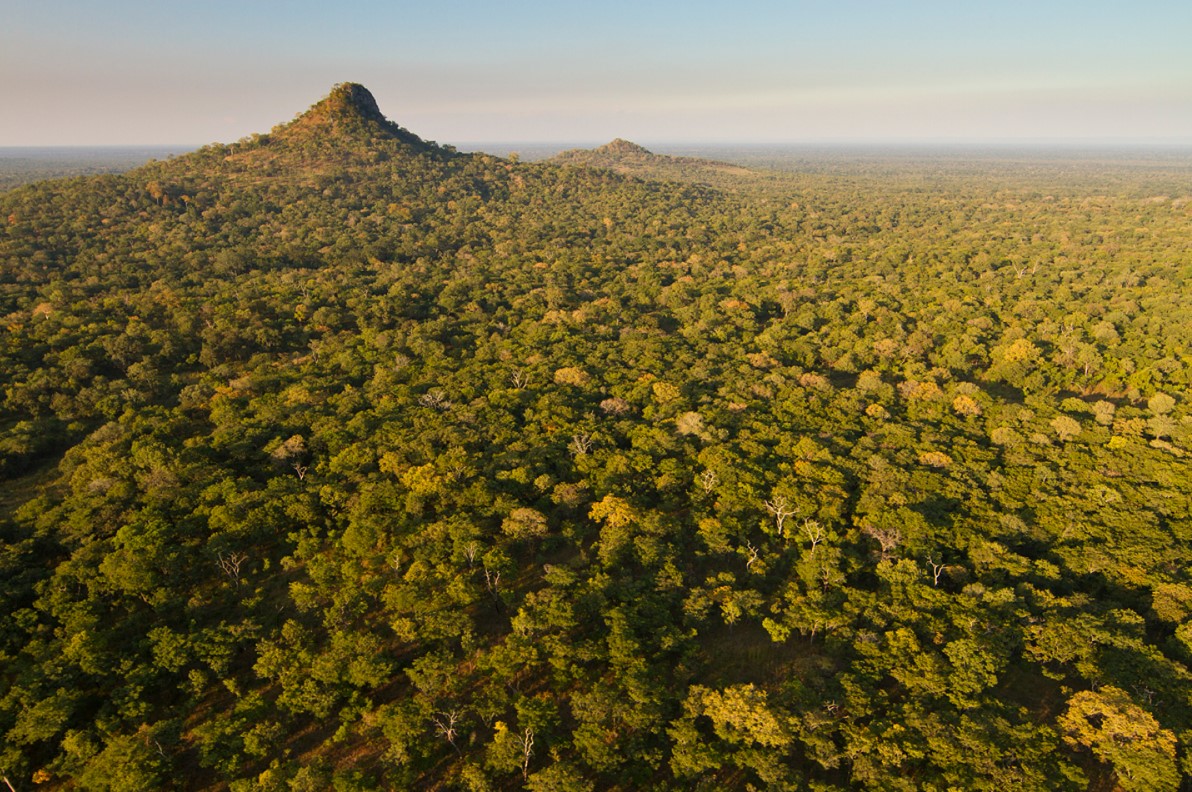 Take the Gorongosa mission statement to heart, 'From the moment you set foot here, your life will never be the same again,' as you become part of the famous Gorongosa Restoration Project (GRP) and a brand-new safari and wildlife experience in Africa. Stay in plush accommodation units while you bond with the wilderness – ancient baobab trees and mixed palm forests growing strong, lush plateaus showcasing miombo, montane forests, spectacular rainforests, and endless golden savanna plains, dotted with forests of acacia and fever trees.  Spot lion, elephant, buffalo, wild dog, hippo, crocodile, waterbuck, oribi, wildebeest, warthog, bushpig, civet, grey mongoose, honey badger, yellow baboon, Simango monkeys, water monitors, impala, and the sweet, secretive suni and nyala. 
Where is Gorongosa National Park?
Gorongosa National Park is situated in Central Mozambique at the southern end of the Great East African Rift Valley in Sofala province, near Tete and Zambezia provinces. 
How Do You Get to Gorongosa National Park?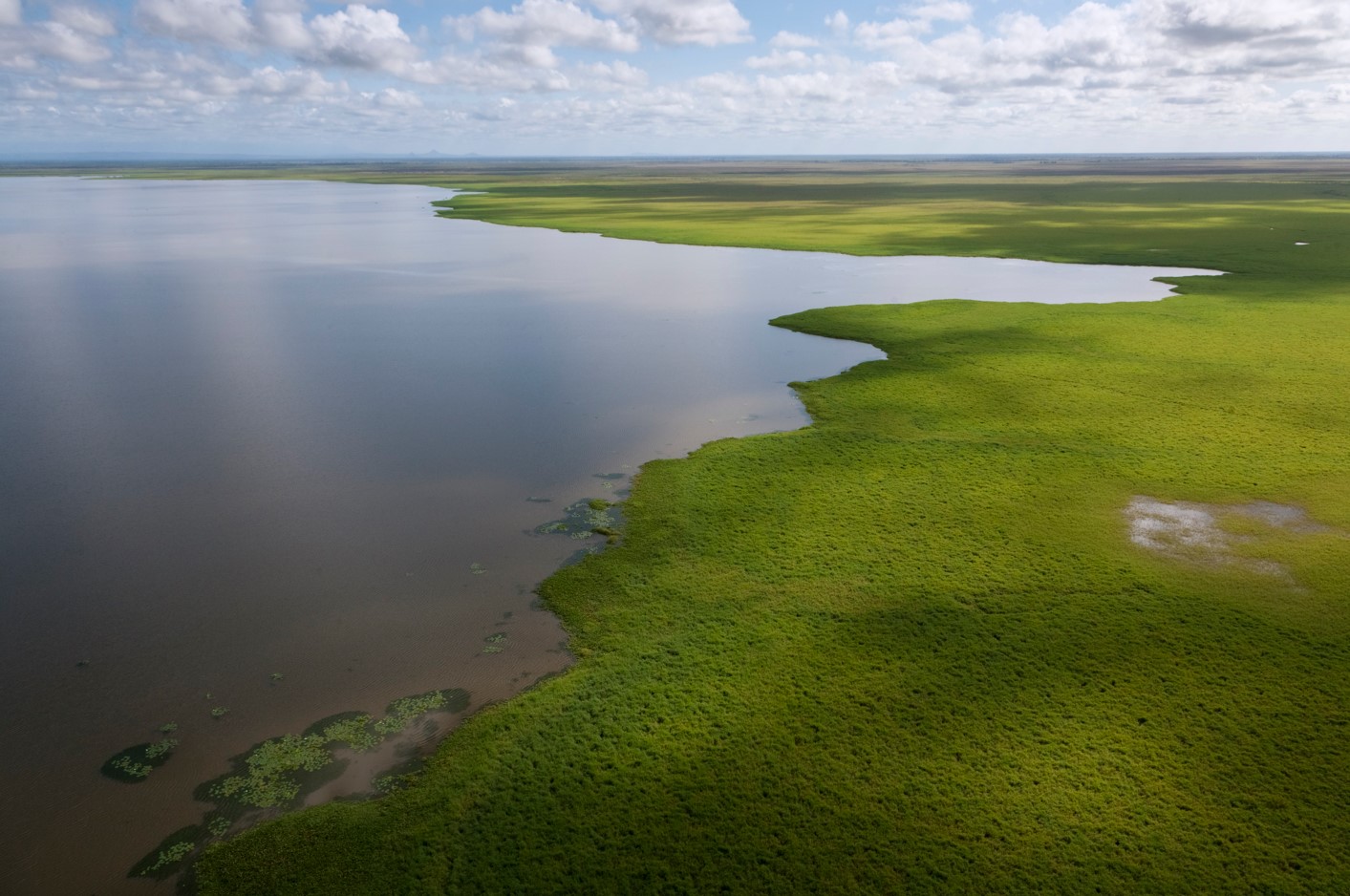 International travellers will fly to Mozambique via Johannesburg.  Or you can connect through Maputo with domestic flights from Maputo to either Chimoio or Beira. If you are on a multi destination Mozambique holiday or safari that includes Bazaruto, Vilanculos and maybe even Ilha de Mozambique a number of internal connections or charter flights will get you on safari to Gorongosa. The best option by far is to fly directly to Beira with Airlink from Johannesburg International Airport and then let us help you join Safari Air on a seat or charter basis to Chitengo airstrip and the heart of Gorongosa. Plan the rest of your Mozambique itinerary from there on the following schedule.
LAM flights to Beira and Gorongosa
Direct flights on a Wednesday, Friday and Sunday. Departs Johannesburg at 10:35 arrives Beira at 12:15
Beira to Johannesburg direct flights on a Wednesday, Friday and Sunday. Departs Beira at 08:15 arrives Johannesburg at 09:55
SA Airlink flights to Beira from Johannesburg AIRLINK (4Z214/5)
Johannesburg to Beira with direct flights on a Monday, Tuesday, Thursday, Saturday and Sunday. 
Depart 11:05 O.R. Tambo International (JNB) and arrive 12:45 Beira (BEW)
Beira to Johannesburg with direct flights on a Monday, Tuesday, Thursday, Saturday and Sunday.
Depart 13:10 Beira (BEW) and arrive 15:10 O.R. Tambo International (JNB)
The main gate into Gorongosa National Park is about three hours by road from Beira, so road transfers are cheap and possible if you are on a budget. Mozambique Travel organises air and road transfers to and from Gorongosa and Beira as part of your Mozambique holiday and itinerary.
Self-drive to Gorongosa National Park
Cross into Mozambique from the Lebombo Border and drive 80 km to Maputo on a good tar road. In Maputo, take the EN2 toward the EN1 then drive to the park on the EN1 highway. Or drive via the EN6 highway from Beira, which intersects the EN1 highway at Inchope. Both are tar roads. The 40 km of EN1 from Inchope to the turn-off to the park is also good tar. From there it's another 11 km east on a graded dirt road to the park gate. The 18-km dirt road from the gate to Chitengo is drivable in a two-wheel drive vehicle with good clearance. During the rainy season (November–April) the road is only passable using a four-wheel drive vehicle, and in particular heavy rains may not be passable.
When is the Best Time to Visit Gorongosa National Park?
The best time to visit Gorongosa National Park is in the dry season, April to October because in the wet season, November to March, the park closes and the roads are impassable. Gorongosa is beautiful at all times of the year and there is something for everyone during every month it is open. The months of May to June are warm, the landscapes are green and rain is scarce. During July and August, the vegetation turns golden and pans start to dry out, the air is cooler and game viewing is at its best as animals gather at waterholes. 
How to Organize a Safari to Gorongosa Mozambique
It takes time and patience to organise a safari to anywhere in Africa and Mozambique Travel offers an easier way to do it. We believe that Gorongosa is THE ultimate safari holiday you want to book in East Africa. We can tailor-make your special safari deal to the lodge and camps deep in the real bushveld of Africa.
All you have to do is read about Gorongosa here, choose your ideal accommodation and preferred special package and then you contact one of our knowledgeable consultants to do the rest for you. If you are a SADC resident, our new 5-night safari package deal at Wild Camp will give you great value for you and your family. This SADC special includes a light aircraft transfer from Beira, delicious food and some drinks, and 2 thrilling safari activities per day! This is how you organise a safari to Gorongosa Mozambique. We also feature a luxury 5-night fully-inclusive rate to Gorongosa with superb game viewing and exceptional outdoor activities at Muzimu Lodge and Safari Camp. Gorongosa wildlife safaris are trending in 2024 so view our top beach-bush combo tours and plan one dream safari beach holiday to Mozambique!
Is it Safe to Travel to Gorongosa National Park?
Yes, it is safe to travel to Gorongosa National Park. Historically, there have been political upheavals in the region, but this is a thing of the past. Please check with your travel agent and embassies before you go to make sure it is safe to do so. Safety within the park is never an issue as highly trained game rangers take you out in open 4×4 vehicles and the anti-poaching team is constantly patrolling the boundaries for any activities affecting the wildlife.
What Wildlife Can I Expect to See in Gorongosa Mozambique?
Gorongosa National Park is literally teeming with wild animals. Visitors can therefore expect to see a diverse range of mammals, reptiles, birds, insects, rodents and more. The different landscapes offer safe habitats for wildlife – from the open plains and floodplains and dry sandy forests to the wetlands, rivers and pans and then also to the elevated lush forests of the plateau of Mount Gorongosa. 
In the first aerial survey in the late 1960s, ecologist Kenneth Tinley and his team counted about 200 lions, 2,200 elephants, 14,000 buffaloes, 5,500 wildebeest, 3,000 zebras, 3,500 waterbucks, 2,000 impala, 3,500 hippos, and herds of eland, sable and hartebeest numbering more than 500. Then the civil war began and ended in 1992, causing a devastating 90% reduction in all of this game!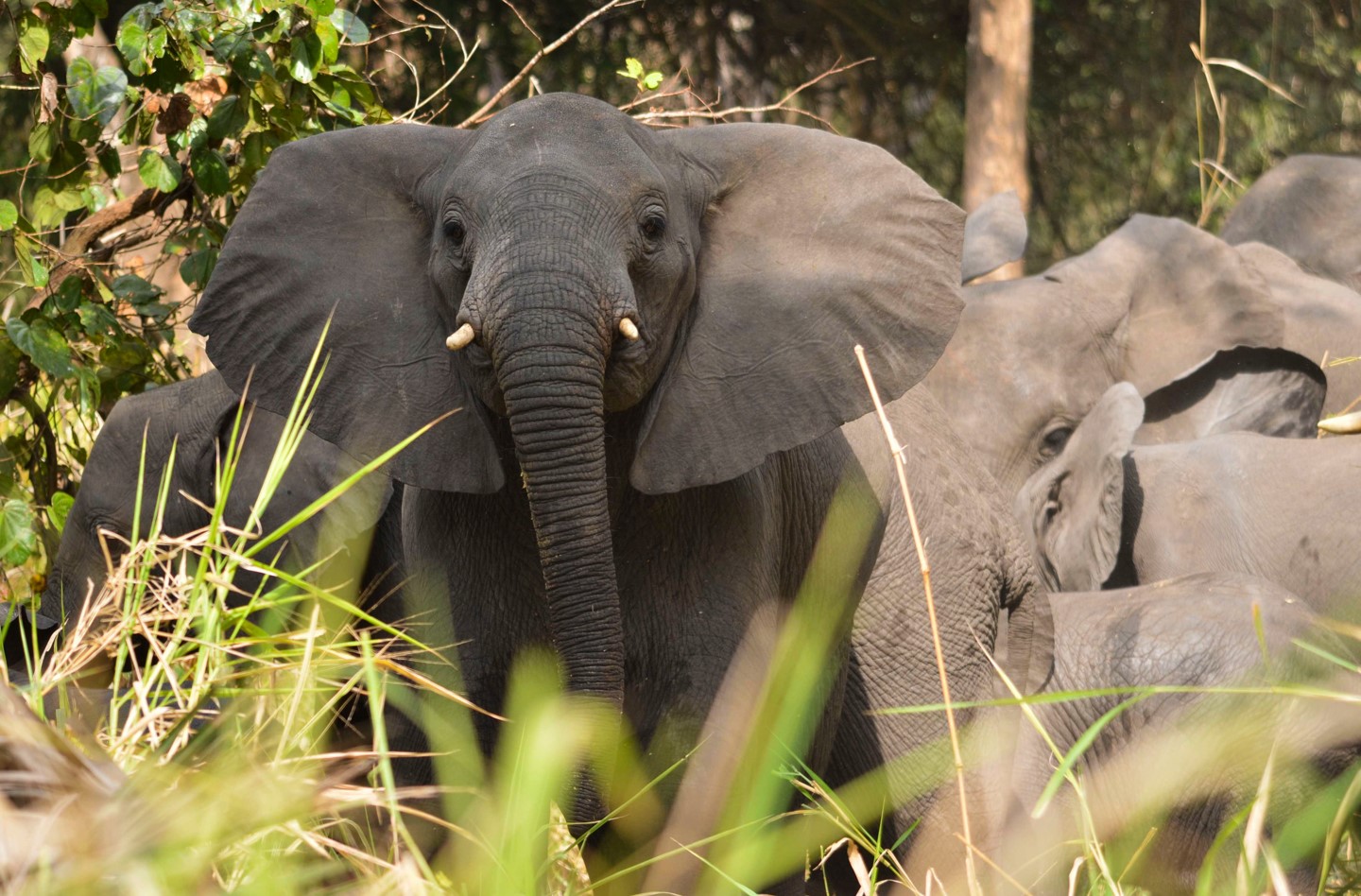 Today, the Gorongosa Restoration Project has changed that and visitors can see large herds of Waterbuck, Impala, Oribi, Kudu, Hartebeest, Reedbuck, and Nyala. Carnivores include lions, cheetahs, wild dogs, leopards, and smaller wild cats. Also look out for elephant, buffalo, hippo, crocodile, zebra, sable, bushbuck, warthog, bush pig, serval cat, civet, genet, chacma baboon, and vervet monkey. Birders will revel in the nearly 400 species while rare endemic creatures live on Mount Gorongosa. Make sure to hike this mountain habitat to experience something uniquely beautiful. 
What Safari Accommodation is Available in Gorongosa?
Gorongosa National Park has taken the safari world by surprise and is competing with the very best safari outfits and destinations in East Africa with its high-class range of accommodations. Aspirant nature lovers can choose to stay in the rustic chic Wild Camp and focus on authentic walking trails with highly trained game rangers. Or they can stay for a few nights in the luxury Mizumu Tented Camp, a brand-new remote bush lodge comprising 6 raised luxury canvas tents with private timber decks. 
The solid Montebello Safari Lodge offers a restaurant and swimming pool and is usually a vibrant meeting place for scientists and staff based in Gorongosa. This choice of safari accommodation at Gorongosa suits all travellers who want to be at peace with the wilderness yet still have the luxury of returning to comfortable facilities every day after long game-viewing outings. The Chitengo Campsite suits guests who want to rough it a bit with their own tents around the swimming pool and self-cater in the great outdoors.
Wild Camp Gorongosa
Wild Camp is all about the wilderness and outdoor activities in nature. It's for wilderness enthusiasts who want to experience the spirit of nature while staying in magical tents under the trees. You are camping, yes, but you are glamping in comfort with high-quality amenities and off-the-grid solar energy for lights and hot water. Share stories around ambient evening campfires, then dine under the stars – mouth-watering meals prepared by a talented chef. Delightful intimate and authentic wildlife safari activities from game drives and bush walks to canoeing, boating and mountain expeditions.
Chitengo Safari Camp Gorongosa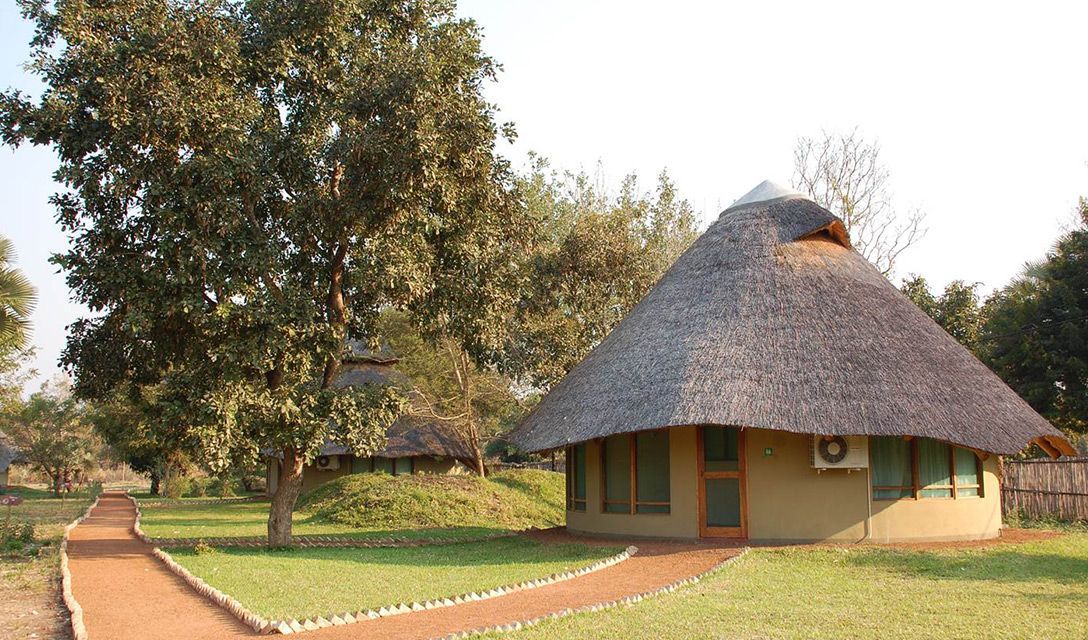 Situated in Chitengo, Montebelo Gorongosa Lodge & Safari features comfortable and attractive accommodation in a garden with a large swimming pool. Some of the 30 large bungalows feature satellite TV, a fully equipped kitchenette with a fridge, and a private bathroom with a shower and free toiletries. Enjoy the Montebelo Gorongosa Lodge & Safari African, Mediterranean and Portuguese cuisine, as well as vegetarian, halaal and vegan dishes.  A children's playground and open lounge terrace add to the glamour of staying in Gorongosa. Chitengo campsite is beautifully equipped with hot showers, an outdoor cooking area and a comfy gathering space. Warthogs on the lawns, Gorongosa scientists at the bar, what could be more entertaining? 
Muzimu Lodge Gorongosa
A sensational camp designed for an intimate holiday in a world-class wildlife area, Muzimu Luxury Tented Camp is that privileged venue for exceptional personalised activities led by professional guides – especially walking trails. The perfect setting, charming service, and mouth-watering menu in a seasonal lodge only accessible from mid-March through to December. Disguised in the curve of the Mussicadzi River that finally leads to Lake Urema down in Africa's Rift Valley, the remote Muziumu bush lodge comprises six raised luxury canvas tents with private timber decks, king-size beds, ensuite bathrooms, tea and coffee stations and fans – plus tons of serenity and spiritual renewal.  
Booking a Holiday Package to Ilha de Mozambique and Gorongosa
A wild conservation safari holiday in Mozambique combines well with an inspiring cultural and historical tour of an island off the mainland. From the vast untouched landscapes of Gorongosa National Park to the small developed Ilha de Mozambique off the north coast, visitors can experience the real heartbeat of a warm nation. Stroll around Stone Town on this UNESCO World Heritage Site coral island just 3 km long and connected to the mainland by a long bridge. Venture into ancient Makuti Town, part of historical Stone Town, where people live below sea level because so much rock was removed to build Stone Town.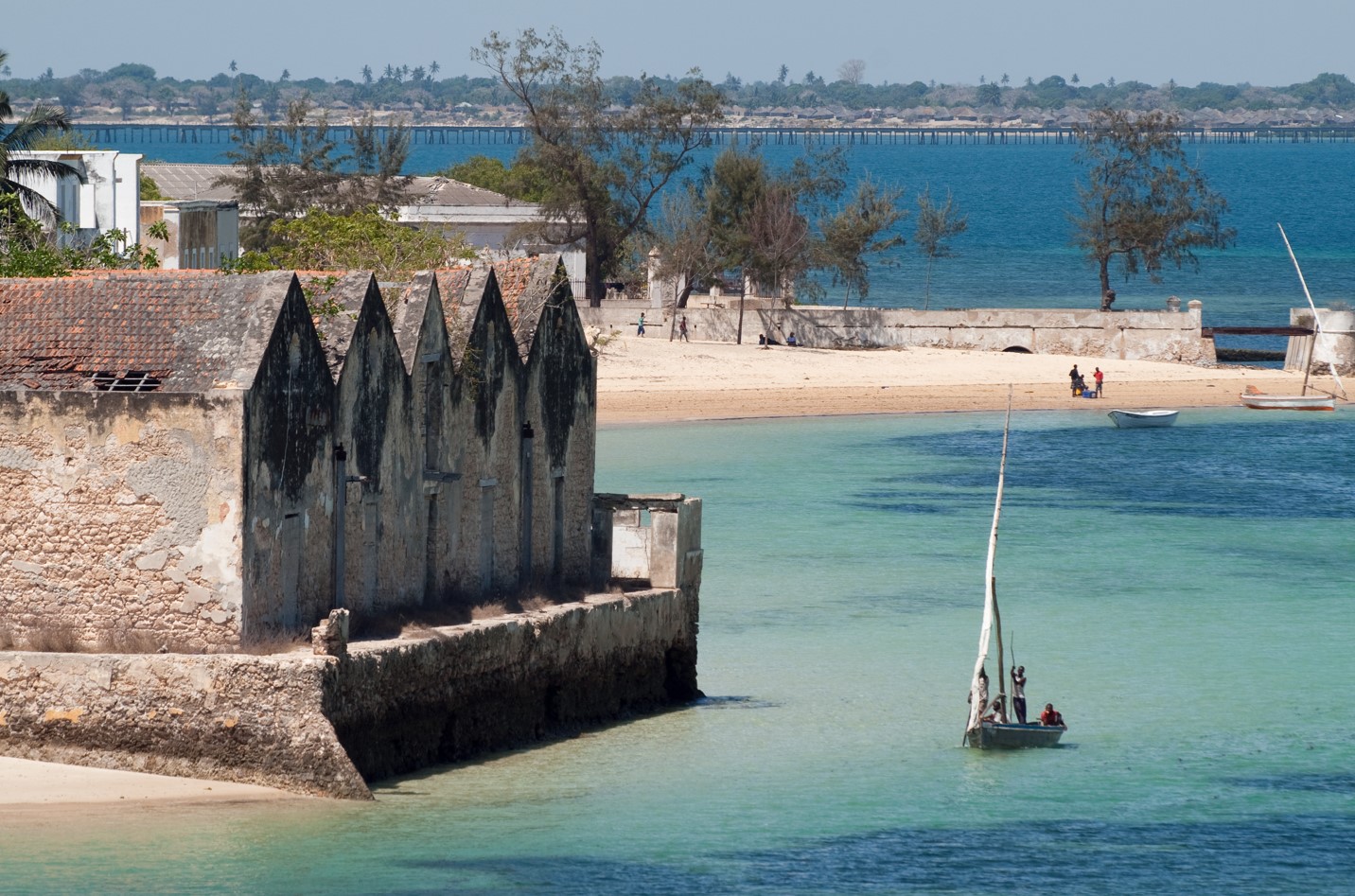 How different this is from the pristine wetlands, savannas and mountain rivers of Gorongosa National Park, brimming with rare flora and fauna. Herds of antelope, buffalo, and elephants will leave you spellbound and a leisurely canoe tour through the Govuro River wetlands takes you through the Govuro Spring River layered with African water lilies, and flush with tropical birds and small aquatic animals. The sensational range of species includes wild dogs, the Big 5, hundreds of zebras and antelope, hippos, crocs, pangolins, chameleons, crabs and unusual birds. It's a park where sustainable tourism principles guide the participation of all locals, scientists, media, educationists and conservationists to save natural resources in the long term. See our amazing safari package here.
View Ilha & Gorongosa Package here
Featured Packages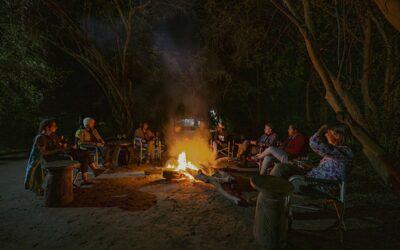 Mozambique safari to Wild Camp Gorongosa
A spectacular five-night package into the wilds of Gorongosa National Park with this well-priced Mozambique safari deal in the authentic Wild Camp. Walking trails are the focus of this glamping safari. Includes return light air transfers and two safari activities daily.
5 nights from
$2,850
Per person sharing