Ilha de Mozambique
If you have never been to Ilha de Mozambique, then now is the time to read this guide – book a Mozambique special package that will include a visit to this small island which today still bustles with street markets and offers delicious food. Visitors love the long white beaches, excellent snorkelling and diving opportunities in the nearby Indian Ocean and great accommodation.
Fort São Sebastião
A visit to Stone Town (Fort São Sebastião) is captivating as the town is still filled with ancient fortifications and interesting architecture. Ilha de Mozambique was initially the capital of Mozambique for nearly 400 years before the Portuguese moved it to Lourenco Marques (now Maputo). Today, this UNESCO World Heritage Site is a museum of cultural wonders and natural sites. There is loads of amazing accommodation on Ilha de Mozambique to chose from. Get in touch and let us know your budget and we will suggest some great hotels and lodges to chose from on Mozambique Island.
Getting to Ilha de Mozambique
Getting to Ilha de Mozambique is not hard to do. The island is close to the Mozambique mainland at Nacala. It is easier if you fly into Nampula and travel via road to 'Mozambique Island', taking the picturesque three-kilometre bridge that connects it to the main coastline.
Flights to Nampula go via Maputo from Johannesburg and Mozambique's national LAM airlines use this airstrip regularly.
For adventurous visitors who like to self-drive, it will take you up to three hours to drive from Nampula or Nacala to Ilha de Mozambique – local minibus taxis are another option. Contact one of our consultants to tailor make your trip to the island.
When to go to Ilha:
Most of the time, Mozambique Island is warm, the sand clean and white, the sea clear and blue – a diver's paradise. It is best to visit this region between May and November when the weather is drier and cooler. The early wet season from November to January is also fine but remember that the beaches will be filled with South Africans on their December holidays and the humidity is high.
Visa requirements:
While South Africans do not require a tourist visa to Mozambique, other visitors can either get theirs from the Mozambican embassy and consulate, or on arrival at the border post.
What to take:
Remember to take waterproof bags for boat transfers and water sports and keep bags light. Beach gear, flat shoes, cool clothing and snorkelling gear, some basic medical supplies plus your malaria medication, just in case. Camera, hats, sun cream, rain coat and sunglasses. That's it!
Malaria in Mozambique
There is malaria in Mozambique so take anti-malaria medication and use plenty of insect repellents.

Do you like what you see?
We are here to make it happen!
You just can't wait to plan that holiday…can you?
Enquire with one of our travel specialists now, and we will get back to you shortly.
HOLIDAY PLANNING ADVICE HERE
Featured Packages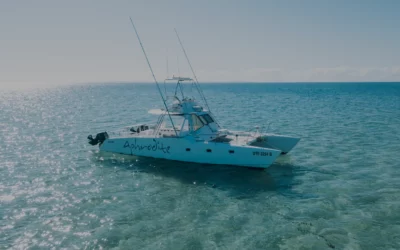 Santorini Mozambique Free Night Holiday Deal
Villa Santorini Mozambique has fantastic free night offers for 2023. Stay 4 nights and Pay 3, Stay 5 and only Pay 4. Luxury accommodation in a private and secluded location on the beach of Vilanculos. Book with us for the best deals to Santorini.
5 nights from
$2,485
Per person sharing
Enquiry Form
"*" indicates required fields