This is a great little guide for your questions answered on Maputo.
Getting to Maputo:
The Maputo International Airport is busy with flights daily from South African and abroad – once you have landed, you will need to get a taxi to the city, only three kilometers away. You can bargain with the taxi drivers and you can ask them to find you a hotel if you have not yet booked one – the airport is old, small and very lacking in the way of tourist information! Your taxi driver can drive you around to look at a few hotels before you decide which one is for you.
The train trip from South Africa, Johannesburg, is another travel option, and fun at that! The Shongololo Express comes from South Africa and promises comfort and relaxation through stunning countryside. You change trains just over the border onto the Mozambican CFM rail company and enjoy a new experience.
Some people prefer to travel via Swaziland, exploring that small country too, and passing through the Lomahashaa / Namaasha border posts to Maputo which are much quieter and easier. Click here to ask one of our experienced consultants more about your trip.
Visas:
Everyone needs a passport and a visa to get into Maputo – except South Africans, Zambians and Swaziland and Botswana nationals. You can get a 'visa on arrival' now at border posts but be prepared to wait at least an hour or two. If you are traveling by bus be careful because the bus will leave you behind if you get stuck in a queue. Have your photographs and money ready!
Transport:
Once in Maputo you can walk to most places but using the chapas or minibus taxis is an experience not to be missed. These vibrant transport vehicles seem to own the road, sometimes causing accidents, people leaning out of the windows trying to get customers.
Money:
Maputo has ATMs and Visa cards are accepted at most places and for withdrawal. You can use US Dollars and South African Rands too.
Weather:
It is always warm in Maputo. Explore Maputo Bay and take the ferry to Catembe. Inhaca Island is a boat ride away and the city holds plenty to do, filling several days with interesting activities.  More info on Maputo Mozambique here!
Featured Packages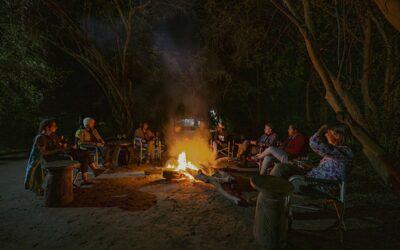 Mozambique safari to Wild Camp Gorongosa
A spectacular five-night package into the wilds of Gorongosa National Park with this well-priced Mozambique safari deal in the authentic Wild Camp. Walking trails are the focus of this glamping safari. Includes return light air transfers and two safari activities daily.
5 nights from
$2,850
Per person sharing