Ponto do Ouro is a quaint little town set deep in the south of Mozambique. This town offers lovely beaches, markets, plenty of watersports, restaurants and pubs and the pleasant weather makes for the great outdoors. This 'Point of Gold' also afford visitors opportunities to swim with the dolphins. Read this guide to Ponta and have your questions answered about travelling to this region.
Getting to Ponto do Ouro
Ponto do Ouro can be reached from the South African border at Kosi Bay, 10km away and the most common route to use, or from Maputo, 120km north.4×4 vehicle is required to travel this sand road and most visitors rely on their accommodation representatives to fetch them at the border.
Everyone needs a passport and a visa to enter Mozambique except for South Africans and citizens of Botswana, Zambia and Swaziland. Getting there on public transport from Maputo tests your patience to say the least!  You first get a ferry to Catembe then hop on a Mozambique chapas or taxi that will take you along the sandy road to Ponto do Ouro in about 4 hours – with numerous stops to fix something broken or because you are stuck in the sand!
This trip takes time but the pecks of passing by the Maputo Elephant Reserve where camp sites are available are just worth the trouble. can take a private operator, a lot more expensive, to save you the trouble. Otherwise you can take a mountain bike along the 30km of sand, pushing for most of the way! Contact one of our consultants to help you with your travel plans and accommodation.
Various 'need to knows' about Ponto do Ouro
When you get to Ponto do Ouro,book into a range of accommodation venues – from a motel, private guest houses,villas, backpackers on the beach and camp sites. The quaint little town offers restaurants, pubs and a local market selling fresh foods. There is no pharmacist, no doctor and no ATM and so you need to remember to draw cash to take with you and to pack some basic medical supplies – just in case. It is best to bring provisions from South Africa including long life milk but you can purchase bread and fresh fruit and vegetables in the village.
Weather and activities:
The weather sub-tropical, and always warm and calm with most rain falling between December and March. It can be very humid in summer, and so many travellers arrive in winter. Temperatures at sea can reach 28 degrees C in summer and 21 in winter! You can spend most of your holiday swimming and diving with the dolphins is the main highlight of Ponto do Ouro.
People come here to dive, snorkel, and watch the whales, snorkel. Horse riding on the beaches and hiking are thrilling and so is birding and exploring the wetlands inland.
Starting a Mozambique holiday in Ponto do Ouro will set the scene for a superb time further north.
Featured Packages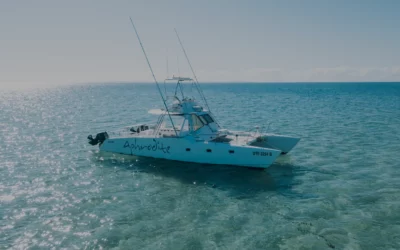 Santorini Mozambique Free Night Holiday Deal 2023
Stay for 5 nights in one of our top-selling Mozambique beach destinations in Vilanculos and only pay for 4 with plenty of extras this 2023. Escape on holiday to Villa Santorini on a free night special holiday deal. Includes airport transfers, all meals and drinks.
5 nights from
$2,485
Per person sharing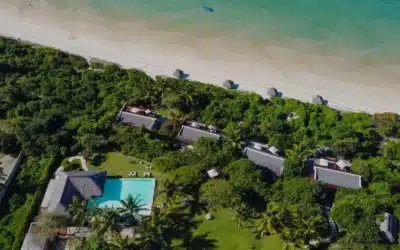 Bahia Mar SADC Family Special
Special treatment for South African families on this inspiring 5-night Mozambique beach holiday to the luxury Bahia Mar Club in Vilanculos. Stay in a spacious family unit on the beach. Kids stay free when you fly in from South Africa to Mozambique on this excellent family rate.
Enquiry Form
"*" indicates required fields