Best of Both Worlds: Vilanculos Beach Lodge Accommodation and Activities
Visit the best of both worlds on an incredible holiday getaway in Mozambique where kite surfers dance and lazy dhow sailing boats cruise on indigo waters. Visit the best resort accommodation at Vilanculos Beach Lodge, ideally located as the gateway to the six pristine islands that make up the Bazaruto Archipelago.
Book the ultimate coastal holiday on your trip to Africa in 2022 when you land at Vilanculos International Airport and drive to Vilanculos Beach Lodge right on the warm Indian Ocean. This is the perfect place from which to jump on a boat and explore the exquisite islands floating in the marine national park that is the Bazaruto Archipelago. 
Notice the resort accommodation in its gorgeous tropical setting when you arrive – attractive thatched bungalows scatter graciously through the trees, and rolling green gardens lead to the sublime infinity pool. Chill out on the massive sunny deck, grab a beer at one of the 2 beach bars and tantalise your tastebuds at a high-class restaurant for fine seafood dining. 
Feel like an old friend when the warm, vivacious owners and their hands-on staff greet you in the warm summer sun, offering fun, easy solutions for your every holiday and relaxation need. Vilanculos Beach Lodge offers the best of both worlds,  made to please conference delegates, honeymoon couples, families and groups of friends. 
Settle into one of 22 bungalows carefully built from traditional woods and thatch, blending into the natural environment in a bid to immerse visitors in nature. Extraordinary sea views over the islands are therapy for tired guests who have chosen this special Vilanculos beach lodge as their ultimate resort accommodation in Mozambique. 
Vilanculos Town for Adventurous Night Life, Seafood and Culture
Spend a few nights exploring the town and digging into Mozambican culture, tasting traditional foods and dancing the night way. While nobody would describe Vilanculos as a bustling metropolis, some 24 000 people live here creating a friendly tropical vibe. Tourists love the bars and restaurants for a cold beer or a seafood chow down and an array of water sports keeps everyone active in the bay. 
Check out the quirky blend between old and new in this east African coastal town, with the occasional relic from the civil war offsetting the freshly painted shops and restaurants. Try a bit of kite surfing here and a bit of stand-up paddle boarding there, the bay is that glassy and inviting.
Activities at Vilanculos Beach Lodge Fishing, Diving, Boating, Canoeing 
The activity centre at Vilanculos Beach Lodge is your go-to entertainment depo, open all day for you to participate in sea kayaking, kite surfing, stand up paddle boarding, racket ball, swing ball, volleyball, beach soccer, ping pong and drumming sessions! 
The lavish boats and super-fast jet skis are waiting for your arrival – see the islands on La Dolce Vita or Mothassane cruise boats with an inclusive rate for snorkelling in Mozambique, lunch, skippers and guides. Book a boat cruise into the spectacular Mozambique Bazaruto Archipelago with fellow guests for cocktails and photograph sessions to explore the large Bazaruro and Benguerra Islands and the smaller Santa Carolina, Banque and Magaruque isles.
Make sure you go snorkelling in famous reefs like Two Mile Reef and hook a huge game fish far out in the deep peacock blue ocean. Maybe you will be lucky to find endangered turtles, dolphins and even breeding whales. The rare dugong grazes on the ocean beds so keep an eye out for these gentle giants while you enjoy hours of sunshine and salty water. Diving is out of this world, into reefs so untouched and colourful you have to pinch yourself to wake up. 
A canoe trip at dawn into untouched wetlands to see the birds and flowering lilies makes your day come alive, followed by a session of yoga in the garden. Venture into the Vilanculos Beach Lodge spa for a massage or skin treatment then order a healthy tropical fruit breakfast to enjoy beside the sparkling rim flow pool. 
Horse rides take you into pristine mangroves and grassland areas where no one else goes and only your footprints remain. Horses love the water so be prepared to swim in a wetland or in the shore break! Learn more about the islands' biodiversity and how you can contribute to the conservation of people and planet in the Bazaruto Archipelago sustainable tourism initiatives.
Vilanculos Lodge on the beach wants all guests to have fun, feel special and be pampered on that once in a lifetime holiday in Mozambique. If you travel from South Africa, look out for special deals on Rand package rates and remember that your journey into Africa is tailor made for your needs – bring the family or come on a romantic interlude for two, the choice is yours. Business delegates have the time of their lives at this hotel where high tech conference facilities cater for all meetings. Exceptional meeting rooms offer gorgeous views over the lush gardens and azure bay, plus mouth-watering foods and drinks for all delegates. Conference packages suit all sized groups and corporate requirements. 
We at Mozambique Travel love this beach destination Vilanculos and our package deals are the best in town. This is the new Mozambique – elegance, high tech facilities, world class service in a flawless lodge beautifully constructed with respect for the richness of its natural surroundings. 
For the best of both worlds, a retreat in nature and an adventure into a vibey water sports arena, choose Vilanculos Beach Lodge in southern Mozambique. Your holiday awaits you so book your special packages here today!
Featured Packages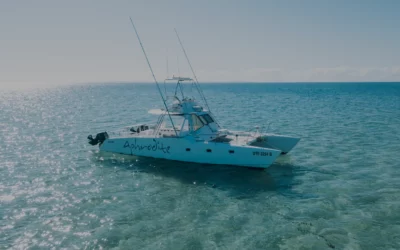 Santorini Mozambique Free Night Holiday Deal 2023
Stay for 5 nights in one of our top-selling Mozambique beach destinations in Vilanculos and only pay for 4 with plenty of extras this 2023. Escape on holiday to Villa Santorini on a free night special holiday deal. Includes airport transfers, all meals and drinks.
5 nights from
$2,485
Per person sharing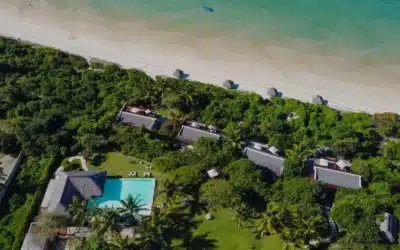 Bahia Mar SADC Family Special
Special treatment for South African families on this inspiring 5-night Mozambique beach holiday to the luxury Bahia Mar Club in Vilanculos. Stay in a spacious family unit on the beach. Kids stay free when you fly in from South Africa to Mozambique on this excellent family rate.
Enquiry Form
"*" indicates required fields