Visa Policy for Tourists Travelling to Mozambique 2023
New visa regulations and updated visa policy tips for travellers to Mozambique make your holiday plans easier. This is great news for tourism and business travellers as Mozambique is one of the most beautiful destinations in Africa. We love Mozambique for its world-class island holidays, beach vacations, safaris into remote national parks and tons of history and culture. 
Hot off the Press! Visa Waiver for certain Countries Visiting Mozambique as of 1 May 2023
Nationals of 29 countries are now exempt from the requirement to present a visa when travelling to Mozambique for tourism or business reasons. This means that these 29 countries also do NOT need to register on the internet 48 hours before boarding their flights to Mozambique (which was expected in March 2023). 
If these countries want to enter Mozambique, they simply travel there without any necessary earlier registration BUT when they arrive at the Mozambique border, they are expected to:
Pay a nominal fee of 650 meticais, equating to 9.20 Euros, 8 British Pounds or 10 USD. 

Submit three documents as usual: a passport valid for 6 months + a round-trip flight ticket if travelling by air + proof of the place of accommodation in Mozambique.
The 29 countries exempt from visas into Mozambique are:
Portugal, Germany, Saudi Arabia, Belgium, Canada, China, South Korea, Ivory Coast, Denmark, United Arab Emirates, Spain, United States of America, Finland, France, Ghana, Indonesia, Ireland, Israel, Italy, Japan, Norway, Netherlands, United Kingdom, Russia, Senegal, Singapore, Sweden, Switzerland and Ukraine.
This new visa waiver as of 1 May 2023 applies to visitors with regular passports and allows numerous entries into Mozambique for a period of stay of 30 days, starting from the date of the first entry. These nationals may stay in Mozambique for an additional 30 days with adequate justification.
Visa Waiver for 14 SADC Countries Visiting Mozambique as of 1 May 2023
These 14 countries in the South African Development Community (SADC) region can enter Mozambique WITHOUT a VISA for up to 3 months/90 days:
Angola, Botswana, Cabo Verde, Eswatini, Kenya, Lesotho, Malawi, Mauritius, Namibia, Seychelles, South Africa, Tanzania, Zambia, and Zimbabwe. 
The Mozambique e-Visa Online Platform Launched in December 2022
We are very excited to announce the launch of the new e-Visa Online Platform and some changes to the number of days permitted to each traveller to Mozambique. The Mozambique e-Visa Online Platform saves all travellers to the country time, money and hassle. Get your pre-approved visa at the click of a button for tourism and business travel before you set off on that dream beach holiday. All you have to do is follow these steps:
Mozambique e-Visa Application Process:
Complete the online application

here

.

Upload various digital copies of your passport, air ticket, and proof of accommodation.

Confirm payment.

Wait 5 working days for confirmation of pre-approval via email and a barcode to present to immigration authorities at the Mozambique border.

Print the e-Visa and barcode received via email for your trip.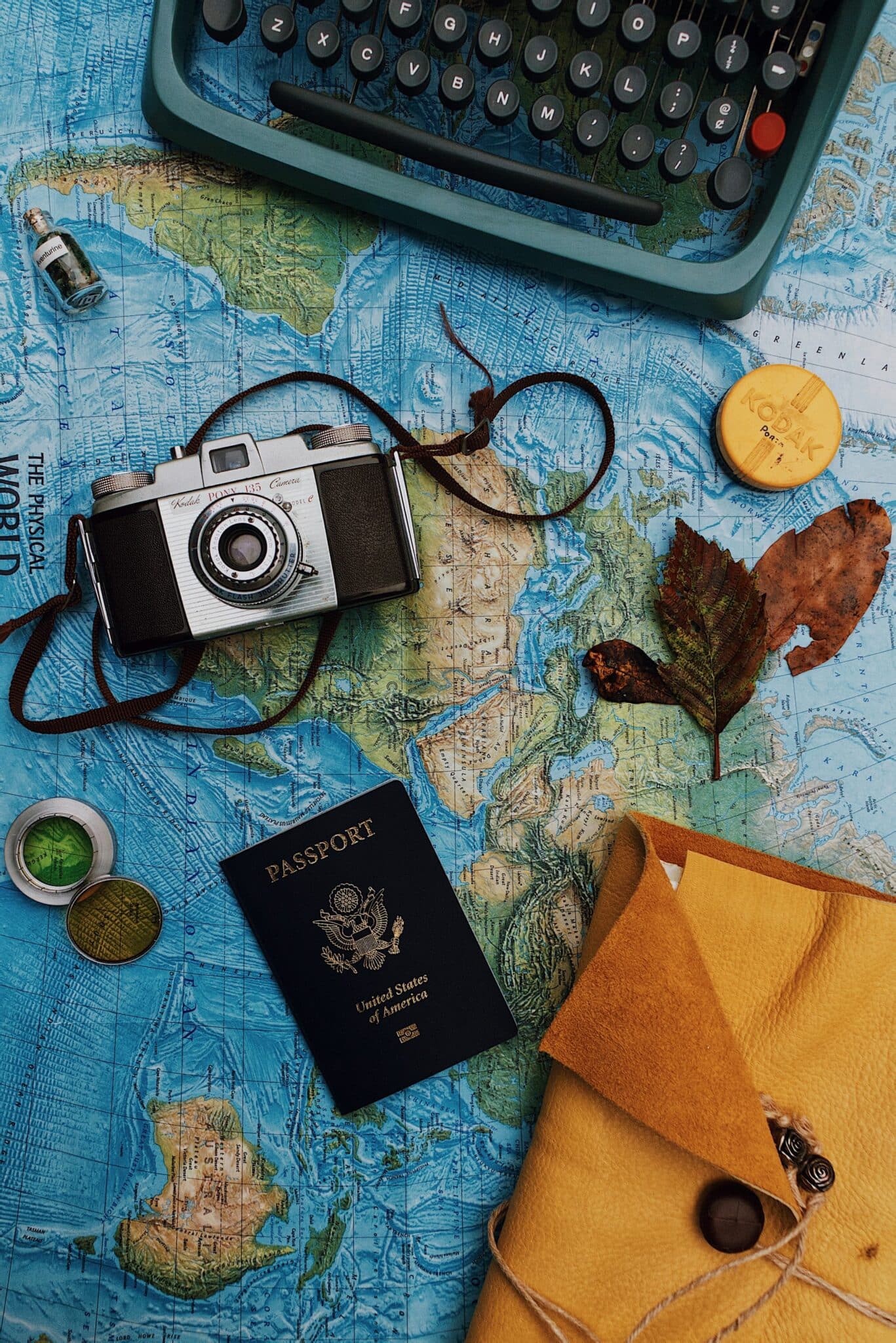 Update: Mozambique Tourist Visa Policy Summary
Please read this important summary of how to gain entry to Mozambique. There are now 3 ways to get a visa entry to Mozambique:
E-Visa: apply online, pay a small fee and get your visa sent to you which you then print out. Gather the barcode and supporting documentation.

Physical visa before you travel: visit the Mozambican embassy in your country weeks before you travel to get a physical visa for your passport.

Physical visa on entry into Mozambique: stand in queues at the border posts or airports to get your visa in your passport.
More days in Mozambique: the reformed Visa system for Mozambique now allows every traveller 90 days in the country, not the 30 days total as previously permitted. The simple tourist visa has been converted into an all-in-one tourism and business visa. 
Visa Costs on Arrival to Mozambique
Visas purchased on arrival cost US$50 and are available at all the border posts listed below:
The airports of Maputo, Vilanculos, Pemba, Nacala, Beira, Tete and Inhambane

Ressano Garcia Border, Giriyondo Border, Ponta do Ouro Border (South Africa)

Namaacha Border, Goba Border (Swaziland)

Chimefusa Border (Zambia)

Mandimba Border, Zobue Border, Milenge Border (Malawi)

Chicualacuala Border, Machipanda Border, Nyampanda Border (Zimbabwe)
International travellers may still prefer to get visas in advance in their home countries at the same tariffs and relevant rate of exchange.
All immigration posts are now able to issue biometric visas immediately upon arrival.  The good news is that Maputo Airport in Mozambique recently began accepting credit card payments for visas.
Check Your Passport Expiry Date!
Check your passport expiry date before travelling to Mozambique. Some international visitors have been denied visas on arrival if their passports have not had 6 months of validity remaining.  It is very important to check this expiry date when you start planning your trip and your dates of travel. Planning your dream holiday to Mozambique should be done thoroughly and check all the boxes. Make your visa application part of your tailor-made package to a beach destination of your choice.
Check Your Passport Blank Pages!
Your current passport must be valid for 6 months minimum, from your date of entry into Mozambique. Your current passport must also contain a minimum of 3 blank pages (or more). These blank pages are to allow space for the visa as well as the stamps to the passport pages to allow you to travel cross border, in and out of Mozambique.
Travelling with Minors (Under 18 Years of Age)
If both parents travel with a child under 18, no additional documentation will be required for visas on arrival. When only one parent or a legal guardian, or another adult, travels with a minor, he or she may be required by an immigration officer to establish the adult's relationship with the child. In this case, documentation and a letter of consent will be requested. The consent letter will no longer need to be in the form of an affidavit.
In cases where the documentation is requested and not at hand, the adult travelling with the minor will be given the opportunity to produce the documents after arrival. So, this huge barrier for family travel to Southern Africa is now a thing of the past.
Covid Policy of Mozambique
Q: Can I enter Mozambique if I am vaccinated?
A: You can enter Mozambique if you are fully vaccinated. You are considered fully vaccinated if you have received both doses of double-dose vaccination at least 14 days before entering Mozambique.
Children under the age of 11 are exempt from vaccination demands.
Q: Can I enter Mozambique if I am unvaccinated?
A: You can enter Mozambique if you are unvaccinated.   Simply produce a PCR negative test taken no more than 72 hours before arrival in Mozambique. 
In summary, if you have had your vaccine or Covid test you can pack your bags for that holiday in Mozambique without any red tape or issues. It's time to head to the islands, beaches and game reserves of Mozambique now. Get in touch today while we still have accommodation available. We promote the best holidays in Mozambique and we have hot deals ready for you!
Featured Packages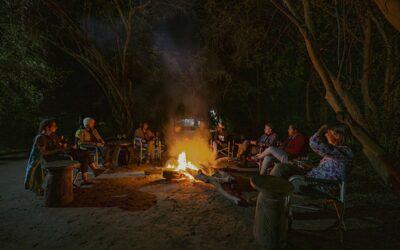 Mozambique safari to Wild Camp Gorongosa
A spectacular five-night package into the wilds of Gorongosa National Park with this well-priced Mozambique safari deal in the authentic Wild Camp. Walking trails are the focus of this glamping safari. Includes return light air transfers and two safari activities daily.
5 nights from
$2,850
Per person sharing