Here's something exciting you might want to do while on your honeymoon holiday in Mozambique – a wonderful dhow safari. Dhows are a traditional boat from Arabia, one of the oldest ways of traversing the East African coast… and now you can experience this for yourself if you charter a sail boat for an afternoon.
If you want to explore the local area but with a difference, this seafaring safari is definitely the way to go. The crystal clear waters to be found in the Quirimbas Mozambique are second to none and you'll be amazed at the sheer amount of marine life to be spotted. There's no better way to discover the many beautiful beaches of this part of the world either, as well as the remote and uninhabited islands that really help cement the idea of Mozambique as the perfect paradise to visit for honeymooners.
Don't think that it'll just be sightseeing that you'll get up to on these dhow safaris either. If you're of a more active persuasion, your tastes will be more than catered for as you'll be able to do lots of island-hopping, fishing, scuba diving, snorkelling, swimming with dolphins… the list is basically endless so don't think you'll ever be bored!
The option is there to charter a boat for a few days, which might be quite fun, but if you want to see and do as much as possible while in the region, we'd advise booking a stay in a Mozambique resort and then taking a boat out for one day of your trip. This means you'll be able to enjoy a wide range of other activities and really get to know this beautiful part of the world.
Get hold of our travel office and speak to one of our experts.

Do you like what you see?
We are here to make it happen!
You just can't wait to plan that holiday…can you?
Enquire with one of our travel specialists now, and we will get back to you shortly.
HOLIDAY PLANNING ADVICE HERE
Featured Packages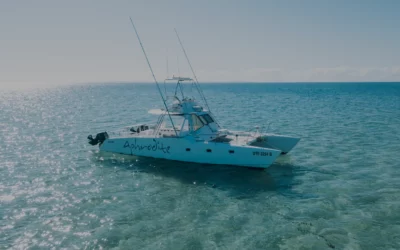 Santorini Mozambique Free Night Holiday Deal
Villa Santorini Mozambique has fantastic free night offers for 2023. Stay 4 nights and Pay 3, Stay 5 and only Pay 4. Luxury accommodation in a private and secluded location on the beach of Vilanculos. Book with us for the best deals to Santorini.
5 nights from
$2,485
Per person sharing
Enquiry Form
"*" indicates required fields