Families can do so much together at romantic Machangulo Beach Lodge during the winter school holidays. It is not about where to travel in winter but rather it is about how to find your dream island-style destination tucked between gorgeous sand dunes, surrounded by lush vegetation. Discover a nature sanctuary right on the channel between Inhaca Island and the dunes of the Santa Maria Peninsula.
Exciting tropical weather
Kids will love the excitement of the estuary waters meeting the tides below Machangulo – stormy swells and energetic currents enhance the calm at the lodge. Which is why fishing expeditions and diving down beneath the waves are so popular. Your winter at home will no doubt be cold and miserable but in Mozambique, winters are a misnomer, a milder version of summer.
Bring your summer gear to Machangulo Beach Lodge and enjoy a real beach holiday in sea and sand. Staff will assist you to find something adventurous to do every day, even if it means setting up a beach picnic and just chilling on the sand. Machangulo Beach Lodge offers a world of activity for families with children.
Family privacy and fun
When you check in, your family villa immediately provides a retreat for families where privacy and flexibility make them work for everyone. Gather your children around the dinner table in the evenings then sit in the lounge and chat about your day. Chill in the swimming pool by day and sit on your personal deck at night with drinks and candles.
There is something for everyone at Machangulo Beach Lodge during winter when temperatures are still balmy and waters warm.  You may experience some lively tropical storms which adds to the excitement of being away in an ocean hotel. Go deep sea diving or fishing or vote for an island tour with a packed picnic. Children can snorkel right off the rocks and climb the huge sand dunes while mom and dad chill with their books.
Specials for South African families
Machangulo Beach Lodge offers a special for South African families. Come and enjoy long white beaches, true blue seas and ultimate calmness at Machangulo with their amazing offer.
Offers will include your return road and boat transfers between Maputo and the lodge, all meals and snacks, soft drinks, non-motorised activities, high-speed Wi-Fi internet service, laundry service, Mozambique 17% Sales Tax.
It is easy to travel to Mozambique in winter as summer lingers all year – temperatures are mild and warm and the ocean remains entirely swimmable. Join us at Machangulo Beach Lodge for the warmest winter you have ever experienced – Contact us to help pick your special package deal and we do the rest.
Featured Packages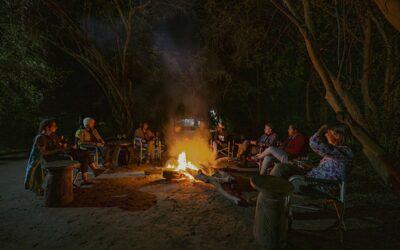 Mozambique safari to Wild Camp Gorongosa
A spectacular five-night package into the wilds of Gorongosa National Park with this well-priced Mozambique safari deal in the authentic Wild Camp. Walking trails are the focus of this glamping safari. Includes return light air transfers and two safari activities daily.
5 nights from
$2,850
Per person sharing