Five-Star Luxury Accommodation in White Pearl Chalets
View our special package deals for an awe-inspiring Mozambique holiday option south of Maputo near Ponto do Ouro. We rate the elegant accommodation at White Pearl Resorts as five-star luxury in a treasure chest of surprises that keep relaxation the centre of your vacation in paradise.
Find White Pearl, one of Mozambique's finest beach resorts, on the south coast at Ponta Mamoli, a destination where chic honeymoon accommodation is made for romantic couples. Families and friends will also love the lavish facilities and diverse array of astonishing outdoor activities.
White Pearl Resorts offers some of the most well-appointed and fashionable accommodation on the Mozambique coast. Beach Pool Suites and Pool Suites promise either immediate access to the white sands of the infinite beach or splendid views of the Indian Ocean where whales and dolphins often play.
Travel on new tarred roads from Kosi Bay or Maputo to this wild region of Mozambique. Get to Ponta do Ouro and Ponta Mamoli in a small aircraft or by 4×4 vehicle. The hotel arranges transfers per package deal chosen so that you can simply relax and enjoy the drive to the magical hotel in the lush dune forests and nature reserves.
Exclusive Pearl in the Oyster Accommodation at Ponta Mamoli
White Pearl Resort is super proud of their 22 lavish suites facing the peacock blue ocean, barely touching the surrounding vegetation in a bid to be eco-sensitive and architecturally innovative.  The chalets peep out from the lush forests, over the long white beaches of a wind free bay on Mozambique's Lagoon Coast. Erected on wooden stilts, the suites make the most of 180-degree views and remind the guest that conservation is vital in these beautiful landscapes.
The blue and white theme at the tastefully decorated White Pearl Resorts promotes relaxation in style. Guests will not want to leave their soft king size beds nor their sunny decks with private plunge pools! 
Settling into this exclusive accommodation means soaking up the sun and light in spacious rooms, so tastefully decorated with quality linens and fantastic facilities.  Opening out onto sugary sands, the six Beach Pool Suites feature deluxe heated plunge pools nestling in wooden decks with luxury loungers and awe-inspiring views.
Picture a stunning outside shower, a king size bed, air-conditioning, elegant en-suite bathroom, swish lounge with Wi-Fi and satellite TV, mini bar and coffee and tea station. A haven away from the rush of city life.
For those who would prefer to be higher up to make the most of some of the best views in Mozambique, book one of 16 Pool Suites established on wooden stilts with wooden decks nestling in the dunes in thick indigenous vegetation. Look over the whole Ponta Mamoli Bay and watch the dolphins diving. Plunge into the private splash pool as the sun sets and sip a cocktail with a loved one.
Sophistication graces each suite with air conditioning, delightful en suite bathrooms, outside showers, tasteful lounges with satellite TVs and Wi-Fi, king size beds and mini bars plus tea and coffee stations. Guests just never want to leave!
Book a special White Pearl Resorts family accommodation package and take part in various exciting Mozambique activities including horse rides along the beach, swimming with the dolphins and boat rides into the bay. 
We recommend the Rand special value package for South African residents who fly from Johannesburg into Maputo, then take the organised lodge transport by scenic 4×4. The tar road to Ponta do Ouro is so much easier to travel now and saves hours of driving. The last bit is sandy and fun to experience as you near the remote setting of a paradise in the dunes.
This full board deal saves South Africans Rands and makes so much sense: six nights' accommodation in a lavish pool suite with all meals including canapés and snacks plus soft drinks, teas, and coffees. This is a wow special package deal! Don't forget your private butler and free Wi-Fi, plus glorious beach activities in nature.
Honeymoon couples choose White Pearl Resorts thanks to its easy accessibility from Kosi Bay and Maputo on new tarred roads. Romance blossoms in a remote luxury pad where only the birds and the sea breezes are your constant companions. Take an ocean safari to swim with the dolphins or see the turtles laying eggs on the sand at full moon. This is what honeymoon holidays are made of – a paradise setting in an exclusive suite with an all-inclusive deal for the happy couple. The best part is that the bride gets a whopping 50% off her accommodation. 
Contact Mozambique Travel today for your special accommodation rate at White Pearl Resorts.
Featured Packages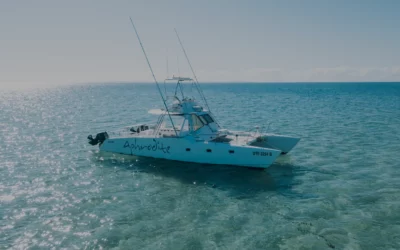 Santorini Mozambique Free Night Holiday Deal 2023
Stay for 5 nights in one of our top-selling Mozambique beach destinations in Vilanculos and only pay for 4 with plenty of extras this 2023. Escape on holiday to Villa Santorini on a free night special holiday deal. Includes airport transfers, all meals and drinks.
5 nights from
$2,485
Per person sharing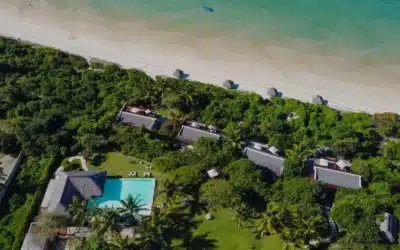 Bahia Mar SADC Family Special
Special treatment for South African families on this inspiring 5-night Mozambique beach holiday to the luxury Bahia Mar Club in Vilanculos. Stay in a spacious family unit on the beach. Kids stay free when you fly in from South Africa to Mozambique on this excellent family rate.
Enquiry Form
"*" indicates required fields