Dive with Dolphins off Ponta Mamoli Mozambique
Dive with the dolphins in Mozambique, an extraordinary experience and a once in a lifetime dream come true. An ocean safari is part of the fantastic activities and fun-filled days you get when you book your trip into Africa and choose White Pearl Resorts. 
The resort boat takes you on a two-hour adventure to a pinnacle reef in the bay where the beautiful and wise Bottlenose Dolphins glide. Therapy for the soul, for stress, for trauma and for depression, a swim with these ethereal creatures opens up healing in authentic ways for young and old alike. Simply slide from the boat into the swells in your bathing costume and mask and enjoy your interactions with the intelligent water mammals. 
At White Pearl, diving is a way to get close to nature and the owners encourage all guests to respect and conserve the fragility of the marine environment, becoming its ambassadors then they leave and return to their own homes in the world. Look and see but don't touch. 
This Ponta Mamoli paradise is part of the Ponto do Ouro Partial Marine Reserve (PPMR) which is also close to the Maputo Special Reserve which means that White Pearl is surrounded by conservation initiatives and protected habitats for wild animals. Sustainable tourism is an ethos that involves planet and people – local Mozambicans are part of the environment and take part in all conservation and education programmes for this region.
White Pearl therefore has built its luxury chalets away from the dune forests, on stilts, and try to use sustainable living ethics in their lodge and service. The resort is also against noisy jet skis, quad bikes and motor bikes, allowing non-intrusive boats for fishing and diving excursions. In addition, fewer divers on the reefs, in the vehicles, on horse back and everywhere means less invasion of the delicate ecosystems making Ponta Mamoli so special for tourists and communities alike.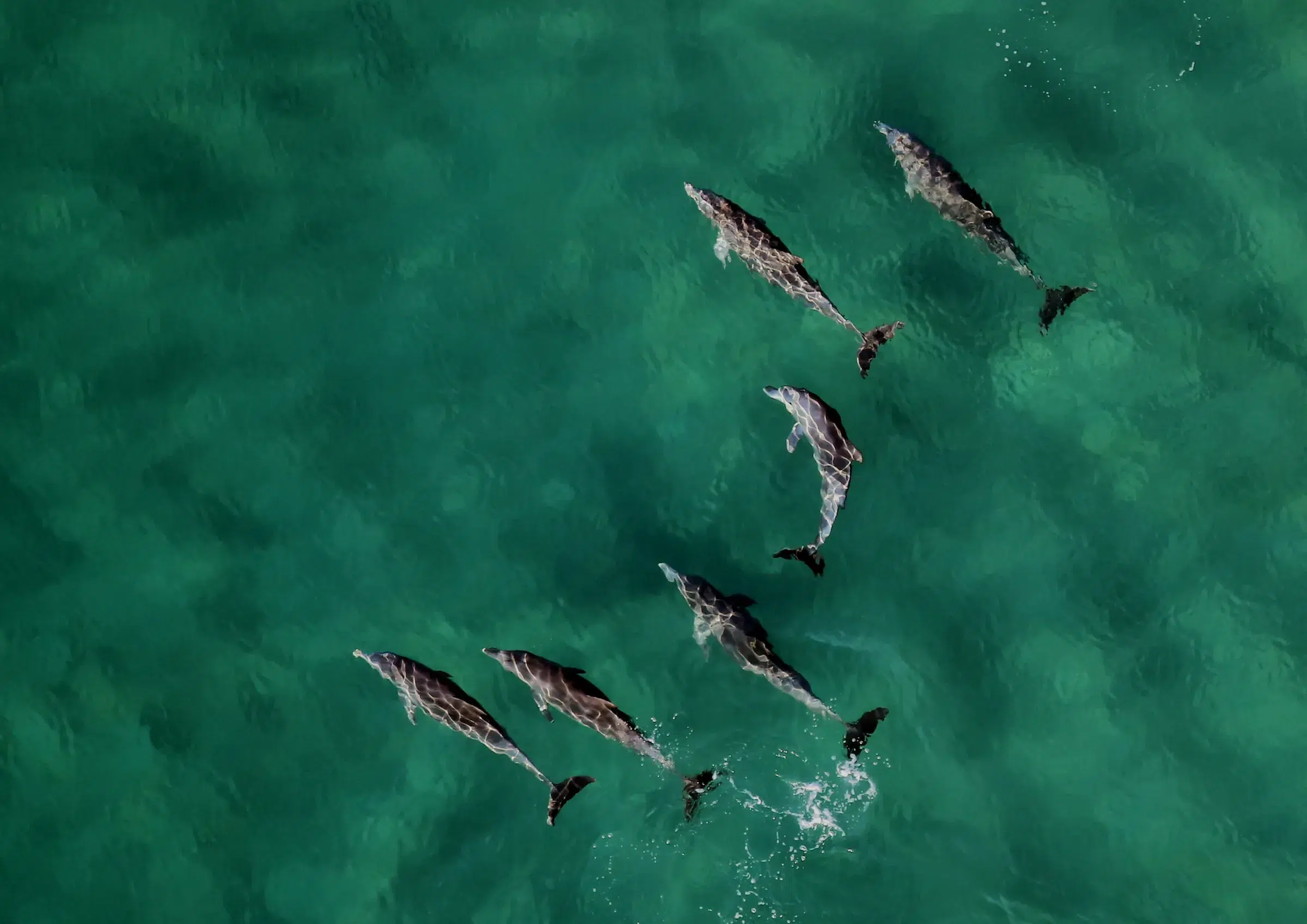 Whales and Dolphins at White Pearl Resorts Ocean Safaris
Stay for longer to see the whales come past – huge Humpback and Southern Right whales in their breeding seasons waving tails and fins as they show off in warm waters. White Pearl whale watching safaris are filled with excitement for family package deals as your kids revel in these majestic sea mammals and all their antics. 
Divers can don some gear from White Pearl and set off into the famous pinnacle reefs around the resort where enormous shoals of game fish lurk, prey for sharks and other incredible species.  Look for rays, eels, unusual corals and seaweeds galore. 
We love the dolphin safaris because swimming with dolphins is a memory never forgotten. Once the dolphins have been sighted by the professional crew, the boat will get really close. Guests can dive in and snorkel close to the dolphins and experience something unique and awe-inspiring. Take plenty of time to enjoy the holistic snorkelling experience above fascinating reefs and clouds of colourful fish.
White Pearl Resorts has a special licence to take a maximum of eight guests on the amazing dolphin safari. It is useful to know that conservation guidelines strictly control human interactions with these regal and sociable marine creatures.
Snorkelling is a popular activity at this premier seaside Mozambique resort where the rich sea life entices casual divers to spend hours in warm waters watching an unreal world. Float over fascinating corals where the elusive Mauritius scorpion fish peeps, or seek out giant anglerfish, paper fish, frogfish, cute juvenile clown triggerfish and shy little pineapple fish. Have you ever heard of the palette surgeonfish? Check out all the cute butterfly fish species and if you love the tiny ocean things, Ponta Mamoli is your fantasy world to stare at rare species of nudibranchs, partner and squat shrimp and if you are very lucky, the shy harlequin shrimp.
Get involved at White Pearl Resorts in all things ocean and beach. Become a marine ranger while you are there, swimming with the dolphins, watching the whales and taking time to learn more about the conservation of the coastline in Mozambique. Contact us today to book your package deal to the south, to learn more about the seas and to relax in a pampering environment in nature.
Featured Packages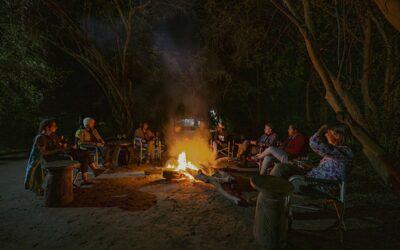 Mozambique safari to Wild Camp Gorongosa
A spectacular five-night package into the wilds of Gorongosa National Park with this well-priced Mozambique safari deal in the authentic Wild Camp. Walking trails are the focus of this glamping safari. Includes return light air transfers and two safari activities daily.
5 nights from
$2,850
Per person sharing