Horse Riding on the Beach in Mozambique
Horse riding on the beach in Mozambique is synonymous with lavish holidays at White Pearl Resorts south of Maputo. A beach vacation in Ponta Mamoli in a luxury hotel includes a horse ride as part of exclusive package deals where relaxation is key to your enjoyment.
Riding a horse up an endless flat white beach is an unforgettable experience during your stay at White Pearl Resorts in Ponta Mamoli. Let us help you plan your holiday so that you don't miss out on this activity in nature.
Choose a bush or beach horse ride of 60 minutes with your guide. Explore the nearby bush trail on a strong steed, weaving through indigenous flora and fauna and enjoy spectacular views of the ocean from high-up vantage points. Or gallop along our pristine beach and explore the beautiful natural surroundings. All rides are professionally managed to ensure an enjoyable experience for all ages and levels of experience. A weight restriction of 80kg – 100kg applies to all horse rides.
White Pearl Resorts is the only resort in Southern Mozambique with a licence for horse riding along the pristine Ponta Mamoli beach. Professional horse guides take guests out to explore the stunning natural scenery on horses which are used to all levels of horse rider.
Beach Picnics for Two and Turtle Tagging at Night at White Pearl Resorts
We love the idea of mixing activities at White Pearl, so we suggest that you do the horse ride and you take along a beach picnic for two! Yes, this romantic set up can be one of the best memories you will make in Mozambique. Honeymoon couples will love the delightful food in the picnic hamper, a taste sensation and sensory explosion made even more special in the sunset scenery of the beach and ocean. Customise your beach picnic with special treats from the menu and enjoy French champagne or chilled white wine to compliment the flavours. 
Another great idea is to see the turtles so make sure you book your holiday in turtle breeding season, between November and February every year. Seeing rare Loggerhead and Leatherback turtles on this unique coastline is something you will never forget. Get involved in their tagging and monitoring aimed at conserving these majestic ocean creatures.  
Horse rides may be limited on the beach during turtle nesting season as horse hooves are dangerous for eggs in nests. But then you simply gallop or trot along a stunning bush trail, weaving through indigenous vegetation and enjoying impressive views of the ocean from dune forest look out points. Sauntering along endless white beaches is what relaxation is all about. All ages and levels of experience are welcome to horse ride at White Pearl. 
Book the free night special at this remote hotel on the beach when you stay for 5 nights but only pay for 4. This 'get more for your money' full board package deal also includes all road transfers to and from the airport, all meals and all drinks, a private butler and free Wi-Fi! 
Far from the maddening crowds White Pearl Resorts, Ponta Mamoli, is the perfect Mozambique holiday destination to enjoy on horseback. Horse riding is one of the most popular activities here – do it on the beach, in the natural flora and see the Mozambican world around you.

Do you like what you see?
We are here to make it happen!
You just can't wait to plan that holiday…can you?
Enquire with one of our travel specialists now, and we will get back to you shortly.
HOLIDAY PLANNING ADVICE HERE
Featured Packages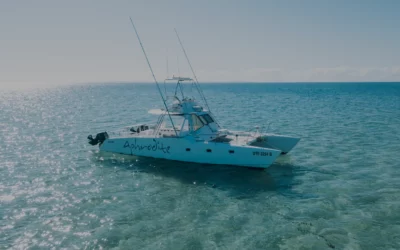 Santorini Mozambique Free Night Holiday Deal
Villa Santorini Mozambique has fantastic free night offers for 2023. Stay 4 nights and Pay 3, Stay 5 and only Pay 4. Luxury accommodation in a private and secluded location on the beach of Vilanculos. Book with us for the best deals to Santorini.
5 nights from
$2,485
Per person sharing
Enquiry Form
"*" indicates required fields