Unforgettable Beach Holidays in Ponta Mamoli
Detailed information for an unforgettable Mozambique holiday destination where you can lose yourself in heavenly surroundings doing what needs to be done: relaxing, sipping cocktails, swimming with the dolphins and diving into pinnacle reefs.  
Discover the 5-star White Pearl Resorts in a sublime location surrounded by lush indigenous vegetation with more than 2 km of unspoilt beach. Remote, world class style and elegance make this Mozambique accommodation popular with South African, Mozambican, Swazi and international visitors. 
Business delegates all seek out the White Pearl professionalism when it comes to conference facilities, team building or strategy workshops – special packages include meals, luxury suites and transfers between airports and the resort.  
It no surprise that White Pearl receives ongoing rave reviews and claiming its Certificate of Excellence from TripAdvisor too. This is a well-deserved accolade for a balmy beach holiday resort located between Ponta do Ouro and Maputo.  Ponta Mamoli is a beautiful remote bay only accessible by 4×4 and where nature reserves conserve endangered species in both ocean and on land. 
Find this southern Mozambique resort hidden in the dune forests where birds and small creature's flit. Views across the Indian Ocean make guests think that they are in a prime, remote region, but access to other facilities is not far off – Ponta do Ouro lies just up the sandy track where guests can find restaurants, pubs and a fresh market.
Choose this private, upmarket Mozambique holiday hotel where hidden treasures enhance the sensory experience of being in a huge blue landscape with just the seashore your playground. Tuck into unusual, delicious taste sensations during picnics on the beach or dinners around the pool at night. White Pearl promises each guest nothing but the best accommodation, service and food. 
Read all the facts about this unique and truly unforgettable Mozambique holiday destination. Experience one of just 22 luxurious suites at this impressive ocean view accommodation where intimate and personalized attention makes your stay worth every cent. Elevated on timber stilts, the plush villas blend into enormous views across the turquoise waters of the Indian Ocean. Enjoy contemporary mod cons and stylish décor designed to create a sanctuary to nurture those magical memories.
"I spent two nights at the White Pearl resort, and I could have stayed two months. The place was top notch! My butler Nelson went above and beyond to make my stay perfect. The food was amazing, the views spectacular, the facilities top notch, all around one of the best hotel stays I've ever experienced. I would definitely come back!" (Aaron Rothkopf).

"The accommodation is excellent, everyone is so sweet and helpful, meals were absolutely amazing, the best I've had! The rooms are clean and get remade twice a day and towels are refreshed every day!! Love love love, Wi-Fi is also very good for anyone who needs Wi-Fi." (Sussy Baka).
We agree that White Pearl Resorts is unique. A place of extreme beauty and balmy temperatures. A place of outdoor activities from horse riding and walking to snorkelling, diving and ocean safaris. Voted one of the top 10 beaches in Africa, White Pearl is the place to be for the ultimate sunny summer beach holiday in Mozambique!
Pampering Spa for Mind and Body Therapy at White Pearl
Make sure to spend quality time at the Spa at White Pearl Resorts in southern Mozambique. This is what all holidays should be about – rest and relaxation, pampering and indulgence.
The White Pearl Resorts spa experience is all about pure self-indulgence during a once-in-a-lifetime Mozambique holiday break. Luxurious beauty treatments at this five-star lodge are brimming with the calming scents of nature.
In between the plentiful and varied activities at White Pearl, guests can treat body and mind to a range of gentle, pampering spa experiences at the hotel spa. Ease away all tension in shoulders, back, neck and feet when the therapist perform the massage of choice.
White Pearl Resorts spa treatments are inspired by the five natural elements: water, sand, heat, nature and beauty. It is the healing power of water that cleanses, soothes and rejuvenates – the Indian Ocean is a source of life and home to magical creatures and beauty. People know that sand has been used for ages to clean, exfoliate and renew – think of the perfect beaches linking land and sea.
Heat therapies ensure soft muscles and soft minds – true relaxation. Think of a Mozambique sun providing ongoing warmth and light.  The pearl is a symbol of beauty and purity hence the name of the resort and its dedication to making sure guests are pampered in all ways!
Massages, reflexology, couples massage training, wraps, exfoliation, facials, and other treatments to pamper body, mind and spirit. Remember to relax on one of the resort's large comfortable loungers or day beds with cocktail in hand, absorbing the views over infinite blue sea and glittering white sand.
It is time to decide where you will be in the next few months. You will be at White Pearl Resorts in Ponta Mamoli, soaking up glamorous Mozambique accommodation in true style and grace. Make it happen – call us today to arrange your special package rate.

Do you like what you see?
We are here to make it happen!
You just can't wait to plan that holiday…can you?
Enquire with one of our travel specialists now, and we will get back to you shortly.
HOLIDAY PLANNING ADVICE HERE
Featured Packages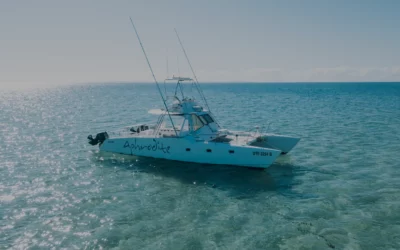 Santorini Mozambique Free Night Holiday Deal
Villa Santorini Mozambique has fantastic free night offers for 2023. Stay 4 nights and Pay 3, Stay 5 and only Pay 4. Luxury accommodation in a private and secluded location on the beach of Vilanculos. Book with us for the best deals to Santorini.
5 nights from
$2,485
Per person sharing
Enquiry Form
"*" indicates required fields