Why you should visit Mozambique in 2024
Here is why Mozambique should be at the top of your bucket list this year? Mozambique is a land of extreme beauty, friendly people and diverse fauna and flora – a place where you should go because it is affordable, it is exciting, it is African and it is rich in travel opportunities. We know why you should visit Mozambique in 2024 so read our top 10 reasons for exploring a country that boasts all the things that make a holiday so worthwhile. 
This is a destination that captivates the senses and leaves a lasting impression on the soul. From the breathtaking coastline to the vibrant markets, every corner of Mozambique offers a unique and unforgettable experience. It's a bucket list destination where every traveller can choose to embrace the spirit of adventure, immerse themselves in the vibrant culture, indulge in delicious cuisine, and create memories that will last a lifetime. Read these top ten reasons why Mozambique should be at the top of your bucket list in 2024:
Scenic Beauty – Beaches, Islands, Lagoons
Get high on Mozambique's scenic beauty, a sensory explosion of endless blue skies, infinite azure oceans, dazzling white beaches, sparkling islands in the stream, palm trees swaying, flamingos wading in glassy lagoons, and whales breaching.  Put it at the top of your bucket list because in Mozambique you can set sail in a traditional dhow in silence from a beach at Inhambane, you can set off in a speedboat to go diving off a reef, you can island hop in a fancy Catamaran off Vilanculos and you can jet ski in the lagoon at Bilene. Don a mask and go snorkelling with dolphins in the south at Ponta Mamoli, do some exciting Whale shark diving in Tofo and watch a Manta ray from Barra Beach. 
Hedonism – Relaxation and Wellness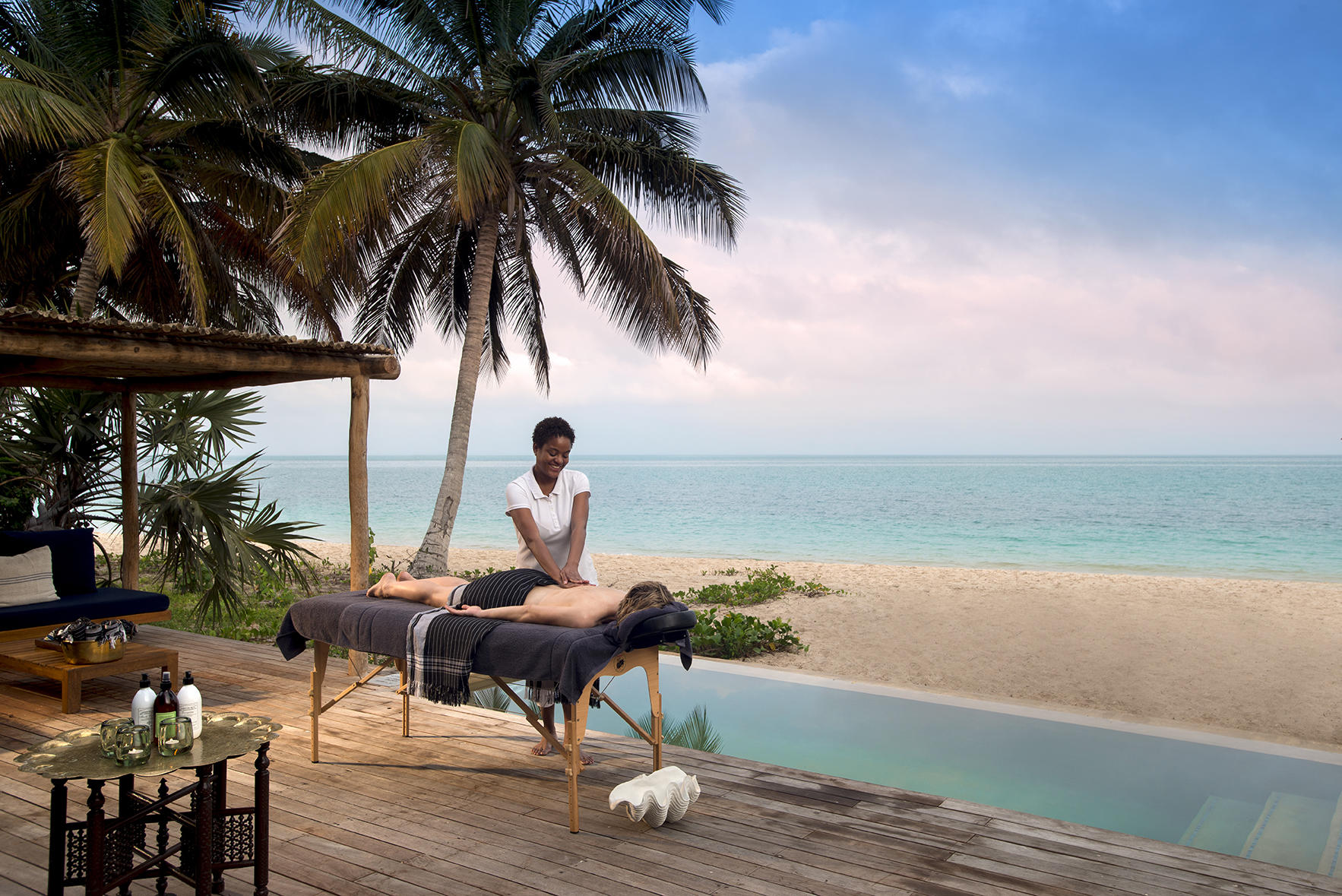 Join the throngs of people addicted to hedonism, relaxation and wellness spa retreats, big now in Mozambique. Allow your private host to bring you that cocktail every sunset in your private beach villa and relax some more with private plunge pool dips. The spa and gym facilities at Bahia Mar Club Vilanculos are super popular with day visitors and long-stay tourists alike while Bazauto Island lodges also sport trending spas with high-tech treatment rooms based on African eco-products. White Pearl Resorts offers a spa with a difference using exclusive creams and oils that are ultra-effective on your skin and thoughts. We love the Amani Spa in its elite setting with lavish attention to pampering. The Kurhula body ritual is a 90-minute therapy designed to help you find inner peace as your body is drenched in Amani's coconut massage oils. The Ocean Therapy body ritual is also 90 minutes of bliss where ocean-inspired creams cover your skin and you are then polished in sea salt and fully exfoliated with ocean sponges. Find quality and soothing Healing Earth products at the glorious spa at &Beyond Benguerra Lodge where nature heals in the ointments and oils used to pamper your skin. Sit back and relax in an African-flavoured spa where herbs, natural oils and soothing hands relax your tired muscles and bones.
Relaxing spa travel and wellness retreats make it to the top of your bucket list in 2024 because they are popular holiday choices in Mozambique. What is a holiday all about but relaxation in nature? 
Tastes – Fresh Food Delights in Mozambique
Mozambique is full of tastes and textures – local food is both robust and delicate, spicy and subtle and based on the freshest of natural ingredients. Fish from the ocean, vegetables from the land, nuts and coconuts grown locally and tropical fruits dropping off the trees! Add to this wholesome grains and a bit of raw honey and you have a Mozambican culinary scene brimming with a fusion of flavours and influences. History pervades the cooking in a potpourri of Arab, Portuguese, European, Asian and African tastes. 
The famous peri-peri sauce, made from fiery African bird's eye chilli peppers, adds a deliciously spicy kick to many dishes. Don't miss the opportunity to try Mozambique's traditional dish, the fragrant and flavourful Matapa made from cassava leaves, peanuts, coconut milk, and spices – often served with rice and fresh seafood. 
Spectacular Safaris – Gorongosa National Park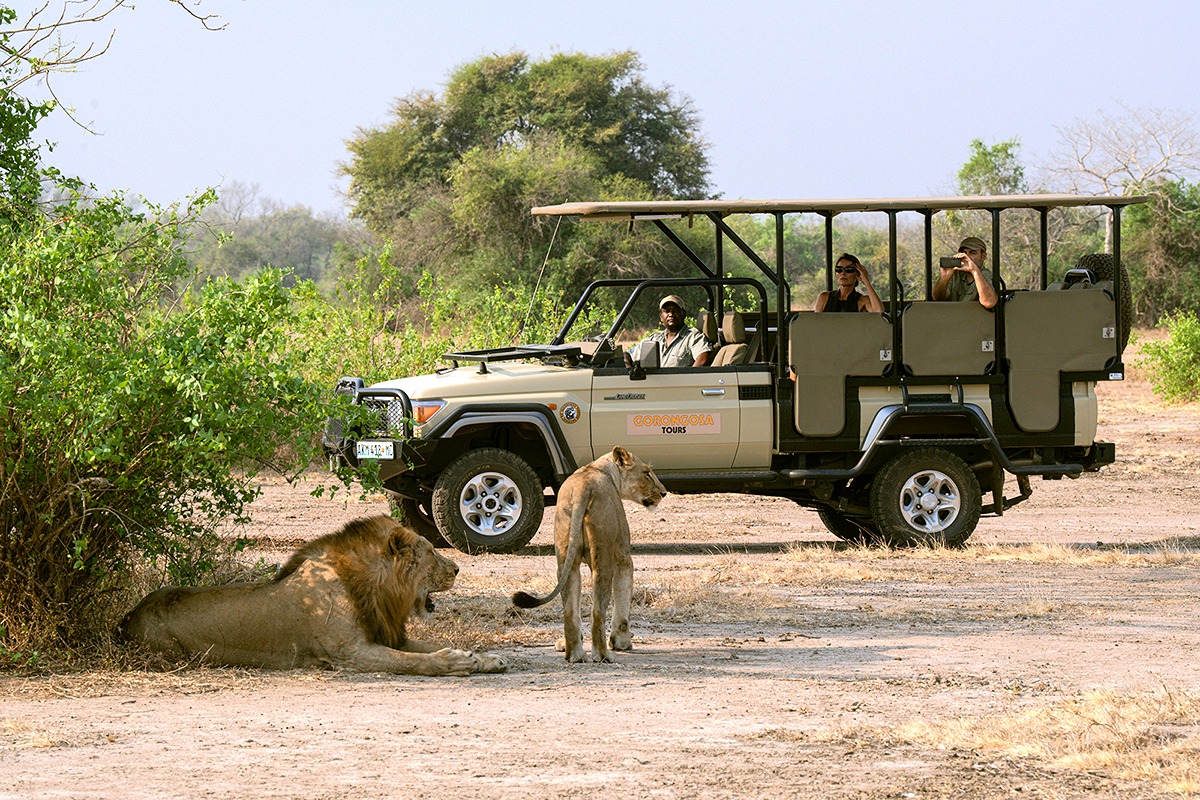 Pre-civil war Gorongosa was a hub of intense biodiversity and healthy ecosystems packed with wildlife and birds. Then the war and rife poaching flattened this national park until there was literally nothing left. Now, interest in Gorongosa is rising and spectacular safaris are in the bag again after the park's complete metamorphosis thanks to the extraordinary Gorongosa Restoration Project. 
Welcome to a central Mozambican game reserve, a charming and captivating wildlife destination that was voted 'Best Trip of 2019' by National Geographic. Wildlife conservation funded by sustainable ecotourism is the aim here and just by choosing a Gorongosa safari, you are immediately contributing to the empowerment of local communities. Choose some of the best luxury safari accommodations in this ultimate wilderness where animals run free, and people learn how to conserve green spaces for their own futures. 
Marine Reserves – Bazaruto Archipelago and Vilanculos Wildlife Sanctuary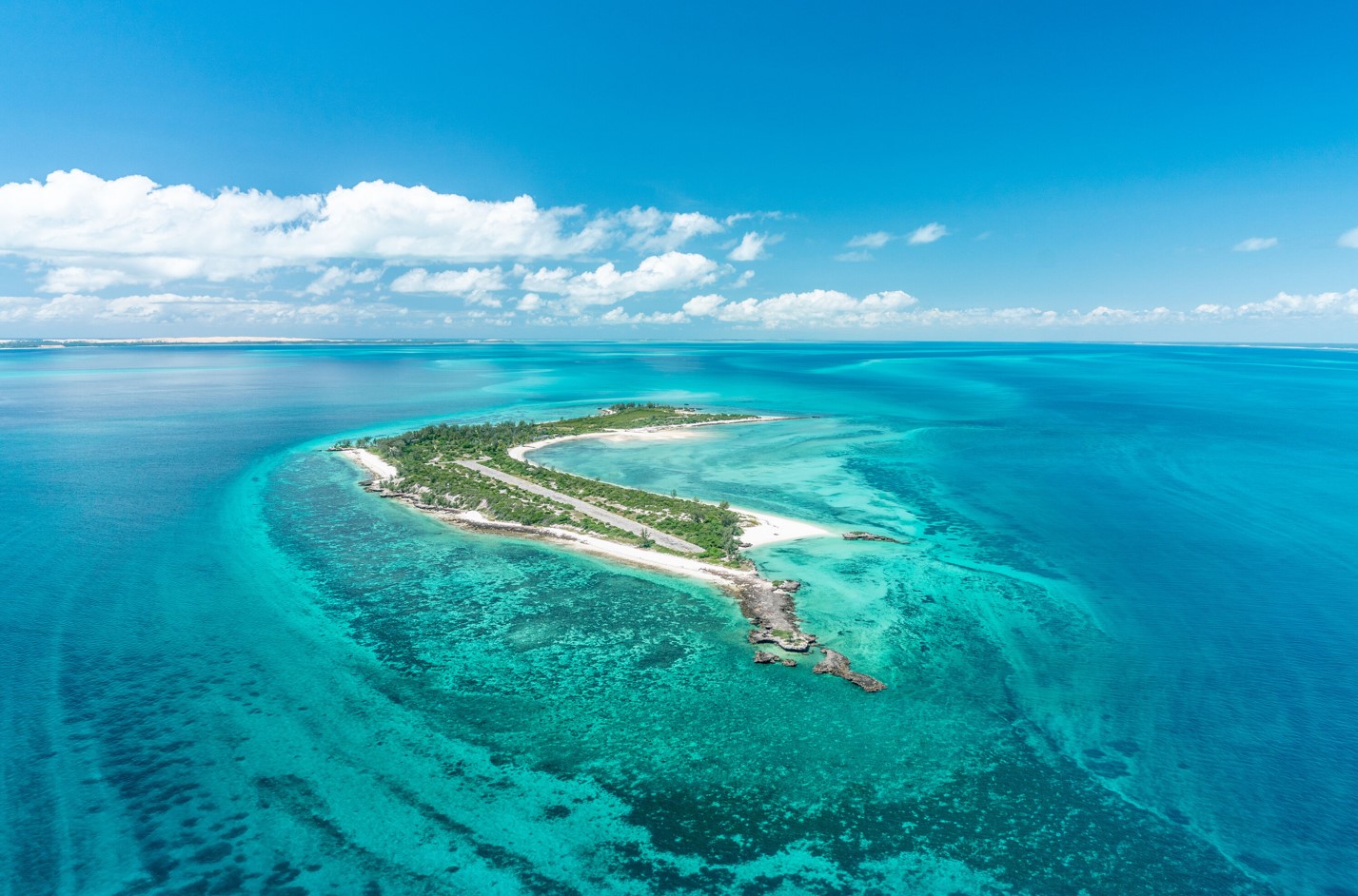 It's time to visit the sensational Bazaruto Archipelago, one of the most rewarding wilderness destinations in Mozambique, if not the world. A small chain of idyllic islands lies out in the turquoise, warm waters of the Indian Ocean, close to the shores of Vilanculos. It is here that a rare marine sanctuary protects the ocean wonders that live here in harmony: humpback whales, dolphins, turtles, whale sharks, manta rays and the very shy, rare dugong or sea cow. 
A sensory explosion awaits, of enormous flocks of pink flamingos, fish eagles calling, samango monkeys, green coucals, blue-cheeked bee-eaters, bushbuck, red duiker, porcupine and crocodiles – inhabiting the beautiful wetlands, grasslands and huge dunes. The last remaining group of rare endemic dugongs cruises the 20 000 square km of Marine Protected Areas that Mozambique manages. 
Not far away, the famous biodiversity hotspot of the 30,000-ha Vilanculos Coastal Wildlife Sanctuary sprawls on the San Sebastian Peninsula, including the southern tip of the Bazaruto Archipelago. Picture the combination of dazzling white beaches, remote idyllic islands and a sea so blue it hurts your eyes. Land and marine wildlife are protected within this private reserve where eco-lodges are permitted with a sustainable outlook on ecotourism. 
This is the first privately managed specially protected reserve in Mozambique, looking out over the awe-inspiring Bazaruto Archipelago, a nature refuge of wilderness, wetlands, forests, grasslands and beaches, home to plentiful marine and land animals. 
Eco-Lodges and Sustainable Travel
Environmentally friendly lodges and camps on beaches, islands and in wildlife reserves are springing up all over Mozambique these days to contribute towards the global movement to reduce carbon emissions and human impacts on wild areas. Discover various eco-lodges and hotels, camps and villas that offer special accommodation packages with an environmental and community focus. In addition, an increasing number of ethical tour operators and tourists are promoting sustainable tourism as they become increasingly aware of their own impacts on wild areas and the rural communities who live there. 
Discover and support ethical Mozambique sustainable tourism destinations in beautiful beach and island environments where luxury is still key. Santorini Villa in Vilanculos, for example, acknowledges the global impacts of carbon dioxide and plastics and, in a bid to turn the tide, they have started incredible ethical sustainable projects within the lodge and within the greater community. They also support local beach clean-ups and the Plastic-Free Vilanculos initiative.
Maputo – Best Nightlife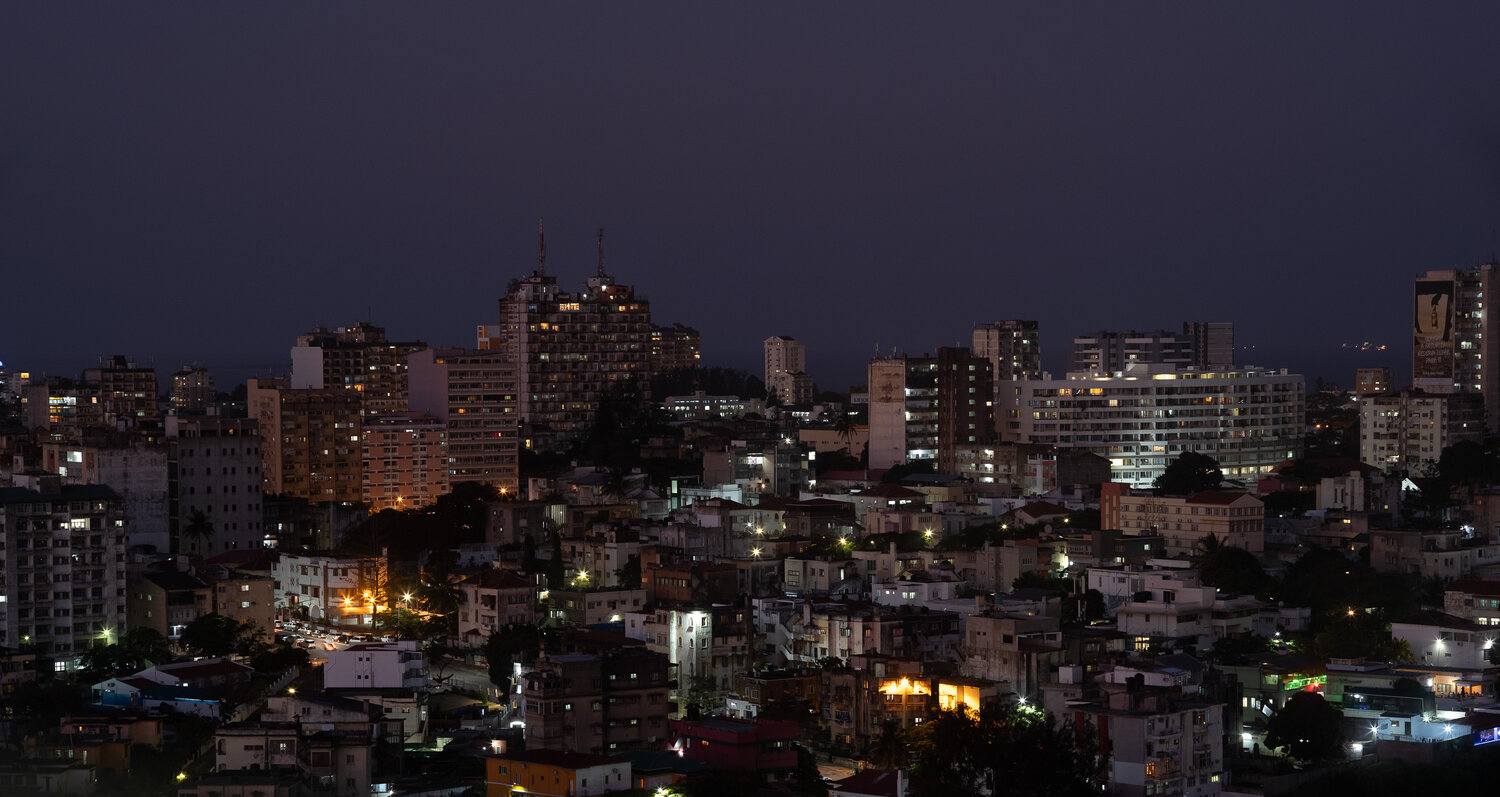 Maputo never disappoints. Whether you're looking for a few drinks in an elegant colonial-style wine bar or a few huge beers on the streets in a ruin of a bar, Maputo has it all, including super stylish jazz clubs in trendy neighbourhoods and top party venues with modern fittings and wild live music. Maputo features the best nightlife and restaurants for miles around and is a vibrant place to spend a few fun nights.
Many recent Mozambique dance styles have their roots in Marrabenta which have now been mixed and influenced with hip hop and other pop genres. Visit Maputo during the annual Marrabenta Festival every February and feel the infectious rhythm and heart of this cultural celebration style. The Makonde people will teach you their Mapiko dance while the Makua will show you their 'hopping dance' and you will never stop prancing around with a lop-sided grin on your face! It's one of the top things to do in Maputo, to party and dance and enjoy the vibrant nightlife in nightclubs, bars, jazz outfits and diverse restaurants.
History – Fascinating Ilha de Mozambique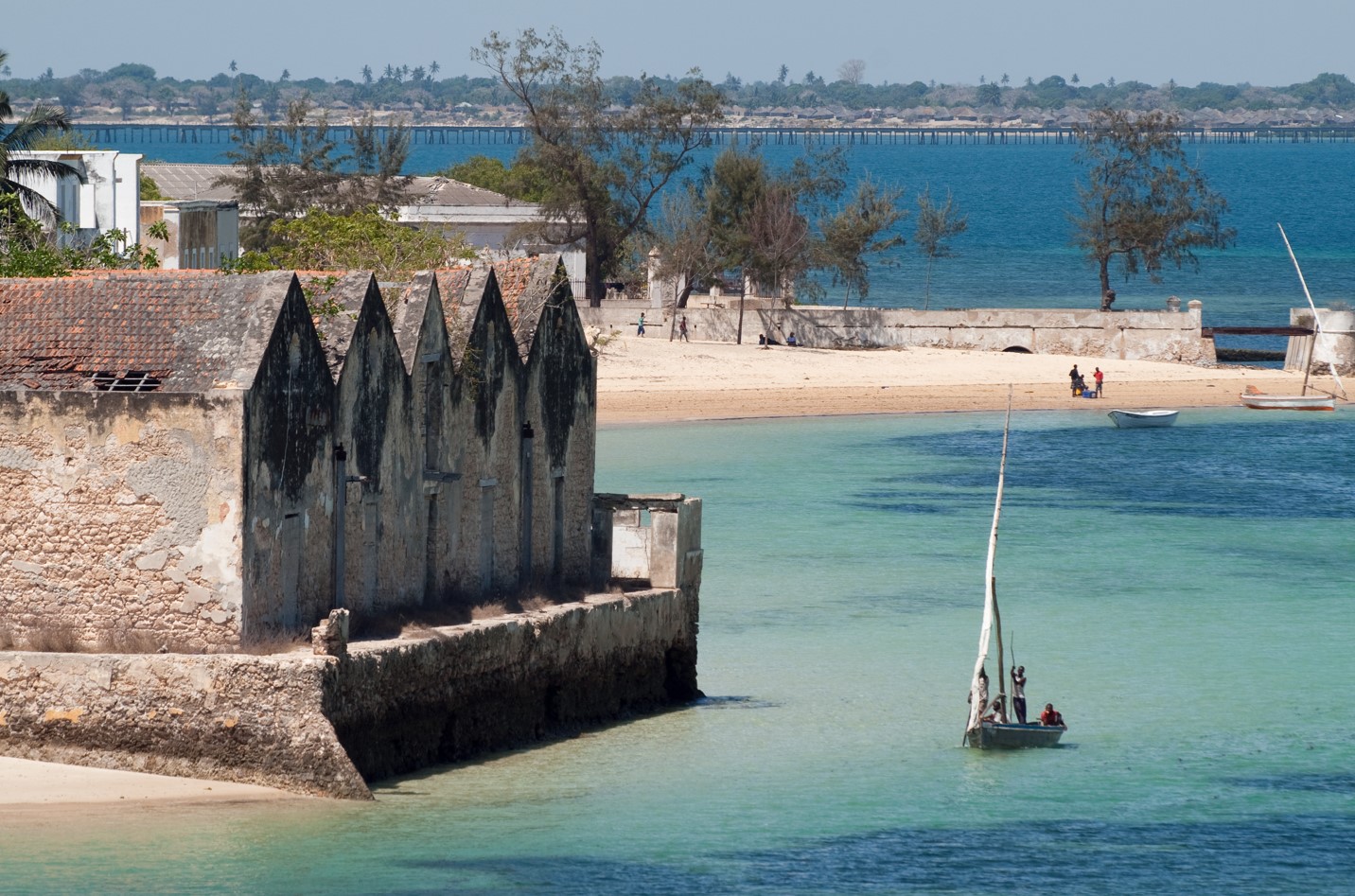 Mozambique's history is a tapestry woven with diverse influences. From the ancient trade routes of the Swahili and Arab traders to the colonial rule of the Portuguese, the country's history has shaped its unique cultural heritage. The Portuguese established control over Mozambique in the late 15th century, leaving a lasting imprint on the language, architecture, and cuisine of the region. 
Just 3 km long and 500 m wide, the tiny Island of Mozambique (Ilha de Mozambique) was once a major Portuguese trading post and an important stopover on the Indian spice route for hundreds of years. Find it located between the Mozambique Channel and Mossuril Bay, in Nampula Province. It's a famous UNESCO World Heritage Site thanks to its ancient history and culture dating back to before the 14th century. In 1507, the Portuguese built a naval base there and built the Chapel of Nossa Senhora de Baluarte which is now the oldest ever building in the southern hemisphere. 
Friendly People and Captivating Culture 
Mozambique's greatest asset is its warm and welcoming people. See the white toothy smiles all around – despite the challenges the country has faced, Mozambicans possess an indomitable spirit and a genuine desire to share their culture and traditions with visitors. Whether in the bustling markets, small villages, or beachside towns, the friendly smiles and genuine hospitality of the Mozambican people will make your journey all the more enriching. Mozambique's cultural landscape is a vibrant blend of indigenous traditions, Portuguese influences, and Swahili heritage. 
The country is home to various ethnic groups, including the Makua, Tsonga, Sena, and Shangaan, each with its distinct customs, music, dance, and art. Traditional ceremonies and festivals, such as the Mapiko mask dance and the Marrabenta music festival, offer glimpses into Mozambique's rich cultural tapestry. Artisans across the country showcase their skills through intricate wood carvings, vibrant textiles, and beautiful pottery. Exploring local markets and engaging with artisans provides a deeper appreciation for the craftsmanship and creativity that thrives in Mozambique. 
Scuba Diving and Snorkelling
The Bazaruto Archipelago is a smaller group of larger islands renowned for deep-sea diving, fishing, and rare marine species such as the endangered Dugong. Your diving expedition could feature humpback whales, whale sharks, leatherback turtles, dolphins and manta rays in uncrowded dive sites. Explore the famous Two-Mile Reef, northeast of Benguerra Island. Snorkellers can hop off boats here and explore the famous biodiverse Aquarium to find Blue Striped Snappers, Moorish Idols, tiny Clown Fish, Barred Sweetlips, Butterflyfish, Triggerfish, Moray Eels, Black-tipped reef sharks and more.
Now you know why Mozambique should be on the top of your bucket list in 2024 and why you should plan a visit to Mozambique now, for 2024! 
Featured Packages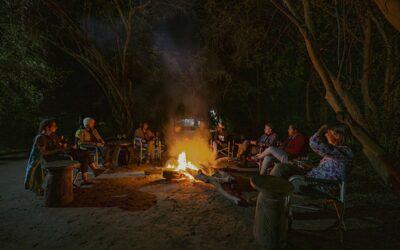 Mozambique safari to Wild Camp Gorongosa
A spectacular five-night package into the wilds of Gorongosa National Park with this well-priced Mozambique safari deal in the authentic Wild Camp. Walking trails are the focus of this glamping safari. Includes return light air transfers and two safari activities daily.
5 nights from
$2,850
Per person sharing