Fabulous Family Holiday Experiences in Mozambique
Find a fun family holiday adventure in Mozambique. Your family experience matters to us. This is the perfect destination to find endless white beaches, warm ocean waters and plenty to do for children of all ages. Water sports, adventure activities and beach games keep kids running all day, falling into bed exhausted at the end of a healthy sunny day. 
Hotel staff are on hand to entertain and watch your children while you rest and recuperate on your much-needed family holiday. Mom and dad can chill out at the spa or on their private deck in a cool plunge pool while the kids run amok! That is what family holidays in Mozambique are all about. 
Family comes first so make sure that your family experience in Mozambique creates everlasting memories for you and your children. Choose from spacious luxury villas or hotel suites right on the beach, resorts that include water sports or hiking trails and game reserves with tons of wildlife and birding activities. 
Some lodges throw in boat cruises, horse rides, snorkelling excursions, canoe trips and more just for you and the kids to enjoy as your own private family group. This is exactly why our travel specialists spend so much time putting together the perfect family holiday packages to Mozambique that accommodate all your needs.
Some World Class Family Holiday Experiences in Mozambique
We love the idea of a self-catering family experience in the huge dune forests of the Santa Maria Peninsula. Just down the dunes from Machangulo Beach Lodge is a gorgeous setup called Cabo Beach Villa where you can enjoy a five-night special family deal. Be an independent group in this beautiful setting just a hop and skip from Maputo and the Inhaca Island Marine Reserve. You can't go wrong with this best-selling value for money deal in fully equipped, self-contained villas. 
Azura Benguerra is a five-star family destination on the island of the same name in the Bazaruto Archpelago. We think that this is one of Mozambique Travel's best value lavish island packages available and families benefit from freedom to play all day. Spend 7 nights in luxury while Mozambique staff take care of your children and entertain them with snorkelling, diving, horse rides, island drives, dune boarding and bird watching. Pamper yourselves in the spa with a shea butter wrap and meet other guests around the pool bar. Dad can catch a game fish on a deep-sea fishing trip and mom can learn how to stand-up paddle board on the glassy crystal-clear ocean. 
Not far off, in the larger Bazaruto Island at Bazaruto Lodge, there is a huge family villa with your name on it. Yes, the opulent and roomy Vila do Mar awaits your arrival, a complete island getaway on its own, just down the beach from the main lodge. Experience the thrill of private island life when you choose this special package to Vila do Mar that includes a full house on an island: three air-conditioned bedrooms, 4 bathrooms, TV, fully stocked kitchen, beautiful swimming pool with breath-taking sea views. Your own private chef prepares freshly grilled fish, tropical fruit surprises and wholesome traditional meals for all.
Child-Friendly Mozambique Family Holiday Experiences
Our child-friendly and Mozambique family holiday packages include various combinations of activities and downtime to suit a growing family. We understand the kids need to be happy in order for parents to regain their sanity. So, browse our family packages below to find the perfect fit for your family and kids of all ages!
For families with teenagers, we can suggest some great Mozambique resorts that have amazing activities or nightlife and plenty to keep them entertained! Start in Maputo for the lively nightlife, head out to Inhambane and Vilanculos then break away to a dune villa or an island escape with every mod con, water sport, ocean activity and beach game imaginable. 
Swimming pools, horses, snorkelling spots and fishing trips are ideal for growing children in warm water and hot sun. Chat to us about your ideal family experience and we will tailor make your holiday in an all-inclusive deal.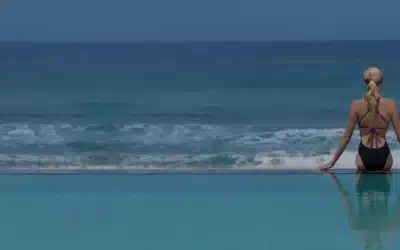 Free Transfers to White Pearl Resorts
Free transfers are up for grabs if you book to stay 6 nights or more at White Pearl Resorts, Ponta Mamoli. Make the most of the magnificent views. This amazing 6 night package includes flights from JHB as well as free air and road transfers to the resort!
6 nights from
$4,650
Per person sharing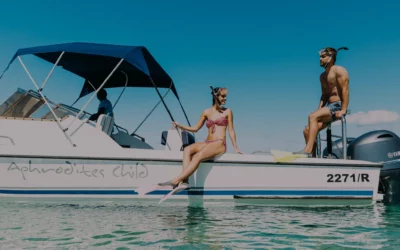 Unique Santorini Villa & Chilo Gorge Safari Lodge Combo Package
Look no further for that unforgettable bush and beach safari perfect for the experienced and discerning safari holiday maker. Chilo Gorge Zimbabwe and Santorini Mozambique make up a perfect combination package!
8 nights from
$4,995
Per person sharing