Mozambique Island Holiday Packages in Five-Star Resorts
An island experience is unforgettable in Mozambique. An island holiday is a dream come true when you choose one of our special Mozambique package deals. Take a break from the hustle and bustle of a working life and with this information below start planning your trip to an island off the coast of Mozambique. 
Venture to dream islands where coconut palm trees sway, white sandy coves beckon, and the turquoise sea is so clear that you can see right down to the seabed.  Choose a special package deal for an island vacation with Mozambique Travel.
Three islands in the extraordinary Bazaruto Archipelago offer some of the most exotic and lavish accommodation in the world. Launch from Vilanculos to see marine landscapes that rival the renowned Maldives and Mauritius scenery and protected marine reserves rated top in the world. Where a rich diversity of sea creatures swim in deep blue oceans. 
From whales and sharks to dolphins and turtles, this Indian Ocean paradise guarantees an island holiday like no other. Plush villa accommodation on sugary beaches, timber thatched chalets hiding in lush dune forests and tropical hotels where every mod con is at your disposal. We can tailor make your holiday package to suit your romantic honeymoon privacy, your family fun adventure and your friends' group desires.  
Mozambique Island further north is a cultural and historic eye-opener with old, cobbled streets, ancient stone walls and famous cathedrals still standing from Portuguese colonial days. Try the local foods, dance to the local music and buy some quality sarongs to wear on the silvery beaches. 
Inhaca Island close to Maputo is its own private nature reserve and sanctuary for marine creatures great and small, birds of all kinds, animals and their endangered habitats from grasslands and wetlands to mangroves and lush dune forests.  Take time to hike the shores and lakes then swim for hours to see the diverse and rare fish and corals.
Featured Mozambique Island Experience Packages
The mesmerizing Mozambique islands offer something for everyone, from secluded dreamy getaways to island hopping on a dhow safari and some deep-sea diving for the adventurous. Sign up for a surfing lesson while your kids build sandcastles on the shore or indulge in some exotic seafood while they play soccer on the beach.
If a change of pace is what you are after, have a look at our hand-crafted island getaways to serve every type of holidaymaker!
Fabulous, customised Rand saving island holiday packages in Mozambique beat similar vacations overseas. Pick one of our best package deals to the island of your choice and we will tailor make the itinerary to suit you.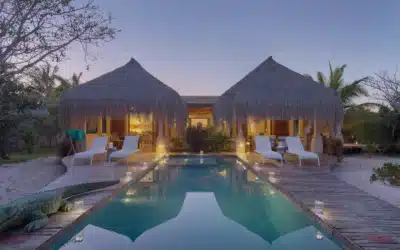 Azura Benguerra | Santorini Mozambique | 7-night Package
Take a fantastic trip into Africa with this never to be missed double lodge deal for amazing Azura Benguerra Island and spectacular Santorini Villa in Mozambique. Southern African residents will love the Rand value on this special package because they get one night for free when they set off on their adventure to the Greek-inspired Villa Santorini in Vilanculos.
7 nights from
R48,503
Per person sharing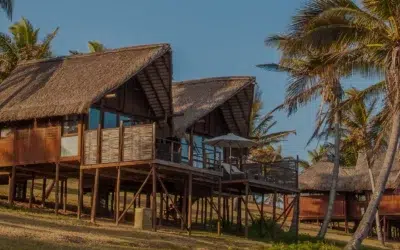 Free Nights Added to Luxurious Stay Pays at Massinga Beach Lodge
Massinga Beach sits above a stretch of endless, private beach overlooking the azure Indian Ocean. Far from the madding crowd and offering barefoot luxury, the lodge caters for all guests - everyone who is wanting to get away from the hustle and bustle of city life.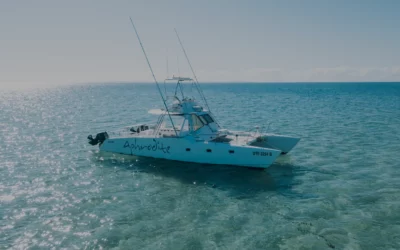 Santorini Mozambique Free Night Holiday Deal
Villa Santorini Mozambique has fantastic free night offers for 2023. Stay 4 nights and Pay 3, Stay 5 and only Pay 4. Luxury accommodation in a private and secluded location on the beach of Vilanculos. Book with us for the best deals to Santorini.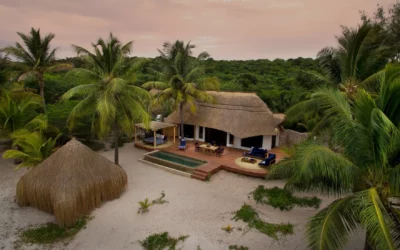 Fly Me to The Beach &Beyond Benguerra
Spend 4 nights or more in a luxury Casinha at &Beyond Benguerra Island, and return helicopter transfers from Vilanculos Airport to &beyond Benguerra are included. Combine this with a Kruger safari and the ultimate bush and beach holiday!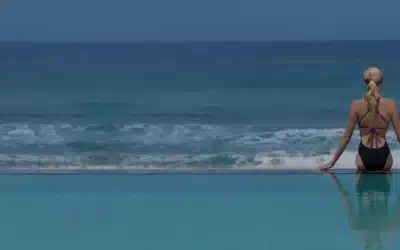 Free Transfers to White Pearl Resorts
Free transfers are up for grabs if you book to stay 6 nights or more at White Pearl Resorts, Ponta Mamoli. Make the most of the magnificent views. This amazing 6 night package includes flights from JHB as well as free air and road transfers to the resort!
Kruger Safari plus Vilanculos Beach Holiday Combo Package Deal
Luxury and style awaits on this package designed to enthral. Fly into Eastgate airport to begin your Bush and Beach holiday of a lifetime. Package includes road transfers and accommodation. Contact to book your stay.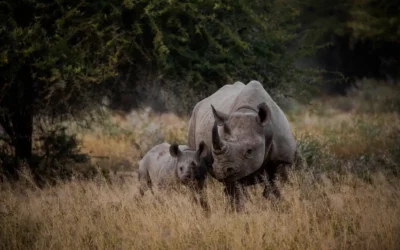 White Pearl Resort – Kruger to Coast Mozambique Holiday package
Combine your South African Kruger Safari with a relaxing escape to White Pearl Resorts and get one night free. The perfect beach extension to a safari trip. Enjoy a game drive in the morning and lunch on the beach in Mozambique.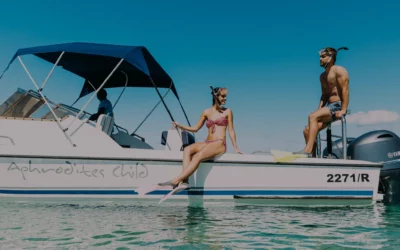 Unique Santorini Villa & Chilo Gorge Safari Lodge Combo Package
Look no further for that unforgettable bush and beach safari perfect for the experienced and discerning safari holiday maker. Chilo Gorge Zimbabwe and Santorini Mozambique make up a perfect combination package!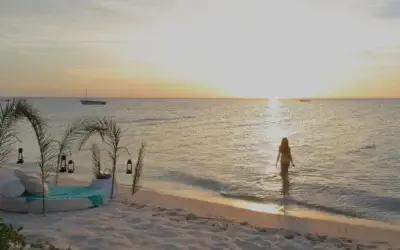 Lion Sands and Azura Benguerra
Bush and Beach safari! Enjoy your days lounging at the pool, relaxing at the spa or doing a guided nature walk or game drive. Book this fantastic Sabi and Beach combination - 4 nights at Lion Sands and 4 at Azura Benguerra Island Mozambique.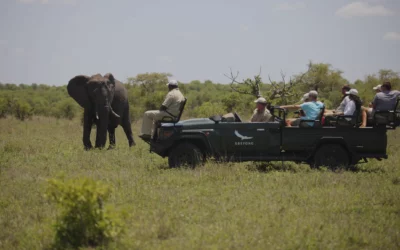 AndBeyond Ngala Safari Lodge and Benguerra Island Lodge
Bordering the Kruger National Park, Ngala Safari Lodge is a safari getaway boasting amazing wildlife spotting in South Africa. Take a helicopter flight to Benguerra Island Lodge off the coast of Mozambique where pristine white beaches and a host of fun activities.