Personalised Safari Packages in Mozambique
Your personal holiday choice of safari in Mozambique will be different from everyone else's personal choice. We can help you choose your ideal safari experience! We rate our customised safari packages in Mozambique and the rest of Southern Africa as world class. We cover all National Parks in Mozambique and can assist on self-drive or fly in safari accommodation. Our specialty is bush and beach safari combination packages that usually include Kruger National Park and the Bazaruto Archipelago Islands.
Choose Mozambique Safaris to these National Parks
Gorongosa National Park –

 Gorongosa National Park (situated in Sofala Province) lies on the South edge of the Great Rift Valley, near the border of Zimbabwe and 80km north-west of Beira. One of Mozambique's flagship conservation areas with a remarkable history, this park offers game drives through exquisite floodplains, fantastical fever tree forests, palm groves and scintillating grasslands. Your game viewing experience counts: see a wealth of birds, baboons, antelope, lions, elephants, buffalo and crocodiles! The park focuses on ecotourism, conservation and community initiatives in the aim to preserve people and planet for the future.

Maputo National Park

–

(previously Maputo Elephant or Special Reserve) is now a vital part of the Lubombo Transfrontier Conservation and Resource Area. See the intricate links between spectacular marine, coastal and inland ecosystems which are ideal for conservation and tourism. Experience magnificent lakes, wetlands, swamp forests, grasslands and mangrove forests on the beautiful coastline all located within the Maputaland Centre of Endemism the park is 1700 km squared and includes the Ponta do Ouro/Kosi Bay Transfrontier Conservation Area. So much to see and do here!

Limpopo National Park

–

Stunning wildlife sightings all gathering along the huge

Shingwedzi river that flows through

this beautiful park

and breath-taking scenery offer tourists a fantastic safari experience. Drive through 1 million hectares of pristine bushveld and see the Big 5. Stay in one of 4 campsites on a 4×4 route, a stopover for camper vans and a camp with 15 chalets and luxury tents too. The park borders the Kruger National Park and the Limpopo and Olifants rivers. Game walks, hikes, fishing, canoeing and a 4×4 trail add excitement to a safari here. 

Banhine National Park

–

stretching

700 000 ha in central southern Mozambique, find Banhine National halfway between Pafuri in the west and Vilanculos in the east. Enjoy vast plains and flood areas, lagoons and wild bush. Migratory birds love all the water and the wild animals to be seen include plenty of ostriches, kudu, duiker, steenbok, oribi and impala, while lions and leopards have also been seen along with elephant, buffalo and hippo.  

The Bazaruto Archipelago

–

is a marine national park boasting sensational ecosystems worth so much to people and wildlife over a huge 1430 square kilometres area of sea and land. This conservation area includes the five islands of the archipelago and all the creatures inhabiting the dune forests, the wetlands, mangroves, grasslands, bays and reefs.

This marine reserve

came about in 1971 to protect the incredible diversity of whales, sharks, sailfish, manta rays, dolphins, marlin and nesting marine turtles, as well as the region's last viable population of dugongs. Come and experience the region's sheer beauty, sheer uniqueness and soul food space in nature! A sought-after tourism destination where local people also count. 
Bush Beach Safari Deals into Kruger and the Bazaruto Archipelago
See the best of both worlds when you design your own bush-beach holiday in Kruger and the Bazaruto islands! Experience the raw wilderness of Africa on safari in a world class game reserve on a rate fully inclusive of luxury lodge accommodation, meals and drinks; then hop on a plane or helicopter for a few days on a tropical island where deep sea diving, long beach walks and private villas with plunge pools are the order of the day. 
Safari holidays to Mozambique are our specialty. All you need to know about combining wildlife safaris with Mozambique's breath-taking beach resorts. Kruger and Bazaruto deals tops. See our special combo safari packages and choose the right deal for your needs.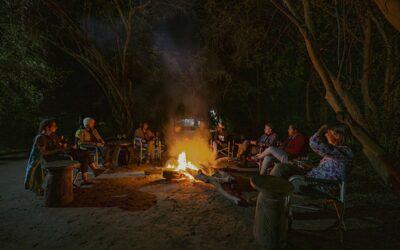 Mozambique safari to Wild Camp Gorongosa
A spectacular five-night package into the wilds of Gorongosa National Park with this well-priced Mozambique safari deal in the authentic Wild Camp. Walking trails are the focus of this glamping safari. Includes return light air transfers and two safari activities daily.
5 nights from
$2,850
Per person sharing
Kruger Park Safari plus Vilanculos Beach Holiday Combo Package Deal
Choose this seven-night five-star bush and beach safari to Kruger Park and Mozambique for a safari in Kapama Game Reesrve then fly to Bahia Mar Club in Vilanculos. Enjoy two game drives a day then appreciate Bahia Mar wellness facilities and scuba diving in the Indian Ocean.
7 nights from
$2,090
Per person sharing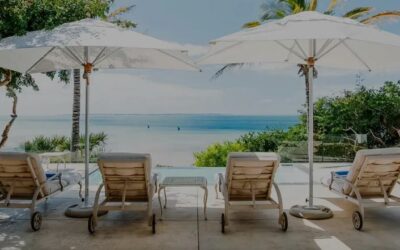 Kruger Safari & Villa Santorini Mozambique Package 2023
This beach and bush safari combines the best villa in Vilanculos Mozambique with a top Kruger Park lodge in our 7-night Villa Santorini and Lion Sands package. A unique double deal holiday that includes flights, transfers, full board and safari drives.
7 nights from
$4,650
Per person sharing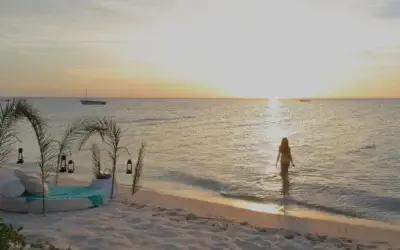 Lion Sands and Azura Benguerra
Bush and Beach safari! Enjoy your days lounging at the pool, relaxing at the spa or doing a guided nature walk or game drive. Book this fantastic Sabi and Beach combination - 4 nights at Lion Sands and 4 at Azura Benguerra Island Mozambique.
8 nights from
$7,665
Per person sharing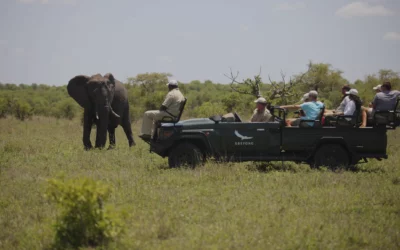 AndBeyond Ngala Safari Lodge and Benguerra Island Lodge
Bordering the Kruger National Park, Ngala Safari Lodge is a safari getaway boasting amazing wildlife spotting in South Africa. Take a helicopter flight to Benguerra Island Lodge off the coast of Mozambique where pristine white beaches and a host of fun activities.
8 nights from
$8,270
Per person sharing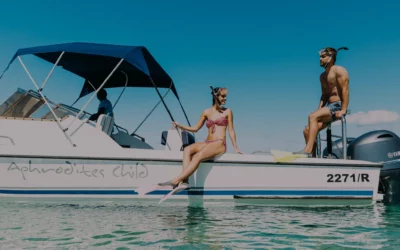 Santorini Mozambique and Chilo Gorge Safari Lodge Combo Package
An unusual 8-night combination safari beach deal to the luxury Chilo Gorge Safari Lodge Gonarezhou National Park in Zimbabwe then to lavish Santorini Villa in Mozambique. Enjoy ocean sports after a thrilling safari in the bushveld. Free air and road transfers, a spa treatment and island tours.
8 nights from
$4,995
Per person sharing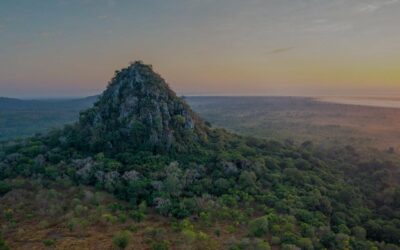 Gorongosa Safari Packages 2023 to Muzimu Camp
Grab this luxury 5-night safari special deal to Gorongosa Muzimu Camp for a wilderness holiday with a difference this 2023. Stay in a rustic chic bush camp for top wildlife viewing. Explore Gorongosa wilderness areas when you choose 5 nights under the stars in an exclusive package including light aircraft transfers.
5 nights from
$6,970
Per person sharing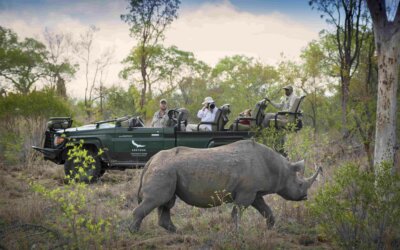 Londolozi and Mozambique's White Pearl Special Package
Combine two high class holidays to the bush and beach in South Africa and Mozambique this 2023. A top notch White Pearl Resort dream holiday combined with a Kruger Park safari in one of South Africa's top game reserves. This is our top-selling bush- beach combo package deal!
7 nights from
$6,755
Per person sharing