Inhambane Honeymoons
Inhambane rates tops for honeymoon packages simply because it is so romantic. Yes, this sunny Mozambique destination is a haven for that dreamy choice of lavish honeymoon accommodation and pampering settings for couples in love. 
Inhambane offers unbeatable value for romantic weeks away in paradise. We know that this is the perfect honeymoon destination in Mozambique – think Tofo for sunny surfing deals and seeking the elusive whale sharks; think Barra for deep sea diving and fishing specials.
The bride gets an unbelievable 50% off her luxury accommodation on a few of our specials. Choose one of our irresistible and affordable 5-to-7-night full board package deals. Imagine celebrating your union on your own starlit deck with warm plunge pool, grilled seafood at the ready? Imagine organised beach picnics for two, alone in a sandy cove where only the coconut palms wave and island birds sing?
Make Memories at Massinga Beach Hotel on Honeymoon
Experience the very best of an unforgettable honeymoon to Mozambique with world class Massinga Beach honeymoon packages. Brides get extra special treatment as you both enjoy private plunge pools on expansive sunny decks and extra length king size beds in your magical sea view suite. Your deluxe 5-night package includes all road transfers via Inhambane, all meals and a surprise beach picnic treat.
Inhambane is easily accessible by air from South Africa and abroad and offers direct access to stunning beaches, snorkelling and diving packages and dreamy dhow cruises. Honeymoons are precious and we can help you choose the best lavish villas in this top selling romantic destination.
Choose deals where helicopters and private charters whisk honeymoon couples away to tranquil villas in lush dune forests. Picture yourselves swimming with the dolphins in a life changing experience. Snorkel for hours in warm waters and enjoy sundowner dhow cruises while fishermen pull in their lines and the sky turns pink. Spa treatments, massages, wellness packages and yoga on the beach – our honeymoon packages are special. We offer excellent rates for all romances in the Mozambique sun.
Choose Inhambane for your honeymoon where Tofo and Barra beaches beckon and where the vibrant culture of the city is an appealing option when you feel like dancing. Take a ride in a traditional dhow to Maxixe across the bay – hear the stories about this historic trading port in a memorable experience together.
Call us today to arrange your customized honeymoon package deal where value for money and opulent accommodation count. We offer some of the best romantic destinations around and Inhambane hotels rate as some of our favored holiday specials.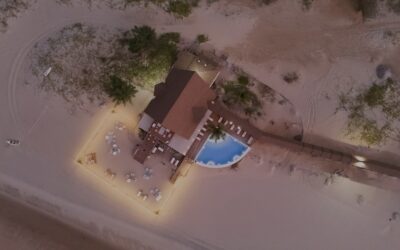 Sentidos Honeymoon Package Mozambique 2023
We off you our best-selling 5-night honeymoon package deal to the new kid on the block, Sentidos Beach Retreat, a luxury boutique hotel on beautiful Barra Beach with everything you need to ensure romance, bliss and a sun-filled vacation on the ocean.
7 nights from
$2,424
Per person sharing
Mozambique Honeymoon at Dunes De Dovela
A zen and cosy atmosphere, at Dunes de Dovela you will find authenticity, refined luxury and the perfect escape to recharge your batteries with your loved one. Newly weds are spoilt in a pristine environment where romance is assured.