Special holiday packages to Inhambane and Barra Beach
Browse our full selection of Inhambane holiday packages to Tofo and special Mozambique deals to Barra in 2024 for your dream beach vacation. Join Mozambique Travel to find unbeaten accommodation rates at the finest Barra Beach resorts and Tofo Beach villas. 
Inhambane is one of the oldest settlements along the Portuguese African coast and Barra Beach its main highlight and the most famous beach in Mozambique. We host families and honeymoon couples throughout the year in our terrific top ten Mozambique accommodations.  Discover stunning diving deals to Tofo to experience luxury dive lodges on stunning white beaches and untouched dive sites harbouring rare Manta rays, Whale sharks and turtles. 
Looking for exceptional deals on Inhambane trips and vacation packages? We recommend pretty Praia da Barra so stay longer and pay less on a special family package deal to Barra Inhambane. Luxury family-friendly beach holiday accommodation includes all flights and transfers in your select holiday special. 
Best-selling honeymoon packages on a romantic beach holiday escape include top romantic accommodation in Tofo and Barra. We recommend our special Inhambane package deals with discounts for South Africans, and we urge foreign travellers to choose the hospitable Eclectic Beach Retreat on Barra Beach and get special treatment with our five-night package deal to Inhambane 2024.  Chic chalet accommodation with garden views and fabulous amenities on this deal plus return airport transfers, dinner bed and breakfast, and free Wi-Fi. 
Contact Mozambique Travel to tailor-make your Mozambique honeymoon holiday to the beach at Inhambane. Choose romantic package deals for exclusive hotel accommodation, seafood meals, water sports and all transfers to and from airports.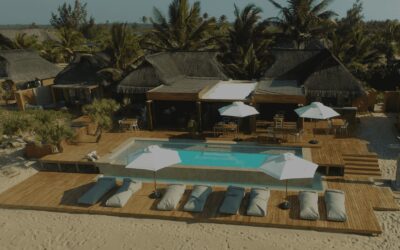 Eclectic Beach Retreat five-night special package deal
Choose this extraordinary 5-night special package deal to one of Mozambique's hottest beach spots in 2024, the romantic Eclectic Beach Retreat at Inhambane, Barra Beach. Enjoy a fully equipped villa ideal for honeymoons and couple retreats. Includes airport transfers!
5 nights from
$1,450
Per person sharing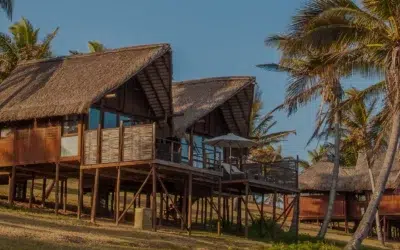 Five Night special deal at Massinga Beach Mozambique
Massinga Beach sits above a stretch of endless, private beach overlooking the azure Indian Ocean. Far from the madding crowd and offering barefoot luxury, the lodge caters for all guests - everyone who is wanting to get away from the hustle and bustle of city life.
5 nights from
$1,295
Per person sharing