Packages to Mequfi Beach Resort in Mozambique
Special packages to the dazzling Mequfi Resort in Mozambique comprise unbeaten specials and holiday deals to this exquisite Pemba hotel. This is a top beach lodge overlooking the sparkling Indian Ocean and we can customise your holiday to include all flights and transfers. We promise superior value with our rates to here.

Excellence in Value Deals at Hotels and Resorts
Stay for 5 nights all-inclusive in a deluxe suite at Mequfi Beach Resort in an irresistible package deal that also comprises airport transfers, all meals and drinks, and select activities. Choose excellence in value in this deal that is so hard to beat at a fancy upmarket destination in the north of Mozambique on the Pemba Peninsula - plus you get endless ocean views and sugar soft sands.
We love the modern clean rooms with their authentic décor and quality linens, couches, flat screen TVs and tasteful accessories. Luxury is the theme, local materials adding soft touches and private decks reminding guests to really relax on their unique holidays at a gem of a venue.
Flights from South Africa to Pemba Mozambique can easily be arranged. This is the perfect getaway for a romantic break or family holiday. Read our reviews to see how our client's rate here. You won't be disappointed!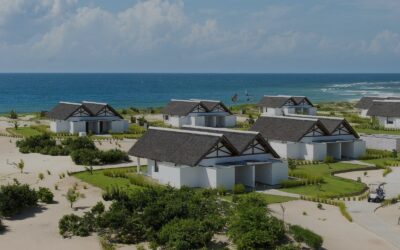 Mequfi Mozambique incredible special package deal
Mequfi Beach Resort in northern Mozambique at Pemba is the place to be on our new 5-night special deal. Get 50% off accommodation on an unforgettable half-price deal, ideal for families. Huge swimming pool, luxury suites and a top restaurant.