The top ten nightclubs and bars in Maputo
At last, the definitive guide to the very best nightlife in Maputo including all you need to know about the best bars and nightclubs in this capital city of Mozambique. Mozambicans know how to party that's for sure! Go and find the best live music in the top party spots in Maputo and grab a local beer at a local bar. Read about the top ten bars and nightclubs right here, read all the reviews and get the contact details. Make Maputo nightlife part of your Mozambique holiday whether you are on a beach escape or a wilderness safari.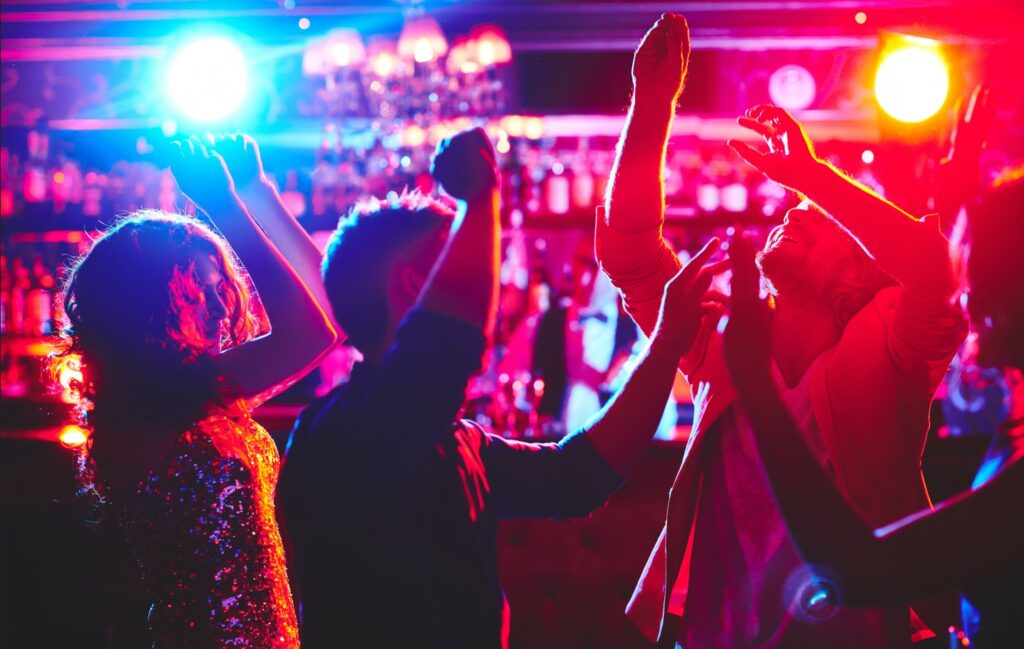 1 – Gil Vicente Café:
Where it's all happening, hip Mozambique music with a lot of improvisation and some wild jam sessions. All the action on Wednesday night through to Saturday night. Once the "karaoke" singers go up the atmosphere cranks up a notch – incredibly talented singers steal the show.
Address: 2HHC+GP2, Maputo, Mozambique. Call +258 84 537 9159
2 – Bairro, Bistro e Mercado de Ideias:
A hangout for 'creatives' with an authentic local vibe and great menu choices, very attentive service, and delicious food. An iconic space featuring plentiful locally produced items, a workshop section and an atelier called 'Alma Africana' – the best foods ever at the Bistro!
Address: Av.ª Julius Nyerere n.º562, Maputo, Mozambique. Call +258 82 788 2548
3 – Chill Out Bar:
Dine inside a comfy lounge with outdoor seating too, offering incredible live music in a stylish zone, drinks, and hookah. Risqué!  
Address: 2HCQ+MWX, Rua Mateus Sansao Muthemba, Maputo, Mozambique. Call +258 84 257 5625
4 – Opium Maputo:
Dance and nightclub in a beautiful interior with quality DJs spinning the discs for dancing and partying. Entry fee. Classy and fancy. 
Address: Avenida da Marginal, Baia Mall Maputo Cidade de Maputo, 1100, Mozambique. Call +258 87 834 7545
5 – Coconut Live:
A huge nightclub boasting three large video screens and an enormous dance floor in the middle. One level up is a VIP lounge overlooking the dance floor. Very crowded on weekends with younger revellers, it rates as Maputo's biggest club, right on the beach. 
Address: Av. da Marginal, Maputo, 4441, Mozambique. Call 00258 21 322 217
6 – Xima Bar:
Get lots of action and dive fully into Mozambican musical culture, learn to dance marrabenta with the Maputo locals here. Nice place to relax and meet or hang out with friends, have a nice beer and play pool! And here's a tip! There is the best ice cream in the city!
Address: Avenida do Rio Limpopo, Maputo, Mozambique. Call +258 84 592 2577
7 – Cafe Camissa:
An arty venue with a restaurant and live music on Fridays and Sundays now in a new venue at the Feira Popular in Maputo. Poetry and theatre evenings, an art gallery and internet cafe and soon an art and craft shop too. The best place to get into Mozambican art, food, drink and partying. 
Address: Rua da Argélia 194. 
8 – Matchedje Club:
Funky vibes, excellent food, great live music and a chance to sit and listen or get up and dance the night away with local Mozambicans who can really dance. Pool tables, and cool people. Get dressed up and hit this trendy spot.
Address: 2HR6+G9H, Av. 24 de Julho, Maputo, Mozambique.
9 – Copa Cabana Night Club:
A popular nightclub for drinks, dancing and meeting others in a vibey space. Open every night, 8 pm to 5 am.  
Address:  220 Rua Do Bagamoyo, Maputo, Mozambique. Call +258 84 453 9077
10 – The Press Club:
Funky restaurant, bar and lounge showing sports matches, live music and a traditional menu with Mozambican delicacies.  Cosy and casual space.
Address:  2HMF+W44, Av. 24 de Julho, Maputo, Mozambique. Call +258 84 588 4579
Book your Mozambique holiday with the travel experts and we will add Maputo nightlife highlights to your itinerary. Find the top ten clubs and bars in Maputo right here, in our special guide to the capital city of Mozambique. Stay in top hotels in the city centre or boutique guest houses in the leafy suburbs. Our special Maputo holiday packages are ideal for couples, families and business travellers who want to razzle after dark with the local people. Mozambique Travel is here to help you book your holiday to Maputo and Mozambique. Special deals and excellent Rand rates for South Africans!