Where to stay in Nacala
It's your trip to Mozambique and you are wondering where to stay in Nacala. This is the right place to find satisfying accommodation in northern Mozambique. Read all about the finest hotels and beach lodges in Nacala here. Browse our range of unbeaten hotel deals and special packages with Mozambique Travel.
Diving Nacala Bay on Special Beach Package Holiday
Diving holidays in Nacala Bay, northern Mozambique, offer astonishing colourful coral reefs, balmy waters, and heavenly accommodation. Some diving lodges on the famous Fernão Veloso beach also specialize in free diving. Book your special holiday package deals for a diving and leisure adventure you will never forget.
These are the famous dive sites you can explore in Nacala Bay:
Bonito Reef – 32 m down for coral gardens, sandy banks, rocks and many varieties of tropical fish such as Ribbon eels, Anglers and Leaf fish.

Stables – 34 m down with stronger currents, boulders, and a freshwater outlet where fish like to gather – find seahorses, Lionfish, eels and crocodile fish here.

The Wall – 50 m for advanced divers to go and see incredible corals, swim throughs and bigger fish 

Pinnacle – 35 m for all divers and a stunning reef where you can view Barracuda, Frog fish and others.

The Point – 45 m to see exciting bigger species like Stingrays, turtles and groupers with huge drop offs to explore.

Nemo – a shallower 20 m dive for photography to see Nudibranches, Ghost pipe fish and Frog fish plus more.

Paradise Reef – for all divers to see crayfish, Damsels, Goldies, Boa snappers and more.
Brilliant diving packages enthral our travellers and feature a variety of fantastic accommodation choices. Find yourself some 112km north of Ilha de Mozambique, also easily accessible and a cultural adventure waiting to happen. Combine this Nacala beach holiday with an adventure into Mozambique's past when you see Stone Town and the old colonial architecture on Mozambique Island.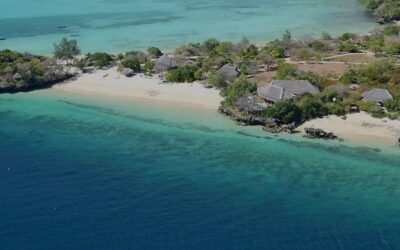 Ossimba Beach Lodge
Explore the north of Mozambique where few people venture and discover a world of wonder and wildness. Choose Ossimba Beach Lodge right on the edge of Nacala Bay where awesome views of a private beach compliment the indigenous forest setting enhanced by majestic Baobab trees.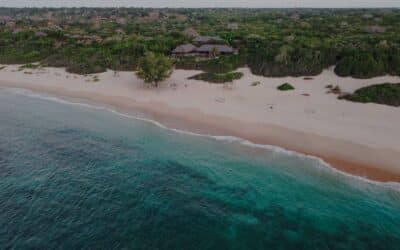 Nuarro Lodge Mozambique
The top diving lodge in Mozambique with amazing beach front villas that are eco and chic at the same time. The perfect place to relax and combine with Ilha de Mozambique and the Quirimba's. We have great packages with flights to Nuarro.
The highlights of a holiday to Nacala Mozambique
Nacala is best known for its beautiful beaches and scuba diving. Other activities include dhow sailing, fishing, snorkelling and hiking. 

There are some 12 dive sites such as Nacala Drop-Off inside the bay and idea for divers wanting to complete their Open Water courses. The dives go down to 50 m and sun fish cruise around the cliffs found that deep.

Extensive white pristine beaches are fringed with beautiful forest and mangrove ecosystems that hide a diversity of birds and other creatures. 

Whales migrate through the area from July to September and look out for friendly dolphins playing in the bay.

Take time to explore the other attractions nearby –

Ilha de Moçambique

, La Veranda Nature Reserve and the Baixo do Pinda Peninsula.
Nacala Facts and Figures
Nacala is a port city on the northern coast of Mozambique approximately 350 km south of the coastal city of Pemba, 750 km north of the coastal city of Quelimane and 200 km east of Nampula. It is both the capital and largest city in Nampula Province, Mozambique.

Nacala, also known as Cidade de Nacala or Nacala-Porto, is famous for being the deepest natural port on the east coast of Africa. 

Nacala started off as a little town and developed as a deep water port and an industrial, agricultural and exporting centre where cement, sisal and cashew are the focus. 

Nacala was damaged during the cyclone of the 1990s but still serves as the country's transport hub with the railway line linking it to Malawi. 

Tourism and economic activities need the coastal resources to keep Nacala sustainable: stunning beaches, untouched coral reefs, healthy mangroves, seagrass beds, lush estuaries, dune forests and riverine vegetation. 

The conservation of these resources will protect the people from the impacts of climate change such as storms and swells, huge tides, coastal floods and the rise of the sea levels.
Come and explore Nacala with a camera and walking shoes in hand – choose a value for your money special package deal with Mozambique Travel.