Pemba Bay is the third largest natural bay in the world
The gateway to the Quirimbas Archipelago, Pemba is fast becoming a top diving and water sports tourist destination of note in Mozambique. Book your special holiday package deals to Pemba, the most important centre in northern Mozambique that rolls over many hills and is dotted with wooden huts set amongst abundant Baobab trees. Most of our clients spend a few days at in one of the Pemba resorts and then head up to one of the island lodges for a few days. Quirky Quilalea and magical Medjumbe our two favourites!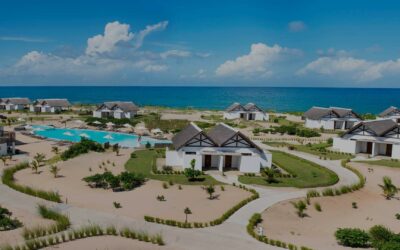 Mequfi Beach Resort
Mequfi Beach Resort is a great destination for families and honeymooners alike. Easy access from Pemba with elegance, charm and 5 star service. We rate this as our best value beach property in Mozambique. Special deals to here.
Pemba Beach Hotel and Spa
This chic Mozambique Riviera Accommodation is located on a private estate and takes full advantage of the African bush and the Indian Ocean sea views.
Ulala Beach Lodge, Pemba
A Mozambique Holiday at Ulala Lodge in Murrebue is based on snorkelling in the rich coral reefs and seeing a huge range of fantastic marine animals.
Divine Diving
Book that Mozambique diving package that you have always dreamed about, starting with a few days in Pemba then moving on to experience one of the Quirimbas Archipelago islands. Look out for the rare, huge Sunfish, large Potato bass, Napoleon wrasses, dolphins, whales and turtles in the protective bay. Once known as Porto Amelia, Pemba Bay is the third largest natural bay in the world. Go diving or grab a camera and stock up on unique memories. Great stops for diving are Ibo Island Lodge and Azura Quilalea Island. We have some great Mozambique dive packages for 2023 to both!
Fishing Holidays and Sailing History
Fishing holidays to this Mozambique port will reward anglers with opportunities to hook kingfish, dogtooth tuna, great barracuda, couta, dolphin fish and wahoo. Pemba is immersed in a culture of sailing and trading where Africans, Arabs, and Portuguese people have left their marks. Holidays to Pemba should include a visit to the Slave Trade Fort at Ponta Romero Lighthouse – once an auction venue for slaves but now a lookout point for incoming ships.
Diverse Accommodation for All
Mozambique holiday accommodation in Pemba ranges from exclusive five-star hotels to top class holiday resorts and self-catering lodges. Discover excellent restaurants serving fresh seafood and fish caught locally – thanks to increasing modern development and improving infrastructure. Buy arts and crafts at the local souk or traditional market.
Get ready for the Mozambique beach holiday of your life when you book your special island hopping deal into the Quirimbas Archipelago from pretty Pemba.
Stay at Mequfi Beach Resort
Ok so we just have to tell you about this amazing new beach resort just south of Pemba. Its five star accommodation and set right on the beach in Mequfi bay.
We have some great Mozambique holiday packages here and offer a 50% discount to Diamonds. Our guest reviews and feedback have been exceptional. Expect five star service and a host of included beach activities here.
The beach villa suites are in a league of their own with a separate bedroom and very suitable for family holidays. and if you need more affordable accommodation at Mequfi Resort Pemba then chose a deluxe room for something a little smaller but still having all the facilities.