Visa Policy for Tourists Travelling to Mozambique
Important Notice – View our latest and updated blog on the new visa waiver for Mozambique! 29 Countries are now exempt from the requirement to present a visa when travelling to Mozambique for tourism or business reasons.
Visa regulations and visa policy tips for travellers to Mozambique have been updated. This is great news after two years of Covid 19 requirements and specific border post formalities. Read the recent news about numerous changes with all things visa and travel related to Mozambique. 
Mozambique is arguably one of the most beautiful countries in southern Africa, thanks to its gorgeous 2 000 km coastline, exquisite islands, nature and marine reserves, its warm culture and fascinating history.
Tourists entering Mozambique on the east coast of Africa are lucky that the visa policy is quite lenient. Visa information out there is overwhelming, but the good news is that it is possible to get visas to Mozambique without too much stress. Planning your beach holiday also means planning your travel requirements and getting the paperwork sorted out. We are here to assist you to customise your special holiday package deal, visas included, to an island lodge of your choice.
Visa and Travel Requirements to Mozambique
What exactly is a Visa?
In simple terms, a visa is an authorized document allowing a person to enter, live within, and leave a country legally. A visa is usually stamped or is glued to a person's passport.
The Mozambique Visa Policy comprises the rules and regulations that all visitors must follow, no matter where they are from or why they are visiting. All visitors to Mozambique must have a valid visa to enter the country. 
BUT :
Citizens of 11 countries are visa exempt. They are permitted to stay within Mozambique for up to 90 days. These countries are South Africa, Angola,

Botswana, Namibia, Cabo Verde, Malawi, Mauritius, Swaziland, Tanzania, Zambia, and Zimbabwe.

All other nationalities in the world are eligible for a visa on arrival which grants a 30-day stay. They can be obtained at all points of entry in Mozambique.
Visa on Arrival, Awesome News!
All Mozambique border facilities issue tourist visas on arrival. This makes it easy for tourists to go on holiday to Mozambique. The best news is that all visas to all South African national are issued free of charge.
This means that tourist visas for foreign nationals to Mozambique are available on arrival, in Mozambique.  Citizens of all countries can obtain a visa on arrival at all border posts if they have documentation to prove they are travelling for leisure purposes (return ticket, accommodation confirmation or invitation letter). It is therefore not necessary to apply for visas in the country of origin for bona fide holiday trips to Mozambique.
These changes will also facilitate a smooth transition for international travellers connecting to Mozambique via South African International Airports. This visa policy will hopefully increase tourist numbers to the whole of Southern Africa.
Electronic Visa Plans, More Awesome News!
The testing of electronic visas, online visas, has started!  Visa requirements will be relaxed as of September 2022 to encourage more tourists into Mozambique and boost the country's economy. This is good news for tourists seeking a genuine tropical holiday in one of the most magnificent beach and island destinations in Africa.  
Online visas are progressive and will boost positive tourism to Mozambique. The country is also considering increasing the length of a tourist visa from 30 to 90 days. These changes in the visa regime and stay time frame of foreigners in the country aim to boost tourism and business to Mozambique because they will accelerate the flow of foreigners and investors. 
Get your visa chop-chop and see our amazing holiday packages to Mozambique here!
Visa Costs on Arrival to Mozambique
Visas purchased on arrival cost US$50 and are available at all the border posts listed below:
The airports of Maputo, Vilanculos, Pemba, Nacala, Beira, Tete and Inhambane

Ressano Garcia Border, Giriyondo Border, Ponta do Ouro Border (South Africa)

Namaacha Border, Goba Border (Swaziland)

Chimefusa Border (Zambia)

Mandimba Border, Zobue Border, Milenge Border (Malawi)

Chicualacuala Border, Machipanda Border, Nyampanda Border (Zimbabwe)
International travellers may still prefer to get visas in advance in their home countries at the same tariffs and relevant rate of exchange.
All immigration posts are now able to issue biometric visas immediately on arrival.  The good news is that Maputo Airport in Mozambique recently began accepting credit card payments for visas.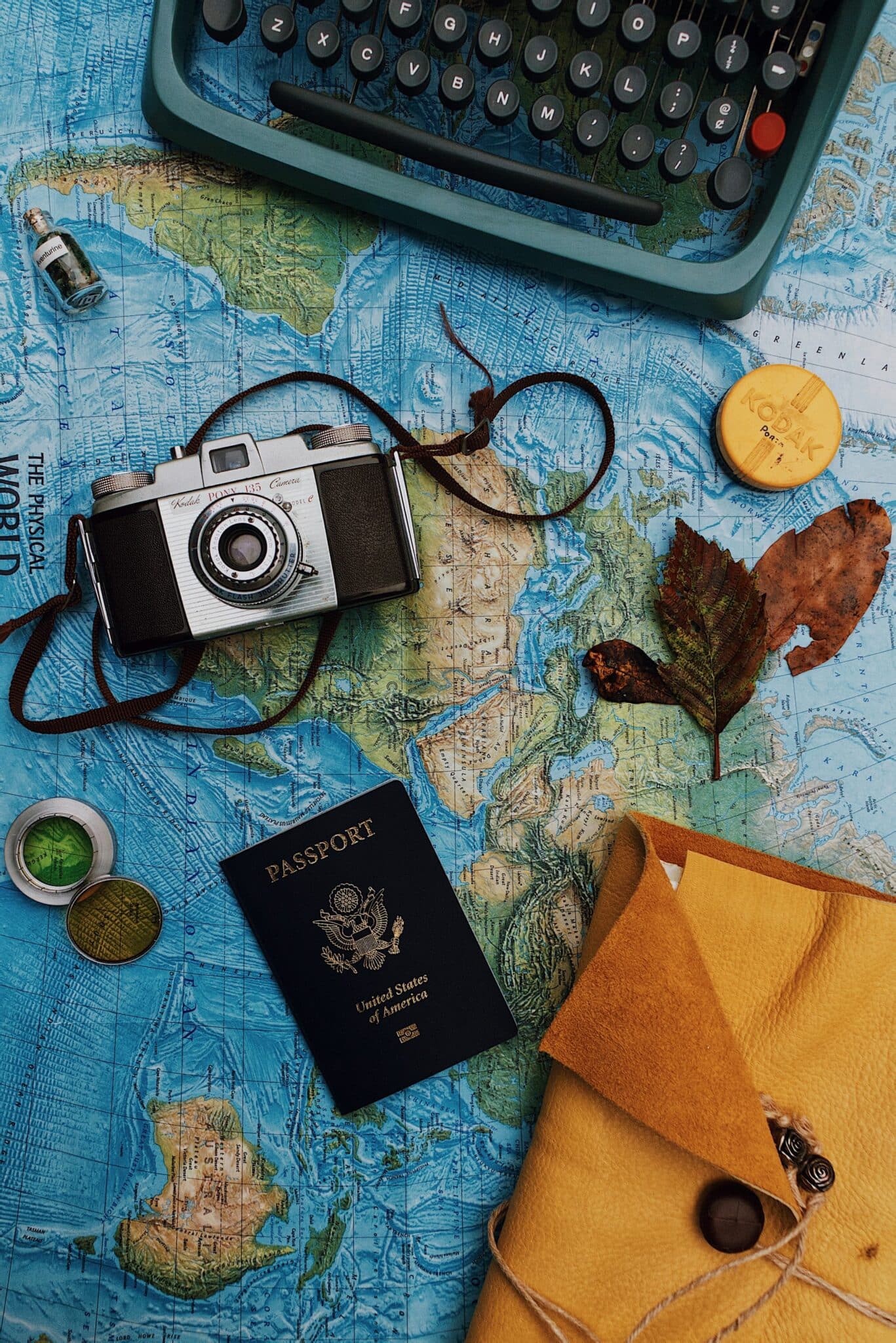 Visa Validity for Holiday Packages to Mozambique
The tourist visa is valid for 30 days. Border visas allow dual entry within a 30-day period.  For instance, visitors who have travelled to Eswatini and South Africa have found that the visa was valid for two entries if still within its 30-day validity.
Visas for South Africans Travelling to Mozambique
Visas are not required for South African Residents for tourist travel up to 30 days, and there is no charge.
In addition, there are 11 countries that do not require a visa to enter the country of Mozambique. These citizens can enter the country and stay for up to 3 months (90 days): Angola, Namibia, Botswana, South Africa, Cabo Verde, Tanzania, Eswatini, Malawi, Mauritius, Zambia, and Zimbabwe.
Passport Expiry Date, Important Fact!
Check your passport expiry date before travelling to Mozambique. Some international visitors have been denied visas on arrival if their passports have not had 6 months validity remaining.  It is very important to check this expiry date when you start planning your trip and your dates of travel. Planning your dream holiday to Mozambique should be done thoroughly and check all the boxes. Make your visa application part of your tailor-made package to a beach destination of your choice.
Passport Pages, Important Fact!
Your current passport must be valid for 6 months minimum, from your date of entry into Mozambique. Your current passport must also contain a minimum of 3 blank pages (or more). These blank pages are to allow space for the visa as well as the stamps to the passport pages to allow you to travel cross border, in and out of Mozambique.
If both parents travel with a child under 18 no additional documentation will be required for visas on arrival. When only one parent or a legal guardian, or another adult, travels with a minor he or she may be required by an immigration officer to establish the adult's relationship with the child. In this case, documentation and a letter of consent will be requested. The consent letter will no longer need to be in the form of an affidavit.
In cases where the documentation is requested and not at hand, the adult travelling with the minor will be given the opportunity to produce the documents after arrival. So, this huge barrier for family travel to Southern Africa is now a thing of the past.
Covid Policy of Mozambique
Q:

Can I enter Mozambique if I am vaccinated?
A: You can enter Mozambique if you are fully vaccinated. You are considered fully vaccinated if you have received both doses of double-dose vaccination at least 14 days before entering Mozambique.
Children under the age of 11 are exempt from vaccination demands.
Q:

Can I enter Mozambique if I am unvaccinated?
A: You can enter Mozambique if you are unvaccinated.   Simply produce a PCR negative test taken no more than 72 hours before arrival in Mozambique. 
In summary, if you have had your vaccine or Covid test you can pack your bags for that holiday in Mozambique without any red tape or issues. It's time to shed those months of Covid blues and head to the islands and beaches of Mozambique now. Get in touch today while we still have accommodation available.
For detailed advice and expert travel resources, as well as more info on how we can assist you en route to Mozambique please contact one of our knowledgeable consultants. This Information is intended as a guideline.
The hottest beach and culture destination in Africa, Mozambique is special, remote, environmentally responsible, spectacular and still largely untouched by commercial developments. Far more than just an exotic beach and island getaway experience.  Africa's best kept travel secret is out!
Featured Packages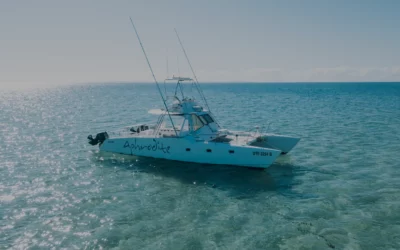 Santorini Mozambique Free Night Holiday Deal 2023
Stay for 5 nights in one of our top-selling Mozambique beach destinations in Vilanculos and only pay for 4 with plenty of extras this 2023. Escape on holiday to Villa Santorini on a free night special holiday deal. Includes airport transfers, all meals and drinks.
5 nights from
$2,485
Per person sharing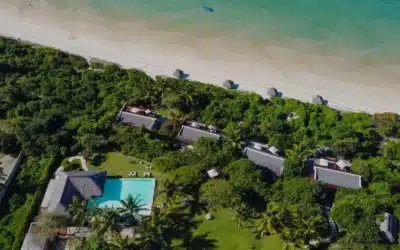 Bahia Mar SADC Family Special
Special treatment for South African families on this inspiring 5-night Mozambique beach holiday to the luxury Bahia Mar Club in Vilanculos. Stay in a spacious family unit on the beach. Kids stay free when you fly in from South Africa to Mozambique on this excellent family rate.
Enquiry Form
"*" indicates required fields