Travel Guide to Vilanculos
This Mozambique travel guide will have your questions answered on travelling to Vilanculous.
It's a tourist hotspot and a must see if you are travelling in Mozambique. Miles and miles of unspoilt beaches stretch north and south of Vilanculos, and have made the town a favourite Mozambique holiday destination. The town has a cool vibe with friendly locals, great traditional restaurants and bars and a wide range of different budgets for accommodation. Honeymoon packages, family holidays and scuba diving packages all start in Vilankulo town, the gateway to Mozambique's Bazaruto Archipelago. Meanwhile, in the Vilanculos region, life has pretty much remained unchanged with fishermen in traditional dhows traversing the coastline as they have for centuries. Stroll along the coastline of Vilanculos and you will discover quaint traditional villages fringed by palms and cashew nut trees.
The town itself lies a few kilometres inland from the bay. But there is plenty of local transport and private taxis and tuc tucs to get you back and forth. There's a tourist information centre in the heart of Vilanculos with internet access. You can also get internet at the TDM building.
Vilanculos overlooks the Bazaruto Archipelago and with the tides dhows and boats will ebb and flow. It is one of the water sport capitals of Mozambique so it's worth spending some time here if you seek adventure.
Accommodation in Vilanculous
There are a wide variety of beach accommodation options in Vilanculous to suit all budgets and tastes – from camping, backpacking and self-catering, to lodges, resorts and luxurious hotels. We would recommend medium budget accommodation to one of our favourites Archipelago Resort. If you are wanting the ultimate spoil at a beach resort in Vilanculos then head for Bahia Mar Boutique Hotel for five star service and an incredible setting.
Vilanculous borders the Bazaruto Archipelago so dhows travel between this port and the islands. The airport is based just outside the town with daily flights to and from South Africa and other international countries. Contact one of our consultants to organise your Vilankulos holiday package today. And of course, we book flights and transfers.
Getting to Vilanculous:
Flight schedules to Vilanculos:
Flights from Johannesburg and Maputo land daily at Vilanculos airport. International visitors will need to the first stopover in Johannesburg or Maputo. Remember tourist visas are available to all nationalities on arrival. The current flight schedules to Vilanculos for 2022 are as follows:
AIRLINK:
JHB to VNX direct: Mon, Tue, Wed, Thu, Fri, Sat, Sun departs at 11:35am arriving at 13h05
Vilanculos to Johannesburg direct: Monday, Tuesday, Wednesday, Thursday, Friday, Saturday, Sunday departs at 13h30 arriving at 15h15
LAM:
Johannesburg to Vilanculos via Maputo: Monday, Wednesday, Thursday, Friday, Sunday departs at 08h50 arriving at 13h05
Johannesburg to Vilanculos direct: Monday, Friday departs at 11h20 arriving at 13h35
Vilanculos to Johannesburg via Maputo: Monday, Wednesday, Friday, Sunday departs at 15h30 arriving at 18h45
Vilanculos to Johannesburg direct: Monday, Friday departs at 14h05 arriving at 16h20
Getting to Vilanculos by road:
Travel by good asphalt road from South Africa's Komatipoort border with some occasional road works and potholes. Just before reaching Maputo on the EN4, turn left towards Vilankulo and the EN1. Vilanculos is some 730 kilometres from Maputo so it's a long drive if you are coming from South Africa (1350km). It's a good idea to overnight in Bilene or Xai Xai to break up the drive and we have some great overnight options available.
After passing Xai Xai the signpost to Vilanculos is clearly marked for the 18km stretch into town.
If you are travelling from Zimbabwe there's a good tar road from Forbes Border Post Mutari. Expect bad potholes around Gorongosa on the EN6 and then the road improves again as you move south of Beira on the EN1. Turn right or south before Beira and then it's a further 390km to Vilanculos.
There are regular and excellent coach services available from Maputo or Beira and the local mini busses or chapas run frequently from Inhambane to Vilanculos.
Once you have arrived in Vilankulo, you can walk around the town, seeing the old and the new. Fishermen will be pleased to know that this is the best Marlin fishing destination in the eastern Indian Ocean, from October through to January annually! Named after the local tribal chief, Gamala Vilankulo, the town is called Vilankulo, the district and airport being Vilanculos.
What to bring to Vilanculos:
Visa and passport, insect repellent, hats, sun cream, malaria medication, camera, loose cool clothing and swimming costumes. There are plenty of ATM's in town so cash is not needed.

Do you like what you see?
We are here to make it happen!
You just can't wait to plan that holiday…can you?
Enquire with one of our travel specialists now, and we will get back to you shortly.
HOLIDAY PLANNING ADVICE HERE
Featured Packages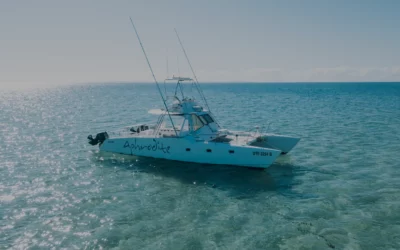 Santorini Mozambique Free Night Holiday Deal
Villa Santorini Mozambique has fantastic free night offers for 2023. Stay 4 nights and Pay 3, Stay 5 and only Pay 4. Luxury accommodation in a private and secluded location on the beach of Vilanculos. Book with us for the best deals to Santorini.
5 nights from
$2,485
Per person sharing
Enquiry Form
"*" indicates required fields