Azura Benguerra, our best Mozambique Lodge
Envision an unspoiled island in a Marine National Park, uninhabited beaches of stark white sands stretching as far as the eye can see, a scintillating turquoise sea, sun drenched days and starry nights. This is the enchanted island from our childhood imagination, with just as much magic.  Azura Benguerra, the first eco-friendly resort in Mozambique, was hand-built by the local community and is operated in partnership with it.
I begin my journey to the coastal resort of Azura which is located on the idyllic coastline of the Island of Benguerra. Azura Benguerra has 20 bespoke villas, each with a personal
Infinity pool, a private bathroom, outdoor braai, a walk-in closet, a large comfortable bed and
all of this is set in a spectacular location. Azura Retreats offers an enchanting seaside escape, enjoy sunny days fishing, snorkelling or diving in protected reefs; watch the migrating whales and dolphins that grace these waters. Or relax in your beachside sala on the beach and enjoy African spa treatments, while a Mozambican Butler-host will cater to your every need. The locals of the island provide interesting cultural encounters and their warm hospitality
Dining is a scrumptious affair, with a superb seafood menu, and meals can be eaten in the restaurant, on the beach or on a picnic in a secluded and romantic setting. Azura at Benguerra has a luxurious and decadent spa, as well as a water sports centre with adventures such as scuba diving, snorkeling, sailing, fishing and kayaking. Island walks and cultural excursions can also be arranged.
The public areas of the island of Azura Benguerra are located on the beach and are open to the sea. Azura have created many different zones for the pleasure and relaxation of the guests, from the ambient lounge to the lively Star Bar and its fabulous wine cellar, offering a selection of the owner's wines, specially brought from his chateau in France. The Jellyfish Restaurant serves breakfast and more formal meals. There is a media room for those in need of TV and Internet access, a boutique at reception and the Padi 5-star dive centre with first-rate Scubapro equipment.
Mozambique has some of the best marine species in the Indian Ocean. Its coral reefs have escaped the bleach that decimated the Seychelles and Mauritius reefs, and scientists have recently made a notable discovery in northern Mozambique. Called "reefs of hope," they have identified corals that indicate they have the potential to withstand climate change. The whale watching also surpasses that of the neighbours in the Indian Ocean. Humpback whales cross the islands off the east coast of Mozambique on their long trek from Antarctica to the warmth of the Indian Ocean, where they mate and have their calves. Between July and November, these playful giants are usually observed near Azura Quilalea and Azura Benguerra Island.
Less developed than the Seychelles, Mauritius and the Maldives, Mozambique offers travellers pristine beaches. On the private island of Azura Quilalea, guests can enjoy an entire tropical island paradise to themselves for a true 'Robinson Crusoe' experience. Moonlit sky's, serene waters, welcoming hosts;
Azura Benguerra Private Island, offers a truly bespoke experience for the travelling connoisseur. I could not have asked for a more magical island holiday experience.  No doubt about it, I will be back for more! See our Benguerra Island specials and packages here.

Do you like what you see?
We are here to make it happen!
You just can't wait to plan that holiday…can you?
Enquire with one of our travel specialists now, and we will get back to you shortly.
HOLIDAY PLANNING ADVICE HERE
Featured Packages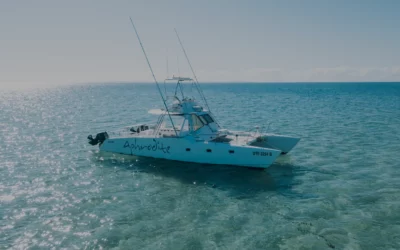 Santorini Mozambique Free Night Holiday Deal
Villa Santorini Mozambique has fantastic free night offers for 2023. Stay 4 nights and Pay 3, Stay 5 and only Pay 4. Luxury accommodation in a private and secluded location on the beach of Vilanculos. Book with us for the best deals to Santorini.
5 nights from
$2,485
Per person sharing
Enquiry Form
"*" indicates required fields