DISCOVER THE QUIRIMBAS ARCHIPELAGO
The Quirimbas Archipelago has loads of exciting holiday opportunities for everyone big and small. Many travellers are drawn to this region to explore its pristine underwater realm where a staggering marine population is found. You too can experience this phenomenon when you book your holiday to this premier destination! Choose from our selection of exciting and affordable high quality holiday packages
to the Quirimbas paradise for an unforgettable beach break.
A holiday in the Quirimbas Archipelago
A holiday in the Quirimbas Archipelago is not only about spending your time in the surf. It's about escaping the pressures of everyday routine and putting the oomph back into your life. In a place that is unchanged by development, where there are no roads, no cars and a few hotels, you can be guaranteed complete escapism as far away from the crowds as possible. This is what the Quirimbas paradise is all about.
Of the few inhabited islands in this archipelago, Ibo Island has to be the most significant one. Not only does it play host to one of the best dive resorts in Mozambique, Ibo Island Lodge – it has some historical landmarks that tell a story of an era lost in time. Crumbling ruins of 17th-century mansions and other ancient remnants dot this historic island. Here, you get insight into the locals' daily lives and get a chance to witness silversmiths hard at work making trinkets, using age-old methods passed down generations.
The islands are not as popular as Zanzibar and Mauritius, as a result, it receives very few visitors. This has helped in keeping the regions as pristine and unspoilt. Divers and snorkelers enjoy fantastic diving and snorkelling conditions where sometimes, if not always, have the dive sites to themselves! The Quirimbas paradise is a mecca for fishermen, offering excellent, year-round opportunities for hooking big game fish. Sailfish, Kingfish, Barracuda and marlin occur in these waters.
Get all the information you need from the experts in Mozambique travel. Contact us now!
Featured Packages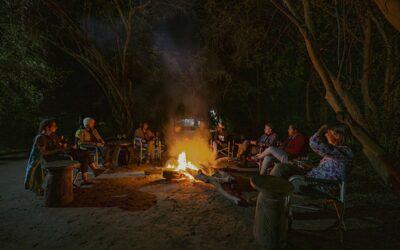 Mozambique safari to Wild Camp Gorongosa
A spectacular five-night package into the wilds of Gorongosa National Park with this well-priced Mozambique safari deal in the authentic Wild Camp. Walking trails are the focus of this glamping safari. Includes return light air transfers and two safari activities daily.
5 nights from
$2,850
Per person sharing