A Treasure on the Southeast Coast of Mozambique at Ponta Mamoli
Discover an unforgettable holiday destination at Ponta Mamoli in Southern Mozambique. White Pearl Resort is astonishing, it's awesome…even astounding. If you want to find out more, book a special package deal to this gem hiding down south in a tranquil bay of blue and white.
The treasures of White Pearl Resort are top secret until you arrive. Find this jewel surrounded by nature reserves and marine creatures, an intense natural beauty that soothes soul, mind and body. Carefully created on the silvery edge of pristine shores and designed to provide an opulent beach escape is the White Pearl Resort. Designer elegance matches sophisticated outdoor living, making this Ponta Mamoli hotel the perfect place for intimacy and rejuvenation.
The secrets lie in your experience of White Pearl. Secret dive sites packed with be jewelled fish and corals, glistening ocean waves where dolphins dive, picture postcard islands where only the palm trees sway and solitude beckon, horse rides up endless sugary beaches into the natural forests of Mozambique. 
Watch endangered turtles hatching on the sand under a full moon, meet local people who want to preserve their environment for better tourism and lifestyle opportunities. Contribute to the marine funds just by being there on an ethical and compassionate holiday.
This pearl of a resort on white beaches in the south of Mozambique is one of the most fantastic holiday resorts on the entire African coast. Guests love its friendly ambience that is hard to match elsewhere. White Pearl Resorts promises all adventurers a luxurious and tranquil escape on an untouched stretch of beach where only the sea breezes ruffle your happy spirit.  
We love the way a beach hotel in Ponta Mamoli can create a sense of instant relaxation and joy. Settle in your exclusive, private chalet with wrap-around deck, epitomising casual sophistication and furnished in soft blue and white shades.  Throw open all sliding doors leading from a chic open plan lounge and lavish bedroom onto a beautiful sun deck with loungers beside a sparkling blue plunge pool. Make the most of your spacious en-suite bathroom with enclosed outside shower.
Picture 22 such luxurious suites designed on stilts to blend into the surrounding environment with as little impact as possible and to maximise the mesmerising ocean views. Feel cool, calm and comfortable as you lay back on a soft couch with a book in a contemporary setting where you can feel at home. 
We think that these gorgeous villas are perfect for family holidays, romantic breaks and ravishing Mozambique honeymoons where couples are treated to utter romance and privacy. 
Spend many happy hours in the clean lines of the funky Beach Bar, perfect for drinks and light meals with legendary views then move into the acclaimed White Pearl restaurant to savour a range of fine Portuguese-Mozambican dishes, including fresh local seafood grilled to perfection.
Diverse Activities at Ponta Mamoli Diving and Fishing Destination 
Take time to explore an abundance of beach, ocean, sand and sun activities at White Pearl Resorts. If you can bear to leave your luxury suite, headfirst to the long, dreamy beaches to swim, walk and just be. Follow the motto at this world class destination that you have to slow down to speed up! Yes, slow down to smell the roses and escape your daily stresses. Simply try all the glorious ocean activities at White Pearl and, when you start, try them all! 
Rejuvenate mind and body when you snorkel with heart-stopping Bottle-nosed dolphins, instant therapy sessions with these ethereal creatures who seem to know what you are thinking and feeling. Your full board rate includes access to some incredible activities such as stand-up paddle boarding, sea kayaking, surfing, surf fishing, guided walks to the lake, fat bike beach riding, turtle walks, short massages, beach games and ocean safaris. 
A diving holiday at White Pearl includes all equipment, boat rides and courses. Do your first ever dive into the clear warm Indian Ocean or upgrade to a dive that challenges you such as the PADI Adventure Diver or Rescue Diver courses. See a mind-boggling array of marine creatures, corals, rare seaweeds and more. Majestic sharks, whales, turtles, and rays swim by you, unphased by your unusual dark shape. Get up close and personal with rare fish like the flame goatfish, fusiliers and unicorns. 
If you prefer to have your feet on the ground, choose a horse-riding journey over the dunes and up through indigenous landscapes for the best views of this flawless coastline. Head back to the resort for a soothing massage treatment before sipping cocktails and enjoying a romantic dinner of the finest seafood in an idyllic setting. White Pearl Resort spoils you with casual comfort combined with five-star luxuries.
Mozambique Travel promises the very best package deals and special rates for your ultimate holiday trip into Africa. Select one of our irresistible full board deals and fly into Maputo International Airport to start your blissful retreat in Ponta Mamoli.
Getting to White Pearl Resorts involves a choice of options. Self-drive from either Maputo International Airport in Mozambique or from Kosi Bay, KwaZulu-Natal, South Africa – but be sure to drive a 4×4 vehicle. Catch the White Pearl 4×4 road transfer if you don't want to drive. 
For the experience of a lifetime book the thrilling 30-minute helicopter transfer that takes you over the Maputo Elephant Reserve and along the Mozambican coastline directly to the resort. Enquire here now.
Featured Packages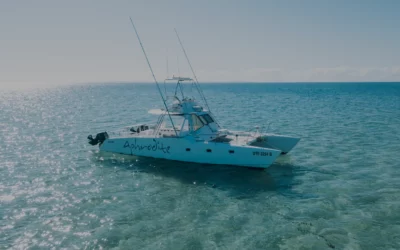 Santorini Mozambique Free Night Holiday Deal 2023
Stay for 5 nights in one of our top-selling Mozambique beach destinations in Vilanculos and only pay for 4 with plenty of extras this 2023. Escape on holiday to Villa Santorini on a free night special holiday deal. Includes airport transfers, all meals and drinks.
5 nights from
$2,485
Per person sharing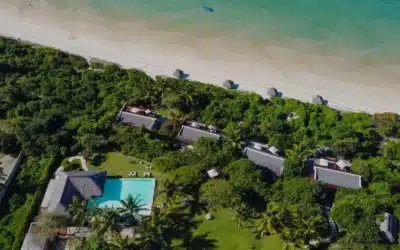 Bahia Mar SADC Family Special
Special treatment for South African families on this inspiring 5-night Mozambique beach holiday to the luxury Bahia Mar Club in Vilanculos. Stay in a spacious family unit on the beach. Kids stay free when you fly in from South Africa to Mozambique on this excellent family rate.
Enquiry Form
"*" indicates required fields