Where is the Best Place for a Honeymoon in Mozambique?
Come down to earth from the excitement of perfect beach weddings to experience the most romantic holidays and hot honeymoons to Mozambique. Mozambique honeymoons. Silky white beaches, year-round sunshine and breathtaking nature. Honeymoon packages with Mozambique's travel experts. 
Where is the best place for a honeymoon in Mozambique? That's easy, it must be a dreamy tropical island or a luxury villa in the Bazaruto Archipelago. Look forward to never-ending pearly beaches fringed with swaying coconut palms and cosy bays.  It's the little things in life that create memorable honeymoons – two sets of footprints in the sand, the candles on your table at dinner and the rose petals on your bed when you turn in. 
Our Top Honeymoon Destinations Mozambique
What a charming selection we have of top honeymoon destinations in Mozambique! Beautiful accommodations in a choice range of hotels, lodges, beach resorts, island villas and rustic cabins exude a special kind of romance. These best properties for couples line the pristine coastline of a country made for long summer holidays. Browse our very best Mozambique honeymoon deals.  
Bazaruto Archipelago honeymoon treats
Azura Bengurerra for heavenly villas

&Beyond Benguerra Lodge for dreamy dinners

Anantara Bazaruto Resort and Spa for pampering massages
Inhambane honeymoon resorts
Massinga Beach Resort for whale-watching views

Sentidos Beach Retreat for lagoon paddling.
Vilanculos dream villas
Bahia Mar Boutique Hotel for eco-wellness

Santorini Villa for all-inclusive dreams
What are you waiting for? 
Ask Mozambique Travel to organise your once-in-a-lifetime wedding here.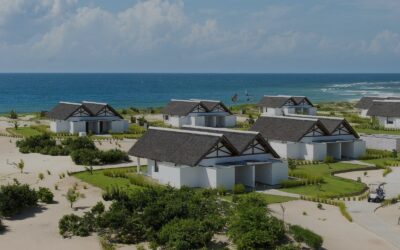 Mequfi Mozambique incredible special package deal
Mequfi Beach Resort in northern Mozambique at Pemba is the place to be on our new 5-night special deal. Get 50% off accommodation on an unforgettable half-price deal, ideal for families. Huge swimming pool, luxury suites and a top restaurant.
Machangulo Beach Lodge Free Night Special Deal 2024
Get one free night with our new 6-night special 'one free night deal at Machangulo Beach Lodge outside Maputo Mozambique. Pay for 5 nights but stay for 6 nights and enjoy breakfasts and dinners on this deal. Machangulo is our top lodge for fishing and scuba diving.
6 nights from
$1,130
Per person sharing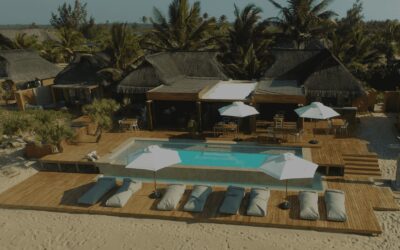 Eclectic Beach Retreat five-night special package deal
Choose this extraordinary 5-night special package deal to one of Mozambique's hottest beach spots in 2024, the romantic Eclectic Beach Retreat at Inhambane, Barra Beach. Enjoy a fully equipped villa ideal for honeymoons and couple retreats. Includes airport transfers!
5 nights from
$1,450
Per person sharing
Bahia Mar Mozambique and Anantara Bazaruto Special 2024
Book your special 7-night Mozambique break to two of our top beach properties on this amazing best-selling package deal. Two nights of beach bliss at the luxury eco-lodge, Bahia Mar Club in Vilanculos, then 5 nights at the well-loved Anantara Bazaruto Island Resort and Spa.
7 nights from
$3,648
Per person sharing
Machangulo Beach Lodge 7-Night Special Package 2024
Focusing on international visitors, this special 7-night package deal to Machangulo Beach Lodge offers luxury private villas and plenty of ocean activities. It's easy to get to just outside Maputo Mozambique on the wild Santa Maria Peninsula, and this special rate offers value for money.
7 nights from
$1,100
Per person sharing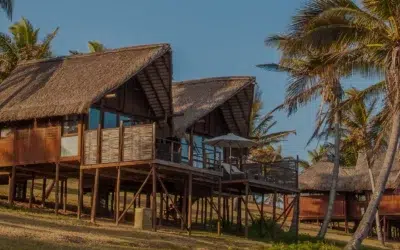 Five Night special deal at Massinga Beach Mozambique
Massinga Beach sits above a stretch of endless, private beach overlooking the azure Indian Ocean. Far from the madding crowd and offering barefoot luxury, the lodge caters for all guests - everyone who is wanting to get away from the hustle and bustle of city life.
5 nights from
$1,295
Per person sharing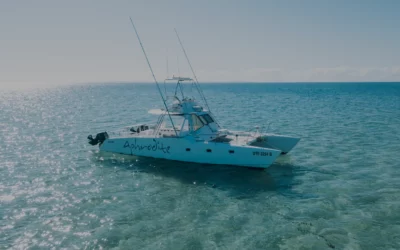 Santorini Mozambique Free Night Holiday Deal 2024
Stay for 5 nights in one of our top-selling Mozambique beach destinations in Vilanculos and only pay for 4 with plenty of extras this 2024. Escape on holiday to Villa Santorini on a free night special holiday deal. Includes airport transfers, all meals and drinks.
5 nights from
$2,485
Per person sharing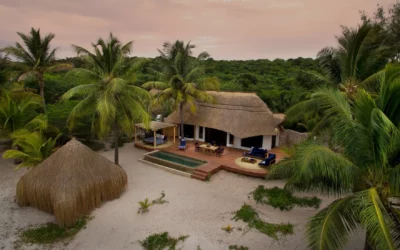 Fly Me to The Beach &Beyond Benguerra special deal 2024
We bring you a special &Beyond Benguerra Lodge deal with free helicopter transfers from Vilanculos and lavish amenities. A Bazaruto Archipelago holiday package to our top island lodge in a 4-night deal offers specials on meals, drinks and island activities.
4 nights from
$4,600
Per person sharing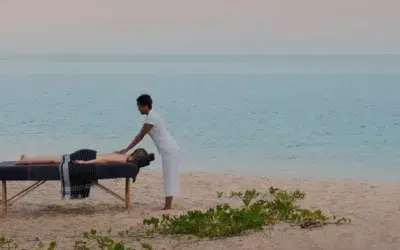 &Beyond Benguerra Island Long Stay Special Deal 2024
Stay longer and pay less at Andbeyond Benguerra Island on a discounted accommodation 6-night rate to the dazzling Bazaruto Archipelago. Includes helicopter flights and transfers, all meals and opulent accommodation. The best holiday deal for families and couples in a fully inclusive package.
6 nights from
$5,610
Per person sharing
Kruger Park Safari plus Vilanculos Beach Holiday Combo Package Deal
Choose this seven-night five-star bush and beach safari to Kruger Park and Mozambique for a safari in Kapama Game Reserve then fly to Bahia Mar Club in Vilanculos. Enjoy two game drives a day then appreciate Bahia Mar wellness facilities and scuba diving in the Indian Ocean.
7 nights from
$2,090
Per person sharing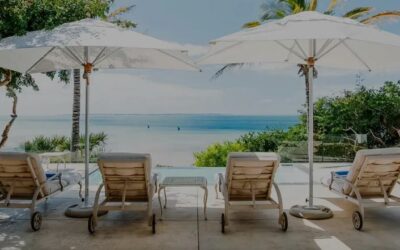 Kruger Safari & Villa Santorini Mozambique Package 2024
This beach and bush safari combines the best villa in Vilanculos Mozambique with a top Kruger Park lodge in our 7-night Villa Santorini and Lion Sands package. A unique double deal holiday that includes flights, transfers, full board and safari drives.
7 nights from
$4,650
Per person sharing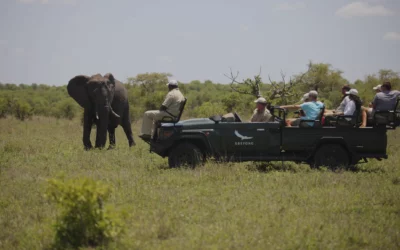 AndBeyond Ngala Safari Lodge and Benguerra Island Lodge
Bordering the Kruger National Park, Ngala Safari Lodge is a safari getaway boasting amazing wildlife spotting in South Africa. Take a helicopter flight to Benguerra Island Lodge off the coast of Mozambique where pristine white beaches and a host of fun activities.
8 nights from
$7,770
Per person sharing