Romantic Mozambique Honeymoons & Packages 2023
We provide all the perfect ingredients for an unforgettable honeymoon in the paradise of  Mozambique for 2023 – remote alluring islands, silky white beaches, endless sunshine and balmy tropical days, breath-taking natural scenery and exquisite luxury accommodation with ocean views. Add to this five-star service from happy friendly local people and you have the ultimate romantic Mozambique honeymoon of a lifetime.
Come to Mozambique Travel for your all-inclusive romantic honeymoon package because we are the experts. Customise your once in a lifetime honeymoon with us – we have created lifelong memories and unforgettable beach honeymoons on a prime stretch of Indian Ocean coastline. 
We think that the best honeymoon destinations are the islands of the Bazaruto Archipelago, the extraordinary beach resorts of Vilanculos, the tranquil Inhambane coastline and the untouched dune forests and landscapes down south at Ponta Mamoli.
What to Expect on a Honeymoon Romance for two in Mozambique
Fringed with coconut palms, infinite sugary beaches are the ultimate setting for intimate and remote experiences with your loved one. Private luxury villas with plunge pools are the way to go, beach hotels with magical spa therapies and wooden eco bungalows tucked into lush dune forests with only the birds for music. Serene beach dinners, sunset dhow cruises, romantic turndowns, and free champagne in your suite. 
We can turn your 2023 dream honeymoon to Mozambique into a reality at the click of a button! Our top-rated honeymoon destination is simply the Bazaruto Archipelago islands. Best-selling honeymoon packages to Azura Benguerra and Anantara Bazaruto Island Resort & Spa reveal heavenly havens to celebrate your first ever once in a lifetime holiday. Private butlers, flawless beach villas and huge discounts on 5-night package deals too when honeymoon couples choose luxury hideaways in the heart of the Bazaruto Archipelago. 
Honeymoons to Mozambique
Or choose sublime beach and ocean experiences with gentle pampering sessions in high tech spas and wellness centres. We value the five-night full board honeymoon holiday at Massinga Beach Lodge on a hill overlooking the idyllic Inhambane bay where private sun decks and splash pools provide the ideal setting for dinners for two. Or the sublime fantasy world of Santorini Villa with its extraordinary Greek-white design in Africa, king size beds, cosy lounges, huge bathtubs and designer toiletries – all the perks of honeymoon extras at these exclusive venues!
A firm favourite honeymoon package deal is a bush beach combination of a thrilling Kruger safari followed by chilled romance on a Mozambique beach. Go on safari in South Africa's famous Kruger National Park then chill out on white Mozambique beaches when you book seven nights split between the magnificent Kapama River Lodge and the elegant Bahia Mar Boutique Hotel. Stay in luxury safari suites on this unforgettable safari experience in the South African lowveld where two game drives a day are part of the package. Then fly to Vilanculos, home to whale sharks and dugongs, to kick back and relax in a trendy eco-lodge.
Renew your Wedding Vows in Mozambique in a Honeymoon Setting
Renew your wedding vows in Mozambique. Escape to a dream island or beach destination alone with your partner or invite a few select and special family members and friends to celebrate your anniversaries in tropical style. Select from our hand-crafted honeymoon package deals below or tell us what you want, and we'll tailor make your dream come true. 
Check out our map here to find all the honeymoon destinations in Mozambique!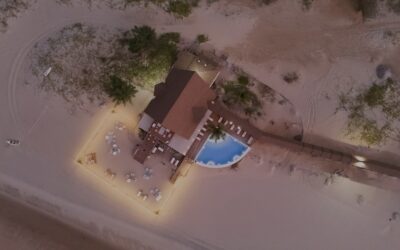 Sentidos Honeymoon Package Mozambique
We off you our best-selling 5-night honeymoon package deal to the new kid on the block, Sentidos Beach Retreat, a luxury boutique hotel on beautiful Barra Beach with everything you need to ensure romance, bliss and a sun-filled vacation on the ocean.
5 nights from
$1,735
Per person sharing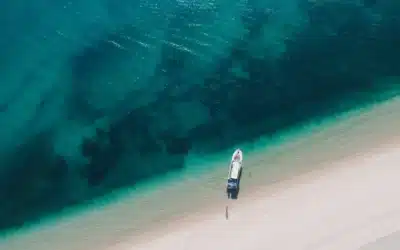 Honeymoon Bliss 4-Night Special Package at Bahia Mar Club
Find superb honeymoon bliss when you stay at Bahia Mar Club in Vilanculos, Mozambique. Explore the town and experience the local culture or if adventure is your pleasure then book exciting activities like horse-riding, scuba diving or kite surfing.
Honeymoon Deals to White Pearl Resorts Mozambique
A romantic getaway in the south of Mozambique, secluded with long stretches of beach and a luxurious escape. Make White Pearl Resorts your top choice for the best romantic holiday of your lifetime. 50% off for the bride!
All-Inclusive Honeymoon Package at Santorini Mozambique
Santorini Villas Mozambique offers you a top class Mozambique honeymoon. There is 50% Discount for the bride, and loads of other extras and surprises to make your honeymoon unforgettable! Read all about it here. Best deals to Santorini Mozambique with us!
Mozambique Honeymoon at Dunes de Dovela
A zen and cosy atmosphere, at Dunes de Dovela you will find authenticity, refined luxury and the perfect escape to recharge your batteries with your loved one. Newly weds are spoilt in a pristine environment where romance is assured.
Mozambique honeymoons are our specialty, and we have booked hundreds of happy newlyweds to some incredible beach resorts and island lodges. In most of our options there are discount deals for the bride of up to 50% off and a number of special treats and surprises. But its not just about booking you a package. We walk and talk you through your requirements and preferences and then tailor make something special and unique. Our top honeymoon destination in Mozambique is definitely Benguerra Island in the renowned Bazaruto Archipelago. Fly into Vilanculos and then take a helicopter over to Benguerra Lodge or Azura Retreats. Luxury villas right on the beach make for a perfect setting and honeymoon!