Honeymoon Packages to Mozambique 2023 from South Africa
View our updated list of top Mozambique honeymoon packages and special deals for 2023 and 2024 and find them packed with magic extras and discounts for the bride. Look no further to find the best romantic deal that suits your budget and style. Mozambique honeymoons are our speciality so browse our hand-picked list of top packages from South Africa including flights and activities. 
Some couples choose special honeymoon accommodation deals at luxury beach resorts in Vilanculos and others prefer lavish island villas in the inspiring Bazaruto Archipelago. Sought-after Mozambique honeymoon packages in Ponta Mamoli treat special guests to personal butlers while Inhambane Barra honeymoon specials include water sports galore. We can recommend remote eco-lodges hidden in dune forests, rustic chic camps in the heart of Gorongosa National Park and modern high-rise hotels with live entertainment in Maputo. Your perfect honeymoon to Mozambique matters to us.
Our honeymoon packages provide the perfect ingredients for an unforgettable Mozambique holiday in top beach hotels and island resorts. Pick from the latest list of our top 10 honeymoons to Mozambique and find your perfect romantic accommodation for 2023 with updated special deals, room rates and reviews. Picture remote alluring islands, silky white beaches, and tropical ocean views. Choose an all-inclusive special Mozambique honeymoon package from South Africa with flights and transfers. These special honeymoon packages are updated monthly and honeymoons are our speciality!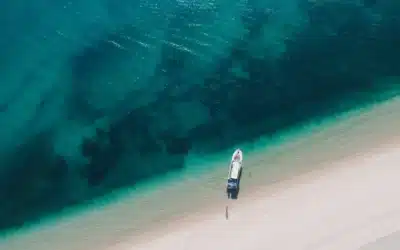 Honeymoon Bliss 4-Night Special Package to Bahia Mar
Find superb honeymoon bliss when you stay at Bahia Mar Club in Vilanculos, Mozambique. Explore the town and experience the local culture or if adventure is your pleasure then book exciting activities like horse-riding, scuba diving or kite surfing.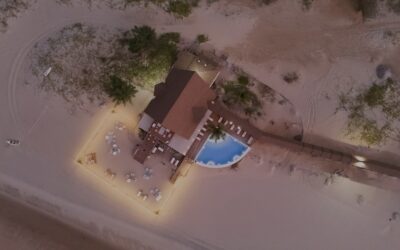 Sentidos Honeymoon Package Mozambique 2023
We off you our best-selling 5-night honeymoon package deal to the new kid on the block, Sentidos Beach Retreat, a luxury boutique hotel on beautiful Barra Beach with everything you need to ensure romance, bliss and a sun-filled vacation on the ocean.
7 nights from
$2,424
Per person sharing
Mozambique Honeymoon at Dunes De Dovela
A zen and cosy atmosphere, at Dunes de Dovela you will find authenticity, refined luxury and the perfect escape to recharge your batteries with your loved one. Newly weds are spoilt in a pristine environment where romance is assured.
All-Inclusive Honeymoon Package At Santorini Mozambique
Santorini Villas Mozambique offers you a top class Mozambique honeymoon. There is 50% Discount for the bride, and loads of other extras and surprises to make your honeymoon unforgettable! Read all about it here. Best deals to Santorini Mozambique with us!
Honeymoon Deals To White Pearl Resorts Mozambique
A romantic getaway in the south of Mozambique, secluded with long stretches of beach and a luxurious escape. Make White Pearl Resorts your top choice for the best romantic holiday of your lifetime. 50% off for the bride!
Romantic Mozambique Honeymoons & Package
deals
Travel from South Africa to Mozambique for a honeymoon in 2023 and we will fine-tune itinerary including flights and transfers.  We can turn your 2023 dream honeymoon to Mozambique into a reality at the click of a button! Browse our list of romantic Mozambique honeymoons and package deals and choose one to suit your budget and needs. Our top-rated honeymoon destination is definitely the Bazaruto Archipelago islands. Huge discounts on awesome package deals when honeymoon couples choose luxury island hideaways in the glimmering Indian Ocean.
Pick one of our top 10 romantic Mozambique honeymoons and package deals then book magnificent accommodation on a remote castor sugar beach fringed with tall coconut palm trees or a tiny island surrounded by clear turquoise seas. The best honeymoons start here with Mozambique Travel and our popular romantic specials take couples to top beach hotels, wonderful wilderness safari lodges and idyllic island villas. 
The best deals promise a whopping 50% off lavish accommodation for the bride! Our romantic Mozambique honeymoon packages offer you value-for-money holidays where you will be whisked away to romantic lodges in Vilanculos and Barra Inhambane. Browse our 2023 best-selling honeymoon special rates here. 
The best honeymoons to Mozambique
View the best honeymoons to Mozambique with our special beach hotel and island resort packages. Celebrate your love in 2023 with a dreamy Mozambique getaway to upmarket accommodation on islands, beaches and in the bush. We promise something for everyone. 
One of our most popular honeymoon specials take you to Gorongosa National Park's luxury wilderness camps to be alone in nature. Check out our splendid Maputo hotel suites for honeymoon deals too and make sure you head down south to the best of honeymoon accommodations at the scintillant White Pearl Resorts, Ponta Mamoli. 
Benguerra Island is our top honeymoon destination in Mozambique, floating dreamily in the renowned Bazaruto Archipelago. Fly to Vilanculos and then take a captivating helicopter flip over the shimmering Indian Ocean to andBeyond Benguerra Lodge or Azura Bengeurra Island Retreat. 
We value the five-night full-board honeymoon holiday at Massinga Beach Lodge on a hill overlooking the idyllic Inhambane Bay. Or the sublime elegance of the Greek-styled Santorini Villa with its many honeymoon perks and splendid five-star facilities at Vilanculos. Luxury accommodation in safari lodges and hotel suites make Mozambique the most unforgettable honeymoon destination of 2023!
Check out our map here to find all the honeymoon destinations in Mozambique!