Dreamy Bazaruto Honeymoon Packages
Calling all couples looking for a romantic and luxurious honeymoon getaway on a secret Mozambique island in a luxury villa!  Mozambique Travel offers best-selling honeymoon packages to Bazaruto Island in the magical setting of the dreamy Bazaruto Archipelago. We recommend the idyllic beach villas of Bazaruto Island Lodge and the private, opulent Vila do Mar. 
Find the stunning Bazaruto Island off the coast of Vilanculos and come and explore its crystal-clear waters, white sandy beaches, and abundance of marine life. It's no surprise that this island has become a popular honeymoon destination where newlyweds are entranced by its remote beauty, scintillating sunsets and inspiring sunrises.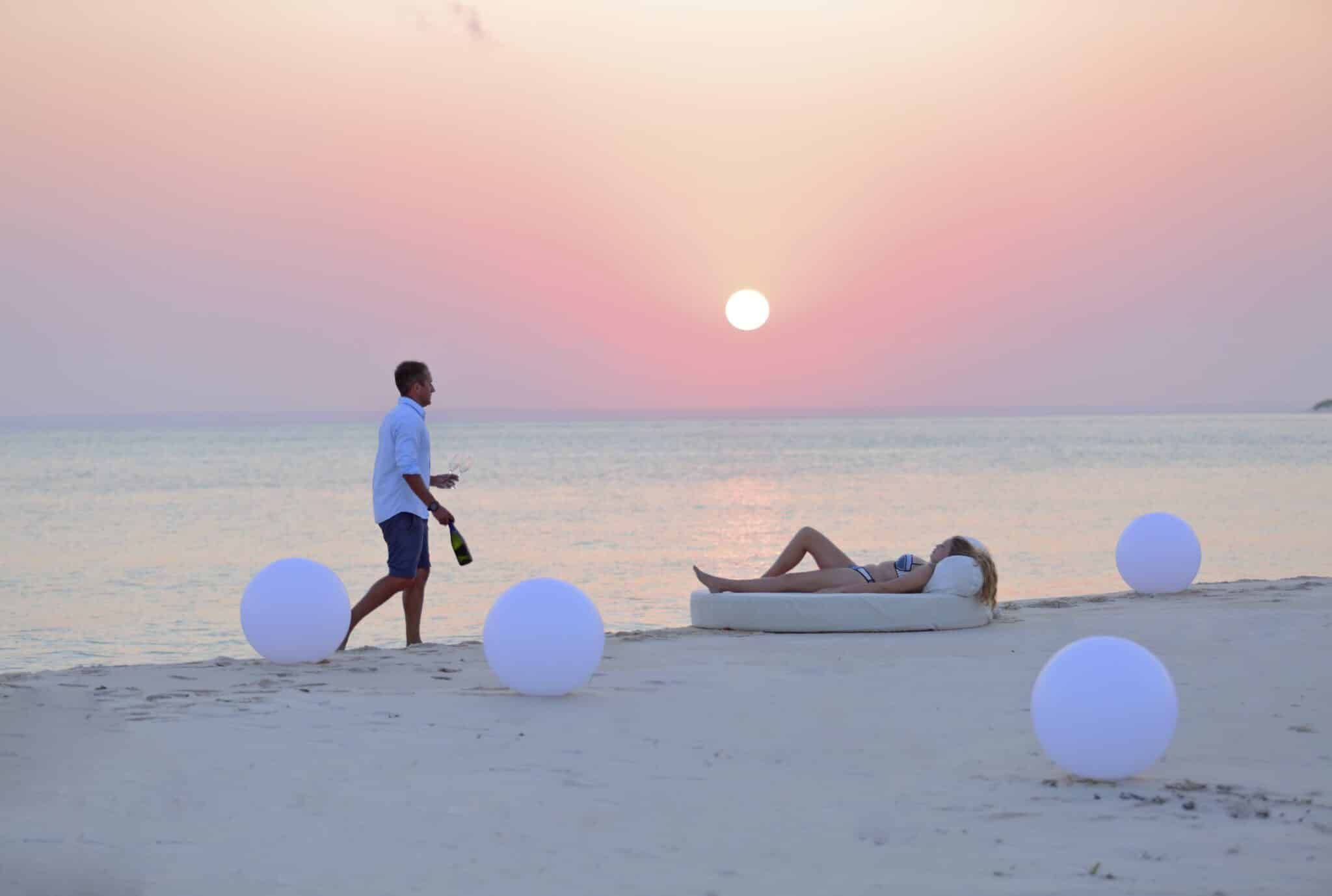 Romance Blooms at Bazaruto Island Lodge 
Bazaruto Island is a small piece of paradise, stretching only 35 km in length and 7 km wide. This Pearl of the Indian Ocean is made for relaxing island holidays in nature. Book a special honeymoon package deal to Bazaruto Lodge and revel in the silence while relaxing in a hammock, swimming in clear blue waters, and dining on fresh seafood. Be very impressed with this Mozambique trip of a lifetime. Your island holiday means the world to us.
Sun burnished and content, sit at the pool bar and sip a cold one. Then sample the glamorous buffet piled high with all kinds of tropical delicacies. Retire later to your perfect thatched A frame villa, right on the beach. Listen to the harmony of waves and sea birds as millions of stars show up, your cue to rest.  
Your villa accommodation is one of 40 earthy units spread out along the forested dunes at the northern most tip of Bazaruto Island. Feel immersed in nature as you settle into ethnic island style rooms with beach views, air conditioning, ceiling fans, TV and tea and coffee stations – some with splash pools and some with kitchens.
Fly to Bazaruto Lodge by helicopter when you choose our best honeymoon package deal for 2023 in our amazing 5-night Bazaruto Lodge special. We organise all transfers, luxury accommodation in an A-Frame beach villa, all meals and drinks and eye-opening ocean activities. These include two daily drop offs in Dolphin Bay, romantic sunset dhow cruises, a free Coral Garden Snorkelling Trip and a free Scuba Diving Lesson with beach entry dive. This irresistible package deal is our favourite treat for honeymoon couples in Mozambique. 
Marvellous Vila do Mar Honeymoon Special 
For even more privacy and even more luxury why not go for the high end Vila do Mar in its own spot on Bazaruto? It's ideal for couples looking for a dreamy getaway in paradise who will delight in our Vila do Mar Honeymoon Package to Vilanculos. 
Spend your days enjoying the clear ocean waters, listening to the sound your feet make by walking the thin-white sandy beaches of Bazaruto.  Chill on your villa deck after plenty of sun and surf, the teal ocean before you, and listen to the tide ebb and flow. Surrender to golden sunsets, as the sky is lit once again, by millions of stars. Our irresistible 5-night special includes lavish facilities such as a dazzling swimming pool, kitchen, air-conditioning, fan, porch, covered veranda and a beautiful, paved entrance and surrounded by beach and manicured gardens.
On top of all of this, our special honeymoon couples are treated to their own chef, all meals, drinks and housekeeping! Location is everything and Vila do Mar is the epitome of prime location in a paradise setting. Find this flawless all-inclusive villa nestling on the white sands of Bazaruto Island Mozambique. Bazaruto Lodge has wisely created this elegant addition to its brilliant portfolio of thatched A frame villas hiding in the natural dune forests along an untouched beachfront.
From dhow trips to horse riding, sport and game fishing to snorkelling, island hopping to island picnics, your holiday will be filled with exciting excursions. Come to Vila do Mar to relax, unwind and have fun. This is an astonishing five-night value-for-money honeymoon in Mozambique. We can book flights and transfers easily for you from South Africa to Vilanculos! 
It just goes to show that Mozambique is a trending 2023 honeymoon destination and we rate Bazaruto Island as our top choice of prime villa accommodation. We combine these island getaways with excellent wildlife safaris too in Gorongosa Mozambique or Kruger South Africa. Book that beach bush escapade with our Mozambique Travel experts. 
Featured Packages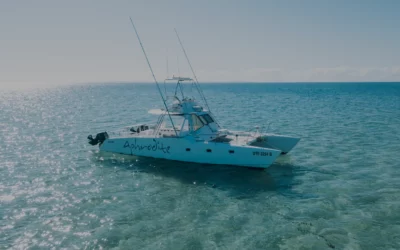 Santorini Mozambique Free Night Holiday Deal 2023
Stay for 5 nights in one of our top-selling Mozambique beach destinations in Vilanculos and only pay for 4 with plenty of extras this 2023. Escape on holiday to Villa Santorini on a free night special holiday deal. Includes airport transfers, all meals and drinks.
5 nights from
$2,485
Per person sharing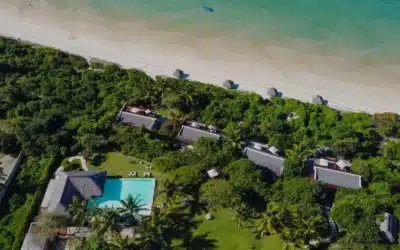 Bahia Mar SADC Family Special
Special treatment for South African families on this inspiring 5-night Mozambique beach holiday to the luxury Bahia Mar Club in Vilanculos. Stay in a spacious family unit on the beach. Kids stay free when you fly in from South Africa to Mozambique on this excellent family rate.
Enquiry Form
"*" indicates required fields