Experience travelling to Mozambique in the comfort of your car
A self-drive holiday in Mozambique made easy just for you with our expert travellers' guide to ensure that your documents and your vehicle are safe and ready for an adventure into Africa.
Criss-crossing the dynamic landscapes of Mozambique on a self-drive vacation takes some guts. Things change around every corner when driving yourself through this awe-inspiring African destination. From untouched bushveld in game reserves to endless white beaches and violet oceans, Mozambique entices visitors to sample her treasures. If you choose a self-drive holiday, you choose to soak it all up in your own time.
The Perks of Driving Your Own Car Across Mozambique
You get to explore secret corners of the country that other travellers would never know even existed.

You get to take things at your own pace – this is your customised, tailor-made holiday in paradise where you call the shots and decide when and where to stop, eat, drink or sleep.

You meet people from all walks of life: locals, different tribes and cultures, and visitors – in border queues, country pubs, beach cafes and maybe a cultural show or live music gig

You pick your choice of accommodation ranging from camping, self-catering, friendly guest houses and villas, to private chalets, five-star hotels and pristine island lodges.
Not only is Mozambique famous for her mesmerising islands, her pearly beaches, her intact wilderness areas and her fantastic water sports, but so too is she valued for her awesome holiday accommodation in every town and province you may experience, planned or not.
Book ahead and drive there, along the 2 500 km shoreline or via the main artery roads leading to Maputo. Travelling times from Maputo to Kosi Bay have been halved thanks to the new tarred roads and Catembe-Maputo Suspension bridge.  If you self-drive from Johannesburg and want to head to Maputo, incorporate a few days in Kruger National Park – or start in the north of Mozambique when you take off from Malawi, Lilongwe. The Maputo Corridor is an amazing engineering feat that links all neighbouring nations with Mozambique's main ports and towns. 
10 Self-Drive Travelling Tips to Smooth your Journey
Always stay within the speed limits and respect the rules of the road. Look out for bicycles, donkeys, carts, taxis, huge trucks and buses on the road, even on the main EN1 highway. 

When you approach a small town, slow down to 80kph, then 60kph as you enter the town. Traffic police will usually be waiting for people like you who don't like to slow down. If you hit a speed trap, expect to pay a minimum fine of Mtn 1 000 but remember not to pay any bribes, even when you are in the wrong. Pay the due fine and ask for an official receipt.

Do not use your cell phone while driving.

Do not drive on the beaches. This is illegal and results in the wanton destruction of turtle nests and has been known to cause changes in dolphin behaviour. Crabs, snails and other tiny creatures come out onto the beaches at night too.

Do not go off the main roads as many roads are unpassable. There may even be remnants of landmines since the civil war a few years ago.

Passports must be valid for 6 months

after your return date with at least 2 blank pages. Make sure your driver's license is real and up to date.

South Africans do not need a Visa.

Ensure that you have third-party vehicle insurance so arrange this before your trip to save time and money. Make sure your insurance does cover Mozambique. Read the fine print.

Make certified colour copies of all your legal, ID and travel documents and hide them in a separate place to your original documents. Laminate the copies to protect them.

You can take some things into the country with you but make sure you keep the slips from when you purchased them: alcohol (1 litre spirits or 2.25l of wine but NO beer); tobacco (200 Cigarettes or 100 Cigarillos or 50 Cigars); Perfumes (50ml of perfume or 250ml of Eau de Toilette; Pharmaceutical products (prescribed by a registered medical practitioner).

When loading or repairing your vehicle, or involved in an accident, by the side of the road, you are expected to wear reflective vests by law. You also need to carry 2 red triangles for breakdowns or accidents.
The Best Way to Self-Drive in Mozambique is the Chilled Way
Be polite to all and sundry, especially the police. 

Be organised – take a good guidebook and maps or GPS, taking time to explore off the beaten track.

Be a bit of a car mechanic in case things go wrong in the middle of nowhere. Take along enough spares to get you to the nearest garage: tyres, jacks, fan belt, fuses, etc.

See the deserted beaches where no one else goes, camp here a while and imprint the golden sunrises on your mind forever. 

Sip cold Mozambique beers at local taverns and surf a wave at Tofo. 

Ride horses in Inhambane, dance the night away in Maputo. 

Take a boat to Inhaca for the day and spend a weekend tasting the decadent delights at an island lodge in the Bazaruto Archipelago.

When in Mozambique, do as the Mozambicans do – smile, be patient and be cool.
Check out our self-drive packages here and choose the right accommodation for your exciting self-drive Mozambique road adventure today. A self-drive holiday in Mozambique is made easy just for you with our expert travellers' guide to ensure that your documents and your vehicle are ready for an adventure into Africa. 
Featured Packages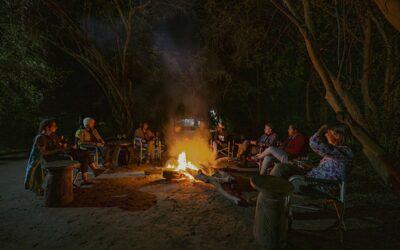 Mozambique safari to Wild Camp Gorongosa
A spectacular five-night package into the wilds of Gorongosa National Park with this well-priced Mozambique safari deal in the authentic Wild Camp. Walking trails are the focus of this glamping safari. Includes return light air transfers and two safari activities daily.
5 nights from
$2,850
Per person sharing