The History and Culture behind Mozambique
Read more here about the historical and cultural experiences you can explore while in Mozambique. This amazing country boasts a rich and diverse history and stories of its many peoples and tribes. It is worth a visit so book your holidays with our travel experts. We can organise your cultural holiday with an historical perspective to any destination in Mozambique. 
Mozambique is a Fusion of Culture
Travel to Mozambique is an immersion in a superb fusion of cultures. Your cultural experience of Mozambique is important. The history of different people and their tribes, their cultures, comes from the Bantu, Swahili, Portuguese influences long ago in history. 
Most people living in Mozambique are Black Africans and the main language is still Portuguese. The main indigenous groups are the Makhuwa, Tsonga, Makonde, Shangaan, Shona, Sena, Ndau, and others. There are also thousands of Europeans and South Asians. The main religious groups in Mozambique are Christian, Muslim Indigenous African, and other beliefs.
There is plenty of evidence of this rich fusion of cultures along the southeast coast of Africa seen in the architecture, cuisine and lifestyle of the Mozambicans. The Arab and Indian influences along the coast date back many centuries and the subsequent Portuguese trading posts played a major role in the slave trade of the times.
A major part of the cultural experience in Mozambique is the food. Mozambican cuisine is rich and varied, reflecting both its traditional roots as well as outside influences. Flavourful spicy stews eaten with rice or steamed cornmeal dough are common. With its long coastline and rich fishing history, fish is key to the national diet. The country is famous for its shellfish, such as prawns and crayfish, and its combination of seafood dishes with the spicy piri piri sauce.
Historical Significance in Mozambique
The historical experience of Mozambique is overwhelming and educational. Mozambique was a colony of Portugal and had a very turbulent history which is still ongoing – she gained her independence in 1975 but the Marxist government clashed with the anti-communists and there was bloodshed and division for years. Millions of people suffered and died during the war which only ended in 1992. In 1994 elections saw FRELIMO take power and Mozambique is trying to rebuild herself economically with tourism as a major drawcard. 
The capital city, Maputo, was previously known as Lourenço Marques and a walk around this historic centre reveals fine colonial-era architecture and an attractive natural setting alongside the deep-water harbour of Maputo Bay. Maputo is the commercial and cultural centre of the country, so enjoy the sidewalk cafés, bars, and discotheques. 
In Maputo, your historic experience includes visits to the many museums and landmarks that make Mozambique what it is today. The arts and crafts fair, the many restaurants and bars, and the Paroquia Santo Antonio – the old famous church with unusual and wondrous architecture and stained-glass windows. 
If you can get to Mozambique, you will enjoy the culture and the history, so intertwined with the nature and the coastline that draws all the tourists every year. Many resorts and hotels in Mozambique are of historical significance and the history surrounding them tell an interesting story.  Historical and cultural tours are also offered by lodges and resorts.
Take a boat from Nacala to the Isle of Mozambique or Ilha de Mozambique where you can catch up with plenty of history. The Island of Mozambique is a UNESCO World Heritage site thanks to its rich culture and history – and one of Mozambique's fastest-growing tourist destinations. 
Your experience of the culture of Mozambique matters to us. Meet the people, taste their foods, buy their colourful cloths and their curios. See how they need you, the tourist. Your experience of the history of Mozambique makes sense to us. We all have a history, and it helps us to understand each other better. 
We will customise your cultural and historical tour to Mozambique with a full board special package deal. Contact us today!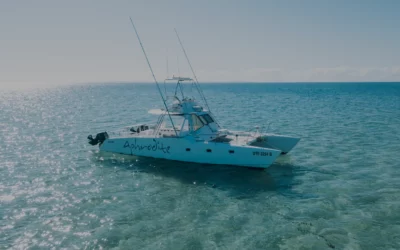 Santorini Mozambique Free Night Holiday Deal
Villa Santorini Mozambique has fantastic free night offers for 2023. Stay 4 nights and Pay 3, Stay 5 and only Pay 4. Luxury accommodation in a private and secluded location on the beach of Vilanculos. Book with us for the best deals to Santorini.
5 nights from
$2,485
Per person sharing