The Luxury accommodation of AndBeyond on Benguerra Island
Let's talk about a revamped island lodge on an island somewhere in the Indian Ocean. Let's talk about the stylish and chic AndBeyond Lodge, located on the beautiful Benguerra Island, part of the famous Bazaruto Archipelago in Mozambique. 
A short boat ride or helicopter flip from Vilanculos, tourist centre and home to the whale shark, this is the first lodge ever established on Benguerra island and today it rates as one of the best holiday destinations in Africa. 
Thousands of years ago, this second largest island in the chain of 6 picturesque isles broke away from the mainland and Portuguese explorers called it Santa Antonio. Tourists love its serenity, gorgeous villas and range of activities from horse riding and dune boarding to deep sea fishing, diving and sailing. 
Benguerra Island is a national park and home to fascinating animals and plants thanks to its incredible ecosystems of forest, grassland, wetlands and lakes. There are even freshwater crocodiles living in the three lakes and birdwatchers will be excited at all the bird species. 
And the magnificent andbeyond lodge is your chic base from which to explore this marvellous location. Mozambique is fast becoming the best travel destination in Africa and if you book your island package deal today, we can organise a great discount tailor made for you.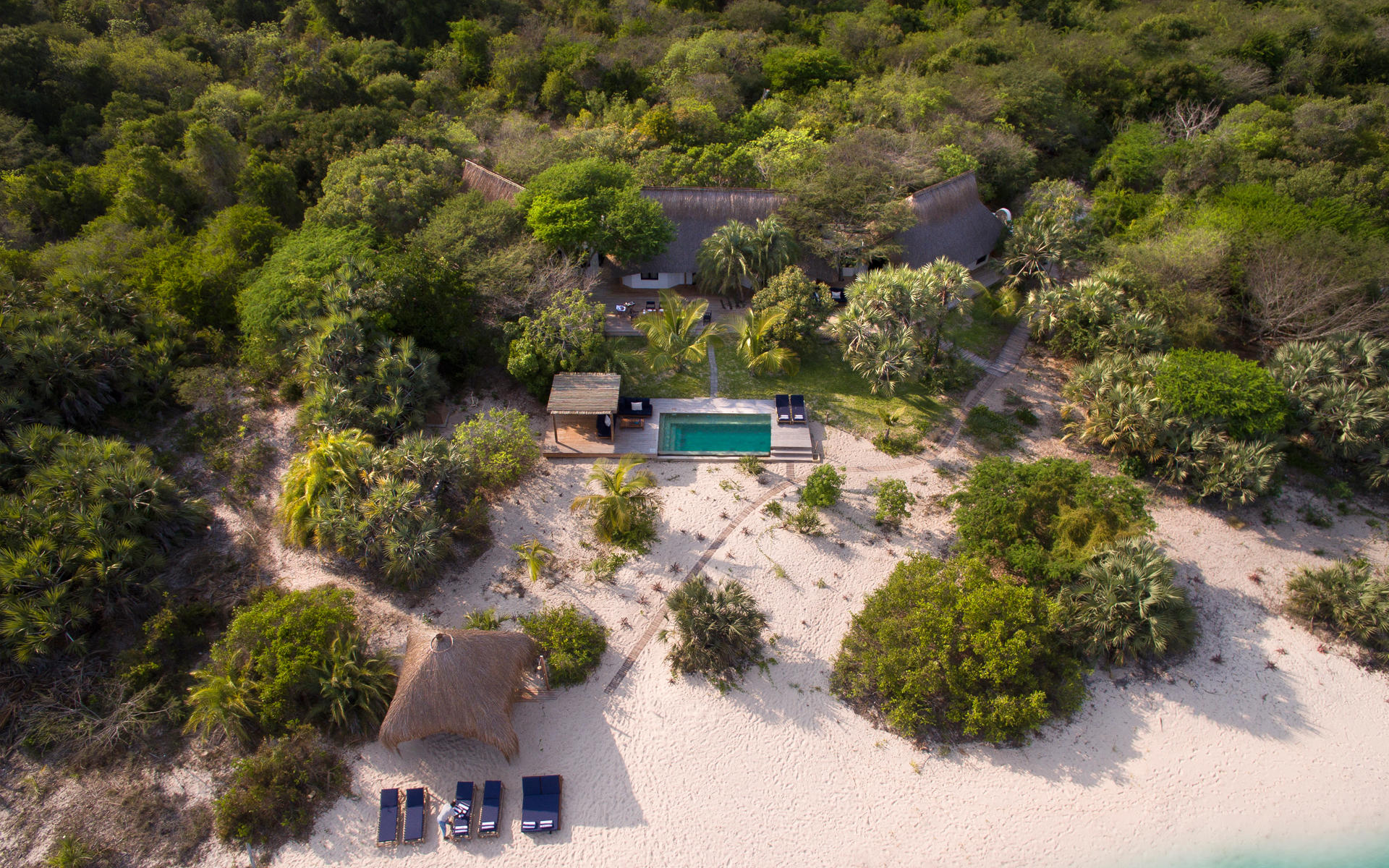 Rustic Chic Setting for Excellent Ocean and Island Activities at &Beyond Bengeurra
Come to unwind and pamper body and soul on a picture postcard island where it is always summer. Try a scuba diving session in the huge lodge swimming pool then set off by boat to a reef nearby to see the endangered turtles, dugongs and maybe a pod of dolphins playing in the clear swells. 
We love the modern, relaxed vision of rustic chic that is andBeyond – a venue whose decor, food, staff and service are reminiscent of an era when life was less stressful, and the environment mattered to people. Every cent you spend commits you to the principles of sustainable tourism because you contribute to the conservation of the ocean and island species and because you assist the local children and fishermen to go on surviving. Take a sunset dhow cruise and see how the people fish and live in Mozambique, learning valuable life lessons from such simplicity. 
Rated in travel circles as the classic luxury island retreat, AndBeyond Benguerra Island fulfils a need in all the guests who find it. The swaying palm forest, the soft white sands and an ocean that is reminiscent of a huge aqua marine lake ensure mindful relaxation at its very best. Let your body move when you try out some kite surfing, stand up paddle boarding and sea kayaking. Stop in all the island coves to walk and explore, picking up shells and birdwatching. 
The five-star lodge has been revamped to attract international tourists who need a breather from hectic lifestyles. Spend time in the beach bar, a cleverly transformed fishing dhow beached in the foreground of the main living area, perfect for that sundowner drink every day. Walk for miles then sit on the sands for a starlit dinner for two. So much romance, so much space, so much time.
Honeymoon Heaven Special Rates and Romance Deluxe on Benguerra Island
This is what the ultimate Mozambique rustic chic holiday should look like. Check out our honeymoon special deal if you are soon to be married.  Choose the dreamy villa of your choice, from a cosy cabana away from the madding crowds, a roomy casinha for the large deck and ocean views, or the capacious Casa Familia for unrivalled space, elegance and access to pure solitude. The power is in your hands to book your pleasure spot when you travel to Africa this summer. The year of fun starts now, the 2022 year of relaxing and romance at &Beyond Benguerra Lodge.
Nothing comes close to a romantic honeymoon on Benguerra Island at this deluxe lodge – experience one of the most blissfully perfect destinations in Africa with an enticing AndBeyond honeymoon package. What could be more romantic than endless white sandy beaches, warm clear water and spectacular sunrises from the ocean into clear blue skies?
Learn to dive at this idyllic Benguerra destination – home to the rare grey dugong and mystical whale sharks, turtles and dolphins. Take a bit of passion, add some kindness and a sprinkle of dedication and what you have is a recipe for something strong. Activities at Benguerra Lodge are varied and exciting, run by local people who love what they do. 
When you go fishing, you will be asked to catch and release, to conserve these species for generations to come. Take only photographs, leave only footprints on your dream holiday of a lifetime. The Bazaruto Archipelago is calling your name and we can tailor make your island vacation with more value and less stress. A holiday on Benguerra Island is all about the fine balance between the needs of the natural environment and the local people. Book your villa now with one of our consultants.
Featured Packages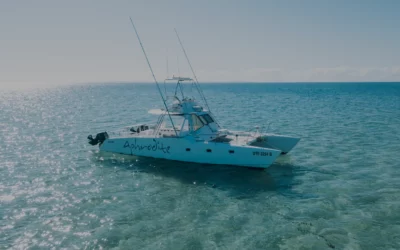 Santorini Mozambique Free Night Holiday Deal 2023
Stay for 5 nights in one of our top-selling Mozambique beach destinations in Vilanculos and only pay for 4 with plenty of extras this 2023. Escape on holiday to Villa Santorini on a free night special holiday deal. Includes airport transfers, all meals and drinks.
5 nights from
$2,485
Per person sharing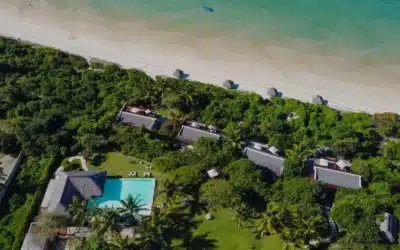 Bahia Mar SADC Family Special
Special treatment for South African families on this inspiring 5-night Mozambique beach holiday to the luxury Bahia Mar Club in Vilanculos. Stay in a spacious family unit on the beach. Kids stay free when you fly in from South Africa to Mozambique on this excellent family rate.
Enquiry Form
"*" indicates required fields