Exploring the Country's Natural Wonders and Cultural Treasures
Where is Mozambique on the world map? Where is Mozambique on the map of Africa? Good question. A map gives you a visual representation of a destination that you want to explore. You can place the map in the world, then place yourself there, in Mozambique. And then the fun begins! The research into that map, the discoveries of amazing places to visit and the exciting adventures that await.
Mozambique certainly cannot be missed on the map of Africa because it is a large sausage-shaped country on the eastern shores of the continent where the warm Indian Ocean waters lap sugary beaches. Let's be specific: Mozambique is located in southern Africa, below the equator at latitude -18.665695 and longitude 35.529562 and is part of the African continent. The DMS coordinates for the centre of the country are:
18° 39′ 56.50" S
35° 31′ 46.42" E
The Physical Splendour of Mozambique on the Map
You can't miss Mozambique on the map of Africa, taking up an enormous 801 590 square km of land. This landscape comprises strong, main rivers including the largest river, the Zambezi, followed by the Limpopo, the Licungo, Lurio, Lugenda, Messalo, Ligonha, Pungwe, Revue, Save, Changane and Rovuma.  The Zambezi crashes through Zimbabwe's Victoria Falls first, flows through Kariba Dam, draining the Lower Zambezi National Park valley and out the other side via the Cahora Basa Lake and Dam. It finally flows into the Indian Ocean at Chinde and feeds the famous Mozambique Channel.
Talking of water, Mozambique has a huge lake called Lake Nyasa and, as seen on the map, it is on the border of Mozambique and Malawi, so is also called Lake Malawi. The Cahora Basa is the fourth largest lake in Africa and Mozambique also shares a tiny piece of Lake Chiuta in Malawi.  
Take out your map and find Mozambique. You may use an atlas, or Google Maps or the internet search. You have heard that Mozambique is an idyllic island destination, but where are the islands exactly? You have heard that Mozambique boasts 2500 km of long white sandy beaches from its southern reaches at Ponto d'Ouro to its northern shores at Pemba. But where is Inhambane in terms of Vilanculos, Maputo and Beira? You want to surf at Tofo but you also want to fish the Machangulo Peninsula so you need to know how far to travel between the two. You get out your map of Mozambique!
The first thing you will notice is what a tourism hotspot you have discovered. Mozambique is one of Africa's best beach and island destinations, yes. Did you know that it is also an up-and-coming safari destination as the game reserves take on new life after many civil wars and political turmoil in the country? The likes of Gorongosa National Park, Niassa Special Reserve, Maputo National Park and Limpopo National Park are wildlife meccas in their own rights.
Mozambique is the Gateway into East Africa
Mozambique provides a wonderful natural central focal point and base for your travels into East Africa to find wildlife as it borders Tanzania (home of the Serengeti), Zambia (home of South Luangwa National Park), Malawi (home of Majete Wildlife Reserve), Zimbabwe (home of Hwange National Park and Victoria Falls) and South Africa (home of Kruger National Park).
Let's take a closer look at the spectacular island destinations and beaches in Mozambique, where a constantly warm tropical climate and the inviting Indian Ocean keep travellers coming back for more. Fly to Vilanculos, town of many faces and characters, to prepare for your escape to the Bazaruto Archipelago, a dreamy island destination comprising 5 isles and plenty of marine wildlife. 
In fact, the Bazaturo Archipelago National Marine Park was established in 1971 and stretches across a vast 1,430 square km area as the country's first national marine park. This incredible seascape is a natural asset of significant global importance and value to people and the planet and is a sanctuary for thousands of species of whales, sharks, manta rays, dolphins, turtles, and the last remaining population of dugongs. The creation and preservation of the Bazaturo Archipelago National Marine Park has put Mozambique on the map as a leader in marine conservation efforts.
Mozambique's Abundant Island and Beach Resorts
Choose luxury island villas on the largest islands of Bazaruto and Benguerra for a complete switch off from your crazy life – no noise, just the sounds of birds, the ocean waves and boats lapping. Tuck into fresh organic produce, seafood straight off the fishing boats, soft Portuguese bread and other amazing delights. Most island resorts and lodges, hotels and villas offer lavish 5-star facilities including private decks with plunge pools, wellness spas and gyms, and marine activity centres for all your ocean needs such as scuba diving, snorkelling, kayaking, stand-up paddle boarding and fishing!
If you prefer a mainland beach holiday and you want to explore the coast south of Vilanculos then you will never be short of a breathtaking beach venue with immediate access to white sandy beaches, ocean activities and the best views in Africa. We recommend Inhambane for its astonishing Barra Peninsula, Tofo surfing beach and Massinga Beach Resort for honeymoons deluxe. We guarantee world-class service from highly trained Mozambican staff who really care about your needs. 
Picture modern hotels with rim-flow swimming pools, large, manicured lawns, bars with sun decks, al fresco restaurants and timber chalets with personal BBQs. Mozambique is on the map, that is for sure! This African beach destination compares with the best in the world, the likes of Mauritius, the Maldives, Madagascar and the Caribbean. And yet, it is so close to the other pleasure you want to indulge in on your African quest – safaris to the Masai Mara and the Serengeti, climbing Mount Kenya and Kilimanjaro, swimming in Lake Malawi and seeing the Big 5 in the famous Kruger National Park. We tailor-make your tour to Mozambique with a beach-bush combination itinerary that blows your mind. 
Putting Mozambique on the Map in History
The history of Mozambique goes right back to when the Europeans first landed on Mozambique's shores during the voyages of Vasco Da Gama, the Portuguese explorer, at the end of the fifteenth century. These adventurers liked what they saw and set up a strong base here as early as 1530. They banished the Bantu tribes who were actually here first, and they took control of the entire nation. 
Local Mozambicans were forced into slavery and trading took off between the Arab, Eastern and European nations. Consider this: there would not be such a range of gorgeous best-selling holiday deals in Mozambique for tourists these days if it had not been for the various civil wars!
In more recent times, the Front for the Liberation of Mozambique (FRELIMO) was formed in the country in the 1960s, specifically as a guerrilla organization that fought to get the Portuguese out. Frelimo was against colonial rule and began to attack Portuguese diplomats and military setups in 1964. This Portuguese Colonial War continued for nearly 10 years until 1974 when there was also a revolution in Portugal that caused democracy in that country. The new government changed their rule of overseas territories such as Mozambique, then FRELIMO seized Maputo, the capital, in April 1974 in a coup. 
And the rest is history – a year later, Mozambique was declared an independent nation on 25 June 1975. Tourists love the beaches and the ocean activities, the game reserves, cultural traditions and long relaxing days doing nothing but relax.
The new tar road to Maputo has opened up travel opportunities to Maputo and beyond so be sure to look into this holiday option. Self-drive from KZN to Ponto Mamoli then on to Maputo for the vacation of your life, enjoying luxury lodges en route and fancy hotels in Maputo. We look forward to putting Mozambique back on the map for you and other discerning travellers to Africa.
Featured Packages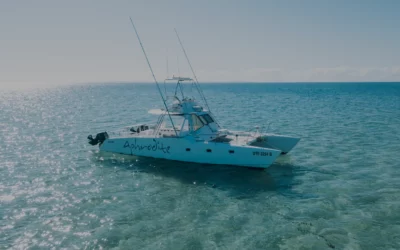 Santorini Mozambique Free Night Holiday Deal 2023
Stay for 5 nights in one of our top-selling Mozambique beach destinations in Vilanculos and only pay for 4 with plenty of extras this 2023. Escape on holiday to Villa Santorini on a free night special holiday deal. Includes airport transfers, all meals and drinks.
5 nights from
$2,485
Per person sharing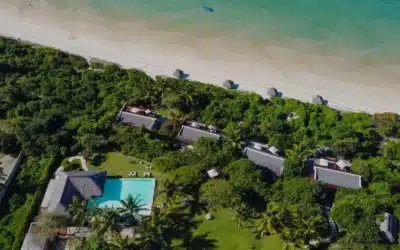 Bahia Mar SADC Family Special
Special treatment for South African families on this inspiring 5-night Mozambique beach holiday to the luxury Bahia Mar Club in Vilanculos. Stay in a spacious family unit on the beach. Kids stay free when you fly in from South Africa to Mozambique on this excellent family rate.
Enquiry Form
"*" indicates required fields