Mozambique is a unique African destination
A honeymoon in Mozambique has become one of Africa's most sought after choices. But it's not just the romantics that are choosing to spend their holiday to Mozambique.  It is an African country with a track record for seriously beautiful beaches, wild game reserves, scuba diving and snorkelling escapes, swimming with dolphins, whale sharks, rays and turtles, city breaks offering heritage and culture.  Mozambique remains a safe and unique African destination perfect for those who like to get a little bit off the beaten track, are seeking something authentic and less commercial.  Mozambique is a destination like no other and it suit romantics, families and groups of friends alike.
The country is roughly twice the size of California and has over 2,600 km of pristine coastline and beaches. That is a lot of beach and coastline to explore and some of these beaches still remain nameless due to the developing nature of tourism to Mozambique and the sheer volume of white sandy beaches lined with palm trees and warm turquoise Indian Ocean.
So we have established that Mozambique has world class beaches.  Many people head straight to the beaches which are the major drawcard, forgetting that the country is brimming with other attributes definitely worth exploring as part of a Mozambique adventure.
So what else does this gorgeous, tropical country offer visitors?  Let's start with the local culture in Mozambique. The people are friendly, welcoming and kind.  They love to dance and share the unique Mozambique sense of humour. They are proud of their heritage, their traditional food and culture.
Throughout the country and the more tourist visited areas there are vibrant Mozambique markets offering all manner of goods to browse and buy including fresh seafood, fruits and vegetable. The colorful Capulana fabric worm in Mozambique inspired the wonderful Paula Matsinhe, a fashionpreneur in Mozambique to create a brand called Uzuri which celebrates the Mozambique Capulana with a range of vibrant clothing and accessories un-mistakenly Mozambican to take home to wow your friends. Add art and crafts, jewellery and clothes and yes, you're getting the picture Mozambique is blessed indeed, well beyond just a dreamy beach.
Those of you who love culture and architecture should also include Maputo for a couple of nights and base yourself at the iconic grand dame of all hotels The Polana Hotel. Mozambique is famous for a rich historical architecture and a past that included slavery, spice trading and the export of homegrown cashew nuts and cotton. Today's Mozambique offers a heady mix of cultures and a melting pot of culture and people who love fresh prawns that the country is famous for, per peri hot sauce, and Dois M the local beer
Hopefully that has got your attention and read on for ten more inspiring reasons to plan your next holiday to Mozambique.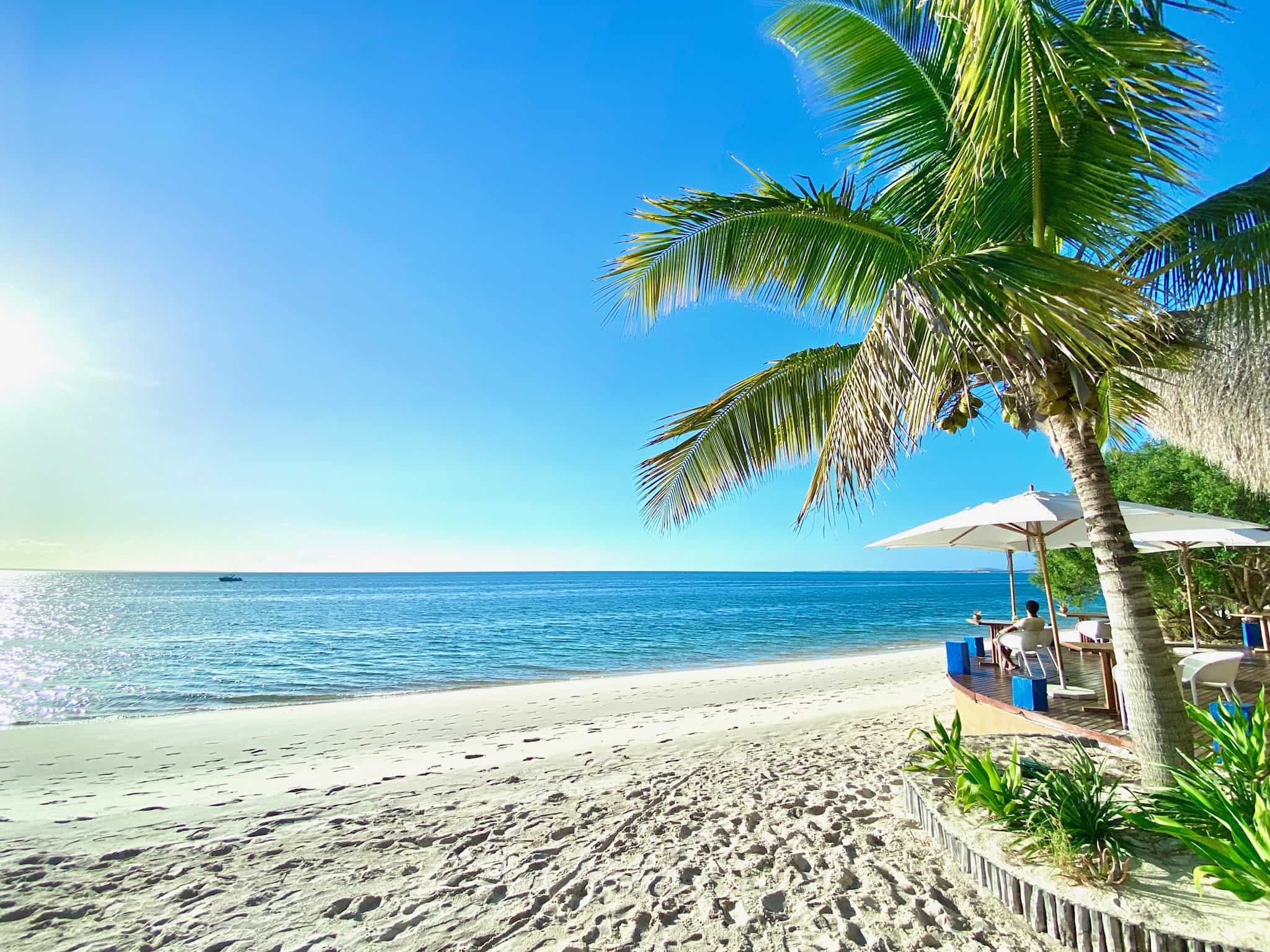 10 facts about Mozambique that you probably didn't know:
Geography of Mozambique: Mozambique is mainly a savanna plateau drained by the mighty Limpopo and Zambezi Rivers and the warm tropical climate is conducive to plenty of rain and flooding which has displaced thousands of the local population many who live in simple fishing villages along the coast and in the river valleys. You will have undoubtedly seen footage of some of the past floods and tropical storms in rural Mozambique and also other countries and the people exhibit a resilience like no other culture when it comes to rebuilding and getting on with things. Thousands of tourists looking for pristine and special beach resorts and accommodation flock to the Mozambique coast annually. The top most visited tourism areas include the beautiful Bazaruto Archipelago Marine National Park and resort towns like Vilanculos,  Inhambane and Ponta do Ouro. Far north in the Quirimbas Archipelago there are 32 islands to explore and Pemba the gateway to those islands is the one of the world's largest natural harbors. Currently this region is not operational due to the conflict surrounding the gas explorations in the north. So currently the Quirimbas is unvisited, but there are still hundreds of boutique lodges, luxury resorts and magical islands and beaches to explore in the middle and southern parts of Mozambique that are perfectly safe and very special.
Mozambique borders: The most popular border entry posts for tourists in Mozambique are Komatipoort and Kosi Bay. South Africans love to holiday in Mozambique and its one of the most popular self drive destinations in Africa due to the pure ease it can be combined with South Africa, be it by road or a short flight. For those who love to road trip, the new tar road to Maputo means travelling time from Kosi Bay is now less than an hour and a half. So the days of the dreaded 4 wheel drive trek into Southern Mozambique are now well and truly over! The little resort town of Ponta do Oura is home to some stunning lodges and mid to luxury range accommodation choices. If you want to splurge then treat yourself to a luxury experience in Ponta Mamoli at some of the most luxury Mozambique hotels, villas and lodges. In this region we rate White Pearl Mozambique, Anvil Bay Mozambique, Kilima Sanctuary Mozambique which is a stunning villa as is, Colina Verde 

Mozambique and

 Machangulo Beach Lodge for something more mid range options.   There's some useful and current travel information available from the SA high commission in Maputo and loads of online forums about driving to Mozambique although most of our clients still opt to fly in.
Covid and Visas Mozambique. A PCR test is no longer needed to enter Mozambique if a person presents a valid certificate showing proof of full vaccination against COVID-19.  In addition, children 11 and younger do not require a PCR test or proof of vaccination to enter the country. The Government of Mozambique does not require a COVID-19 test to exit the country. However, officials at the airport will request a negative COVID-19 PCR test before permitting you through immigration.  Health screening procedures are in place at airports and other ports of entry. The Ministry of Health (MISAU) continues screening at airports and other points of entry scanning the temperatures of all travellers. With regards to visas Mozambique has revised its visa policy and visas are issued on arrival to ALL nationalities at border posts and international airports at a cost of USD 100. South Africans do not require a visa and there is no charge for entering the country.
Driving in Mozambique: This has also got a whole lot easier and less stressful. Do familiarise yourself with the rules and allow for delays at the borders in peak holiday times. Adopt a sense of humour it is Africa after all! You will be stopped at various police checkpoints so you need to remember to wear seatbelts, obey the speed limits, carry your driver's license, your 3rd party insurance and road tax documents and place a huge smile on your face. It will be worth it we promise! When you are at your final destination sipping a cold 2M beer and eating the most ridiculously fresh prawns you have ever tasted, the drive will feel like a small sacrifice for such a stunning holiday and hundreds of families drive to Mozambique every day if they want to tow their boat or jet ski's or are travelling in groups. Mozambique is a perfect destination for families and groups of friends wanting to make holiday memories and its one of the most popular holiday choices for South Africans because of this.
Top destinations in Mozambique for luxury holidays, destination weddings, honeymoons and holidays to celebrate milestone birthdays or events include The Quirimbas Archipelago, the Bazaruto Archipelago and Marine National Park, Inhambane Tofo and the Barra Peninsula. Probably one of the most popular resort towns is Vilanculos and there is a wide range of holiday accommodation on offer here. Accommodation in Mozambique offers something for everyone and all budgets. From small rustic barefoot eco-friendly owner operated guests houses, to luxury small private resorts, to world class private islands and everything in between. Some of our handpicked favourites include Azura at Benguerra Island, Anvil Bay, White Pearl Resort at Ponta Mamoli, Machangulo Beach Lodge in Santa Maria, Ibo Island Lodge and Azura at Quilalea  in the beautiful Quirimbas Archipelago (currently closed) Santorini in Vilanculos, Diamonds at Mequfi south of Pemba, Sentidos Beach Retreat on Barra beach, Coral Lodge near historic Ilha de Mozambique, and Massinga Beach Lodge. There are of course lots more, but these are some of our personal recommendations and where we get consistently great feedback from our wonderful clients.
Independence in Mozambique: Mozambique became independent in 1975 and the country was devastated by a civil war, also enduring almost 500 years of Portuguese rule. Thereafter there was plenty of fighting against white rule in then then Rhodesia (Zimbabwe) and South Africa and between the government and right-wing guerrillas.
Official language Mozambique: Portuguese, is spoken by 50.3% of the population. More than half the population is Christian, nearly 20% is Islam, 10% is animism and some 20% of the population do not have religious beliefs. When in Mozambique do like the locals do. Greet with warm smiles and shake hands, wear neat, cotton (its tropical) casual gear to most venues. Formal attire is not really necessary in this warm climate. Don't be in a rush in Mozambique – it's all part of the charm of this exotic African country and expect to make small chat as you learn more from the people you meet about their culture and way of life.
Photographs: Do not take photos of any armed forces, airports, bridges or government buildings. this is important. As a tourist, you can take photos of tourist attractions and beaches and wildlife and there are some incredible photographic opportunities throughout the country from architecture and beautiful colonial buildings to sunsets, local people and of course the fantastic traditional sailing dhows which provide incredible photograph subjects. White billowing sails against azure water.
Movie, TV and Film Industry Mozambique Some of the dramatic scenes from Blood Diamond starring legendary Hollywood actor Leonardo Di Caprio were shot in Maputo, Mozambique. Blood diamonds was a highly successful film centred around the realities of the illegal diamond trade in Africa. The crew were based in Maputo for months and hundreds of jobs were created and it paved the way for many more films and series to be shot on location in magical Mozambique.
Gay Travel to Mozambique: In 2017 Mozambique decriminalised homosexuality making it one of more gay-friendly travel options in Africa. Danilo da Silva is executive director and co-founder of the LAMBDA Mozambique, which supports the gay community in Mozambique. It was founded in 2006 and is supported by 164 full-time staff and volunteers across Mozambique. Maputo the capital city offers a wide range of night clubs and bars, live music venues and restaurants. Volare Bar, Coconuts, Lounge, 4U, Mafalala Libre (some offering gay-friendly nights every Thursday) Sheik and Havana clubs to name but a few!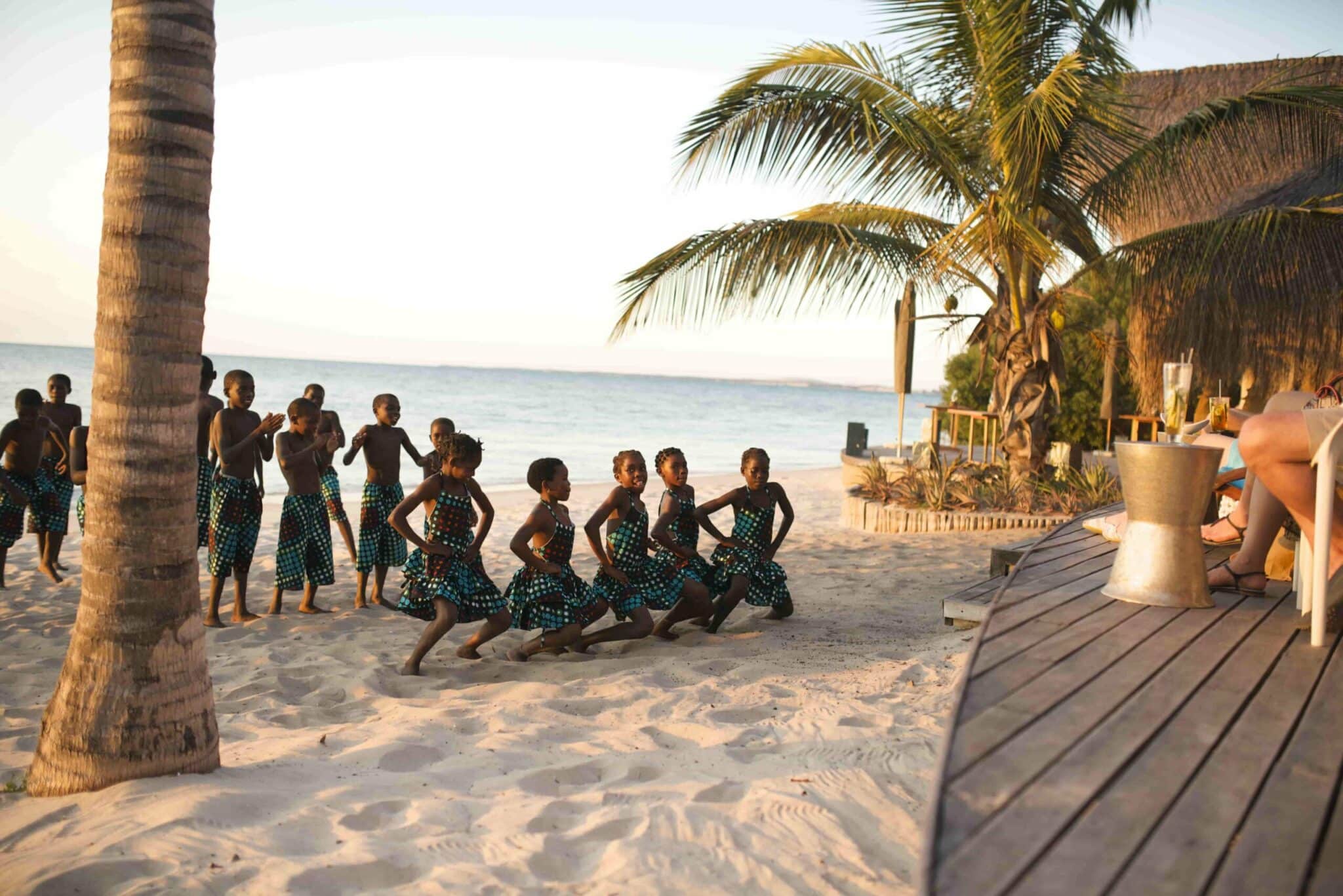 Now that we are able to celebrate life by socialising more normally again post the pandemic, don't miss out on Maputo in your quest to find the perfect beach. Maputo has an undeniable pulse and comes alive at night when local people and visitors alike enjoy the great array of live music venues and clubs for dancing. Maputo also is home to a wide range of music, arts and culture. The Fast Forward Festival is a month-long platform for celebrating the cultural scene in Mozambique's capital city. Founded in 2017, the annual line up of creative interventions usually includes an academic conference, exhibitions, workshops, debates and its own film festival. All the more reason to ask your tour operator to plan a couple of nights here on your Mozambique itinerary.
Some of our most favourite places to stay are The Radisson Blu Hotel & Residence Maputo, the Southern Sun Maputo, and of course iconic  Polana Hotel Mozambique.
Featured Packages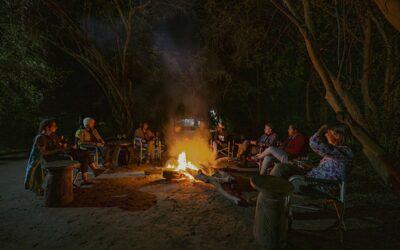 Mozambique safari to Wild Camp Gorongosa
A spectacular five-night package into the wilds of Gorongosa National Park with this well-priced Mozambique safari deal in the authentic Wild Camp. Walking trails are the focus of this glamping safari. Includes return light air transfers and two safari activities daily.
5 nights from
$2,850
Per person sharing