Diving with the Dugongs of the Bazaruto Archipelago
Diving with the critically endangered Dugongs in the awe-inspiring Bazaruto Archipelago Marine National Park is a lifetime experience. You can enjoy this unforgettable ocean activity from your designer beach villa on Bazaruto Island or from your lavish resort chalet on Benguerra Island.  
Do it, take dive and boat trips from exceptional lodges in the Bazaruto Archipelago to learn something new about the marine environment in which you holiday. Make as much difference as you can in your own way. Sustainable tourism is about planet plus people. 
These gracious sea cows are now so endangered that to see one or a few is magical. It all seems so right to see these ocean giants floating in the Indian Ocean where tall palm trees line the dazzling white beaches and idyllic island resorts offer the perfect base from which to enjoy ocean cruises and other water sports. 
Daring divers can get up close and personal with Dugongs when they set off to explore the reefs of the Bazaruto Archipelago – more than 100 species of coral, hundreds of tropical fish species, dolphins, turtles, sharks, game fish and whales. Divers seek Dugongs out as they graze the seagrasses way below the surface of the ocean.
Facts about the Dugongs and their Conservation
The dugong population endemic to the Bazaruto Islands: is the last remaining group of these huge sea creatures left in the entire 20 000 square km of Marine Protected Areas that Mozambique manages. Research in the 1960s showed that there were some 300 dugongs left in the East Africa Dugong Population, but aerial surveys in the 1990s revealed that these numbers had dwindled to only about 130 in Bazaruto Bay! Lately, as few as 13 Dugongs were sighted within the 1463 square kilometre Bazaruto Archipelago National Park. 

People are to blame: Dugongs are hunted for their meat, and they get caught in the fishing gill nets and die. They are sensitive to the loud sounds underwater from boats and harbours, coastal development. Increasing pollution going into the ocean, plus sedimentation caused by river erosion, is affecting their sea grass habitat. 

Dugongs' size: they can grow up to three meters and can weigh as much as 500 kg. They are enormous dumpy grey mammals, spending their days digging up sea grasses from the ocean floor. They use their flippers which look like paddles, but which also feature five fingers used for swimming and digging.

Dugongs' name: commonly known as the sea pig or sea camel, the name Dugong comes from the Malay term "duyung" which means Lady of the Sea. They move slowly and elegantly, like large ladies – and they swim beautifully thanks to their buoyant bodies and streamlined shapes. It is quite possible that sailors of yore mistook Dugongs for mermaids, and this is how legends about mermaids first started.

Dugongs habits: they like shallow warm ocean waters where seagrasses grow thick and where they remain safe from large waves and storms. They breathe with lungs so have to surface for air often as they cannot hold their breath for as long as whales, dolphins and porpoises. They never go on land and like to hang around in large herds.

Dugongs status in the Bazaruto Archipelago: they remain endangered and are mostly seen in small groups of up to three animals. Females only have one baby every three to seven years which makes them even more rare. Dugongs can live up to 70 years! In Mozambique, they are a protected species and conservation organizations are trying to raise awareness about them.
Dugong Ocean Cruises and Holiday Packages to Benguerra & Bazaruto Islands
Book a mesmerising ocean cruise at Azura Benguerra Island Lodge as part of your special package and set off on a mission to find your Dugong of Bazaruto. It will be the sighting of a lifetime so take time to snap some pictures and watch them as they graze. Chat about them over a dinner of fresh seafood as you watch the sunset on another stunning island day in paradise. Bazaruto Lodge also offers wonderful ocean cruises to see the nature in its breath-taking glory.
Diving with the critically endangered Dugongs of Benguerra and Bazaruto Islands is a once in a lifetime experience. Dive and boat trips leave daily from the lodges in the Bazaruto Archipelago! 
Honeymoon couples will revel in a getaway to this protected marine area, enthralling those who love getting away into nature for an energy-boosting holiday break. Settle into the tranquil rhythm of life on an island untouched by modernity yet still offering guests a pampered relaxing dream come true.
Come on, contact the Mozambique Travel experts today and book your ocean safaris on islands where environmental conservation is the sustainable tourism focus.  People and planet – and that means you too!

Do you like what you see?
We are here to make it happen!
You just can't wait to plan that holiday…can you?
Enquire with one of our travel specialists now, and we will get back to you shortly.
HOLIDAY PLANNING ADVICE HERE
Featured Packages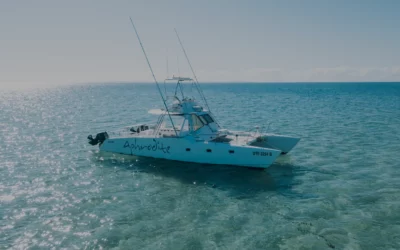 Santorini Mozambique Free Night Holiday Deal
Villa Santorini Mozambique has fantastic free night offers for 2023. Stay 4 nights and Pay 3, Stay 5 and only Pay 4. Luxury accommodation in a private and secluded location on the beach of Vilanculos. Book with us for the best deals to Santorini.
5 nights from
$2,485
Per person sharing
Enquiry Form
"*" indicates required fields