Mozambique Bush & Beach Packages
Stop here for world class safari beach packages and holidays to South African and Mozambique combined. Get the best of both worlds on a bush beach holiday into sunny countries where game viewing and soft white beaches are the order of the day. 
Check out our information on where to stay and how to book the finest beach and bush safaris – from Kruger National Park to Bazaruto, then from Maputo Special Reserve to Limpopo National Park. Mozambique Travel takes you there, to the best of the bush and beach in South Africa and Mozambique.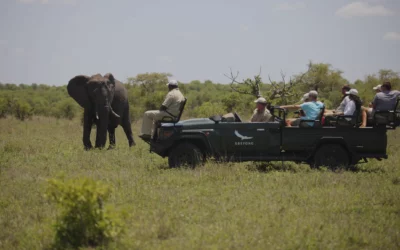 Bush and Beach Holidays Mozambique
Africa Safari Packages with a beach add on to the islands of Mozambique. The perfect combination holiday itinerary.
Book your dream South Africa Mozambique Safari Beach Holiday
The chance to combine the relaxing and beautiful beaches of Mozambique with the excitement of a trip to the South African bush is a unique one. Combine South Africa and Mozambique holidays into one stunning break. Delight in the extraordinary contrasts between the two countries and being on safari one minute, then under azure seas the next!  Tailor make your special Kruger bush holiday with an island getaway in the Bazaruto Archipelago. This is the right place to book your dream African holiday.
Why the beaches of Mozambique?
This magnificent country remains unspoilt and is home to some of the best beach resorts in the world. Here, you can stay in luxurious lodges on the sublime Inhambane Coast, play all day and all night at villas at Vilanculos, relax in glorious resorts on the exotic Bazaruto and Benguerra Islands, or disappear inland to Nampula for some city life then some diving at Nacala. The islands offer their own kind of wilderness too with inland trails to freshwater lakes and forests, grasslands and dunes.
Why a South African Game Reserves?
The South African safari adventure – game viewing, nature trails, birding, and luxury safari lodges are a dream come true. Book your special safari package deal at the Kruger Park and revel in the pristine bushveld wilderness. Spend a few days learning about all creatures, trees, insects and birds and how they survive in the wild. Dine on fresh venison and home cooked vegetables and meet travellers from all around the world.
Combining Beach and Bush Safari Holidays Mozambique
See the bush Big 5 then see the marine Big 5! See lions, elephants, rhino, buffalo and leopards, then see whales, sharks, dolphins, manta rays and turtles. When you choose to combine holidays in both South Africa and Mozambique, you choose flawless accommodation in key safari camps, and you choose smart villas on the beach on serene islands in the Indian Ocean. 
Our incredible deals include all flights and transfers plus luxury villa and lodge accommodation with every mod con at your fingertips. We can tailor make your best deal to suit your honeymoon requirements of romance and candlelit dinners. Or family adventures with the kids sharing and playing games all day. Or that business team building event that needs some game driving and bush walks to inspire your colleagues. 
Check out some of our Mozambique bush-beach combo packages below!
Kapama River Lodge and Bahia Mar Boutique Hotel – go on safari in South Africa's famous Kruger National Park then chill out on white Mozambique beaches with the amazing seven nights split between the magnificent Kapama River Lodge and the elegant Bahia Mar Boutique Hotel. Stay in luxury safari suites on this unforgettable safari experience in the South African lowveld where two game drives a day are part of the package. Then fly to Vilanculos, home to whale sharks and dugongs, to kick back and relax in a trendy eco-lodge. 
Chilo Gorge Safari Lodge and Santorini Villa Vilanculos – this 8-night itinerary includes 4 nights at the decadent Chilo Gorge Safari Lodge, and 4 nights at elegant Santorini Mozambique, plus all flights to Vilanculos. Expert game guides take you deep into "The Place of the Elephants" where some 8 000 of these majestic animal's roam. Cool down after the bush beat in a sparkling blue sea where dolphins play, and a sunset dhow cruise beckons in Vilanculos. 
Londolozi Varty Camp and Azura Benguerra Island – the perfect combo safari package deal that starts off at one of the most sought-after bush lodges in Southern Africa, Londolozi Varty Camp. Your world-class Kruger and Mozambique Island safari takes off with a private charter into Sabi Sands. Then, the second part of this double deal safari special flies you into the grand marine national park off Vilanculos to land on Benguerra Island and literally float to your luxury beach villa. 
Internal Mozambique Bush and Beach Combos
Your safari and beach holidays in Mozambique can also make the most of beaches like Inhambane, Vilanculos, Maputo and Inhambane. You can then fly to Gorongosa National Park for a few days in a true wilderness or south to the stunning Maputo Special Reserve. What about the incredible Limpopo National Park and the wonderful Bilene?  Appreciate the fine things in life – getting out into nature and unwinding!
With such a variety of safari experiences on offer, it's not always easy to know where to start – especially when you've got the kids in tow. The world-famous Kruger National Park, in South Africa, is renowned for opportunities to see the Big Five, along with a choice of lodges that offer the best in luxury hospitality along with unforgettable activities to create an African adventure that perfectly suits you and your family. Pair that with the beautiful beaches of Benguerra Island off Mozambique and we think we've found your next great family adventure.